SINGER 44S | A MUST READ REVIEW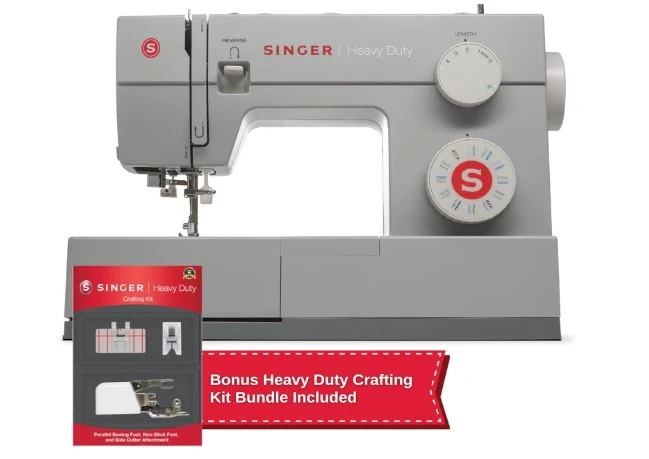 Explore the features and performance of the SINGER 44S sewing machine as we delve into the world of sewing with this thorough review. For both novice and experienced sewers, this machine effortlessly blends creativity with functionality because of its tremendous features and user-friendly design.
Our team members have conducted a thorough and unbiased assessment of the Singer 44S sewing machine, providing reliable insights into its capabilities.
My personal unbiased review of SINGER 44S Classic Sewing Machine
I eagerly unboxed my new SINGER Classic 44S sewing machine, its sleek design promising endless creative possibilities. As I threaded the machine for the first time, I was pleasantly surprised by its user-friendly features. The automatic needle threader and adjustable stitch length made the setup a breeze, allowing me to focus on the joy of creating rather than wrestling with complicated mechanics.
As I guided the fabric under the smooth presser foot, the machine's powerful motor hummed effortlessly, transforming my novice stitches into professional-looking seams. The built-in reverse lever and automatic bobbin winding feature further streamlined the process, instilling confidence in my sewing endeavors.
With each stitch, I could feel the precision and durability of the sewing machine, its heavy-duty metal frame ensuring stability even during intricate projects. With a speed of 1000 SPM and 23 built in stitches, I must say this Singer 44S sewing machine is a gem. The variety of built-in stitches, from basic to decorative, expanded my creative palette, and the adjustable tension control let me tailor the machine to the specific needs of different fabrics.
The bright LED work light illuminated my workspace, making late-night sewing sessions a pleasure. In the end, the SINGER Classic 44S not only simplified the sewing process but also elevated my crafting experience, turning every project into a satisfying and enjoyable endeavor.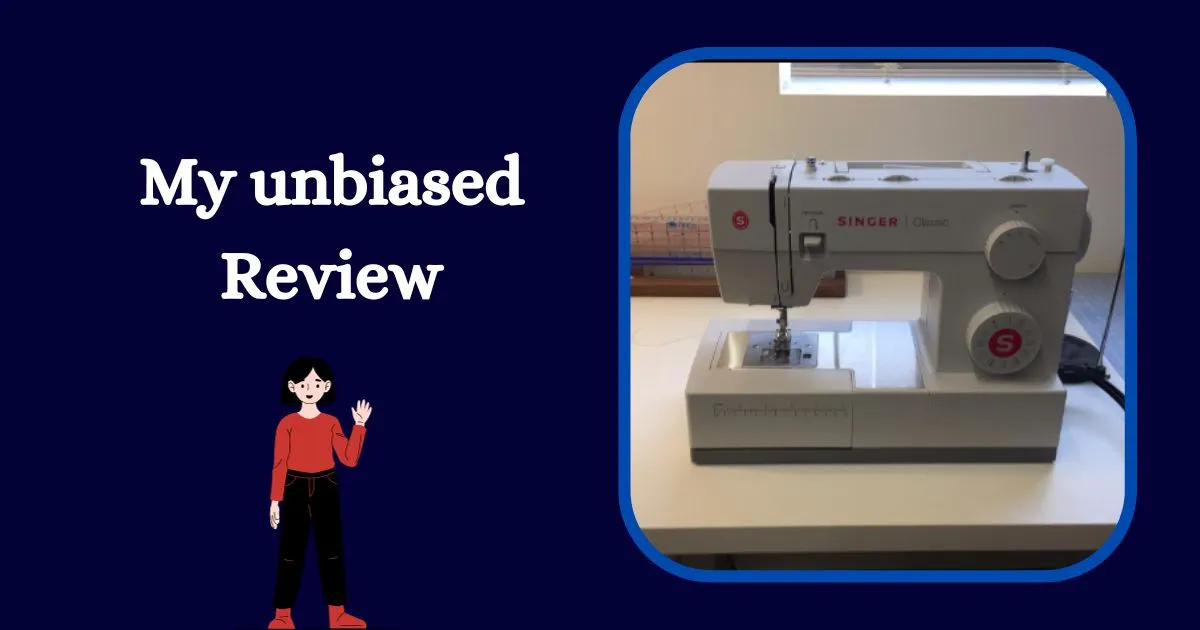 Singer 44S Review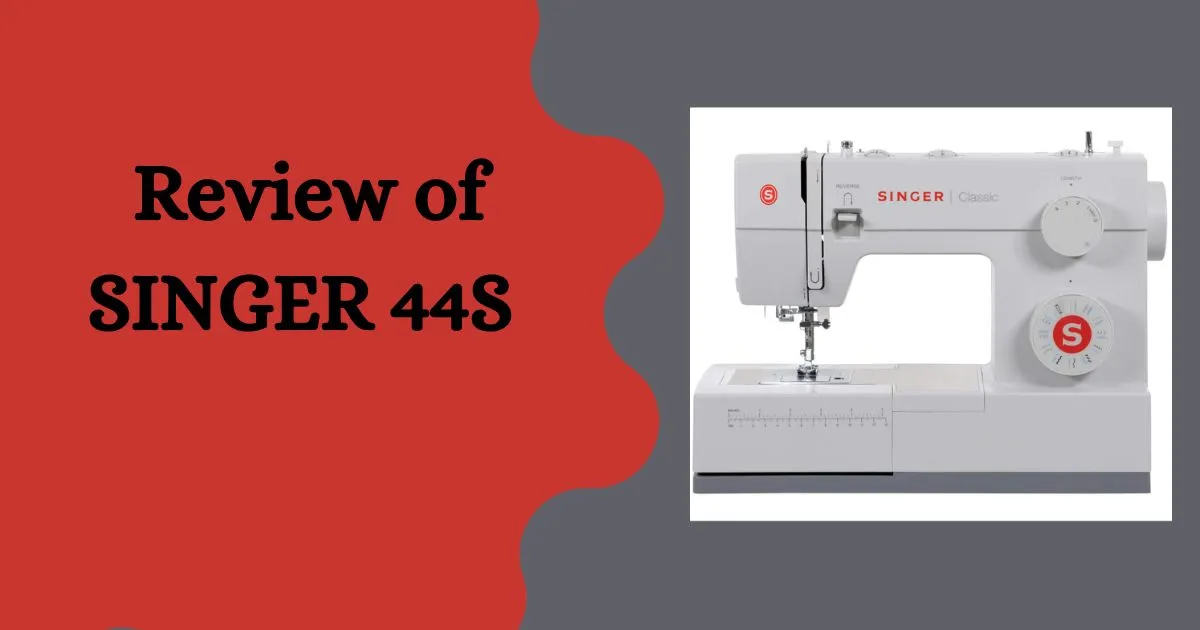 Features
Powerful Performance
Experience a robust motor and an impressive sewing speed of 1,000 stitches per minute, offering versatility for various sewing projects.
Durable Construction
The heavy-duty metal interior frame and stainless steel bed plate ensures rugged durability, making the machine reliable under heavy usage.
Efficient Setup
Save time with the automatic needle threader and top drop-in bobbin, streamlining the setup process and allowing you to dive into your projects sooner.
Versatile Stitching Options
Explore 23 built-in stitches, perfect for a range of embellishments and standard stitching applications.
Adjustable Settings:
Customize your sewing experience by adjusting stitch width, density, and length, making the machine suitable for a wide array of projects.
Flexible Needle Positions:
Enjoy flexibility in your sewing projects with three needle positions, accommodating different fabrics and materials.
Enhanced Visibility
Improve your stitching precision with the built-in light and included accessories, ensuring enhanced visibility for your sewing tasks.
Key features
Pros
Effortless Operation
Simple Threading
Versatile Stitches
Clear Instructions
Cons
Bobbin tension issue for rewinding.
Rethreading spool sometimes didn't spin, disrupting operation.
Best uses of Singer 44S
The Singer 44S promises a spectrum of possibilities and this sewing marvel isn't just confined to the realm of fashion; it's equally adept at handling alterations and repairs with precision. Let's discuss the uses of this Singer Classic 44S sewing machine.
General Garment Construction
Ideal for crafting everyday clothing items with its versatile stitching options and adjustable settings.
Home Decor Projects
Well-suited for creating curtains, pillowcases, and other home decor items with precision and ease.
Quilting Projects
Capable of handling quilting tasks with its adaptable needle positions and efficient stitching.
Crafting Embellishments
Perfect for adding creative embellishments to various projects with the 23 built-in stitches.
Alterations and Repairs
Convenient for quick fixes and alterations, ensuring a reliable solution for garment adjustments.
DIY Accessories
Excellent for crafting accessories like bags, scarves, and more, offering a wide range of creative possibilities.
Educational Sewing
Suitable for beginners and educational purposes due to its user-friendly design and clear instructions.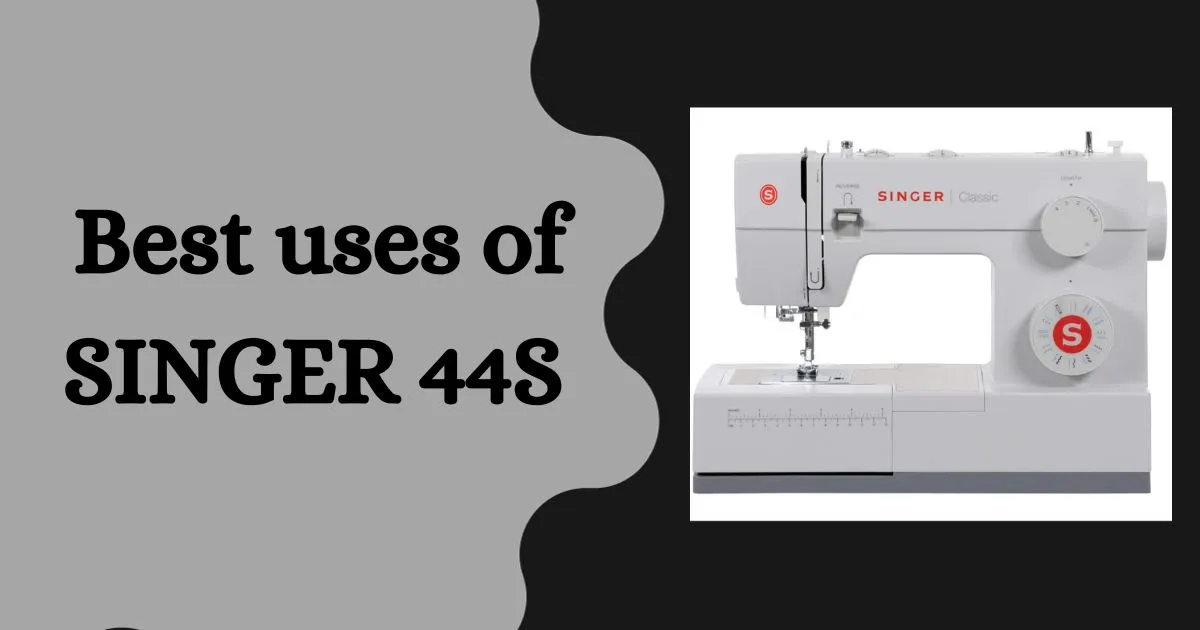 What is 44S warranty?
This model comes with a limited 25-year warranty, covering defective materials or workmanship for the entire duration. Additionally, the motor and light are protected for 2 years, and there's a 90-day period during which labor and parts are provided free of charge.
Which fabrics it can sew?
The Singer 44S Classic sewing machine is designed to sew a wide range of fabrics, making it versatile for various projects. It can handle commonly used fabrics such as cotton, linen, denim, and polyester. Additionally, it is suitable for sewing silk, satin, and lightweight fabrics, offering flexibility for different garment and crafting endeavors. However, as with any sewing machine, it's recommended to test on a scrap piece of fabric first to ensure the appropriate settings for the specific material.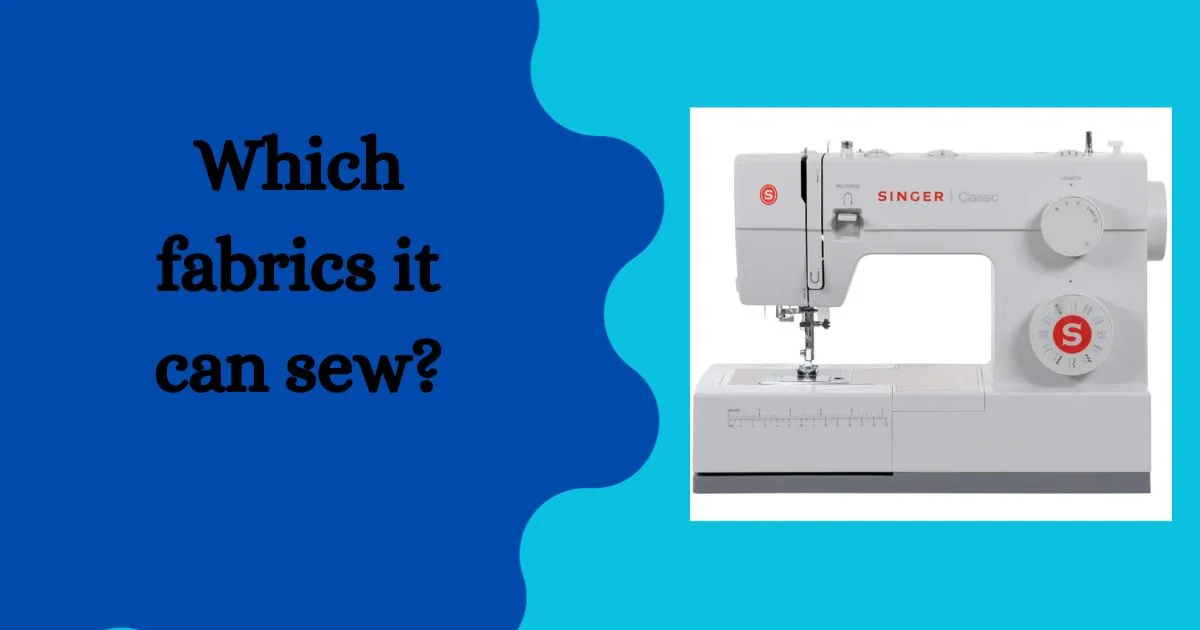 Which fabrics it cannot sew?
While the Singer 44S sewing machine is versatile and capable of handling a variety of fabrics, there are some extremely heavy or specialty fabrics that may pose challenges. Extremely thick or stiff materials, like heavy leather or rubber, might be difficult for this machine to sew. Similarly, very delicate fabrics such as lace or sheer silk may require careful handling and adjustment of settings to prevent snagging or puckering. It's always advisable to test the machine on a small, inconspicuous piece of any new or unique fabric to ensure it meets your sewing needs and preferences.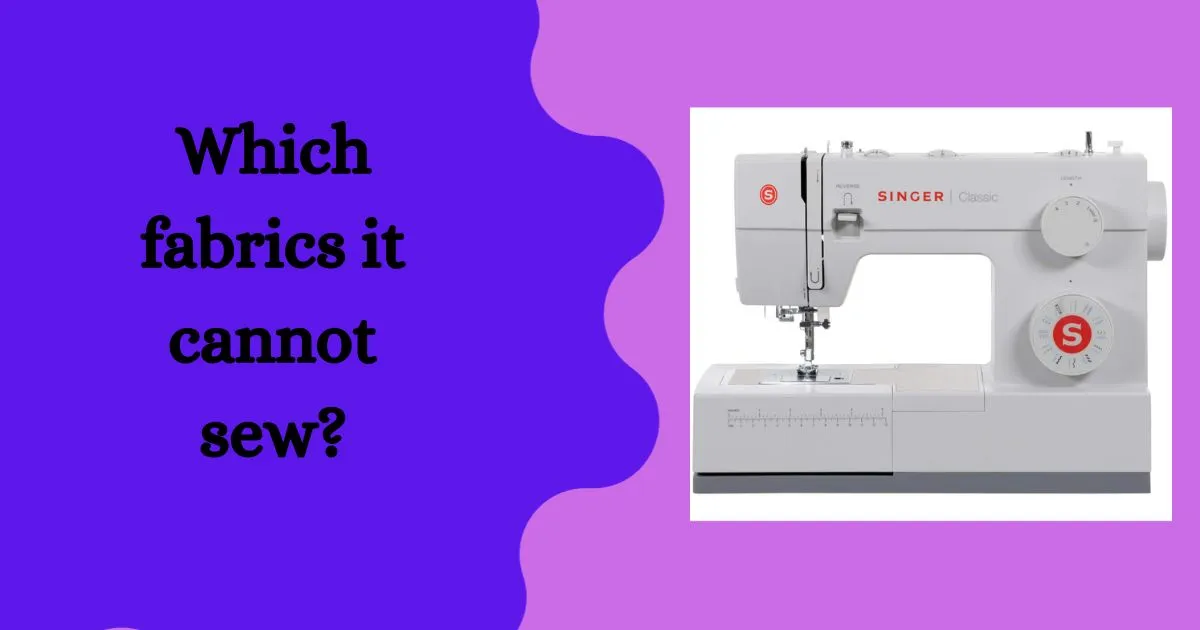 What are the automatic features in Singer 44S?
The Singer 44S Classic sewing machine comes equipped with several automatic features to enhance user convenience:
Automatic Needle Threader:
Facilitates quick and easy threading of the needle, saving time and effort.
Automatic Bobbin Winding:
Simplifies the bobbin winding process, ensuring an efficient setup for your sewing projects.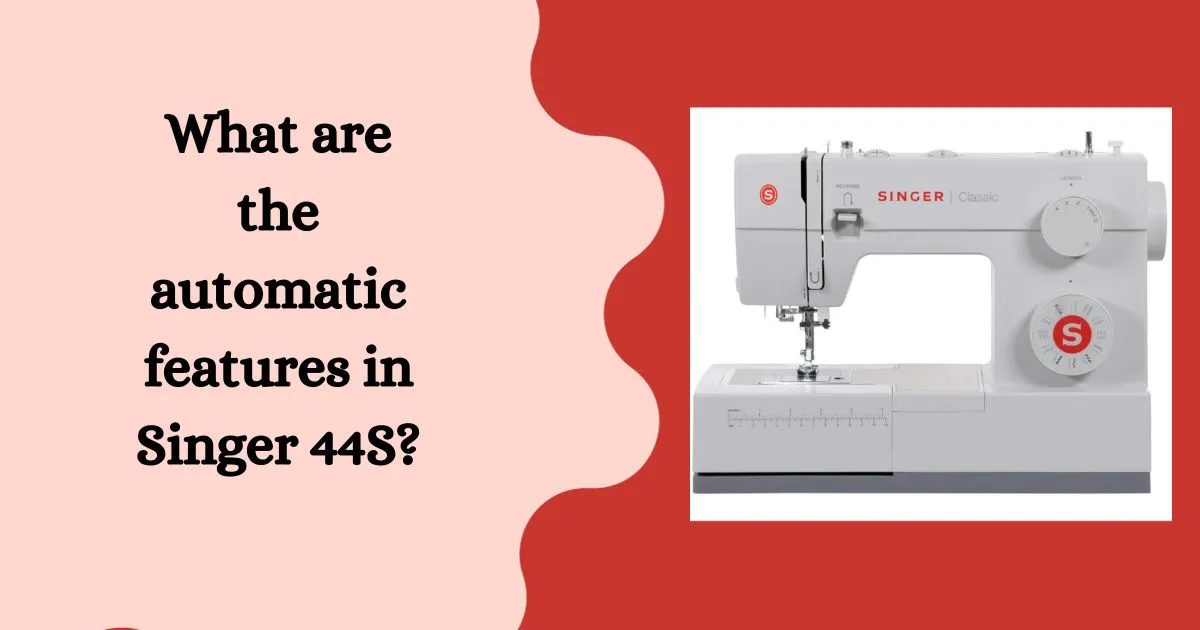 What type of projects can be handled by Singer 44S?
| | |
| --- | --- |
| Type of Project | Applications |
| Clothes making | Well-suited for crafting everyday garments. |
| Home Decoration Projects | Ideal for making items like curtains and pillowcases. |
| Quilting projects | Capable of handling quilting tasks. |
| Creative Embellishments | Perfect for adding unique touches to various projects including preparation of ugly sweaters. |
| Alterations and Repairs | Convenient for quick fixes and garment adjustments. |
| DIY Accessories | Excellent for crafting bags, scarves, felt ornaments and similar items. |
| Educational Sewing | Suitable for beginners and educational purposes. |
Can Singer 44S sew leather?
The Singer 44S sewing machine is not designed for heavy-duty leather sewing; it's more suitable for lightweight to medium-weight fabrics. Attempting to sew thick or heavy leather may result in difficulties and could potentially damage the machine.
Tips to sew with Singer 44S
Manual First: Read the manual for setup and use.
Needle Choice: Use the right needle for each fabric.
Tension Check: Adjust thread tension for neat stitches.
Explore Stitches: Try the 23 built-in stitches.
Maintenance Matters: Keep the machine clean and follow maintenance.
Accessory Boost: Use included accessories wisely.
Adjust for Projects: Know adjustable settings for versatility.
Start Slow on Thickness: Begin slowly with thick fabrics.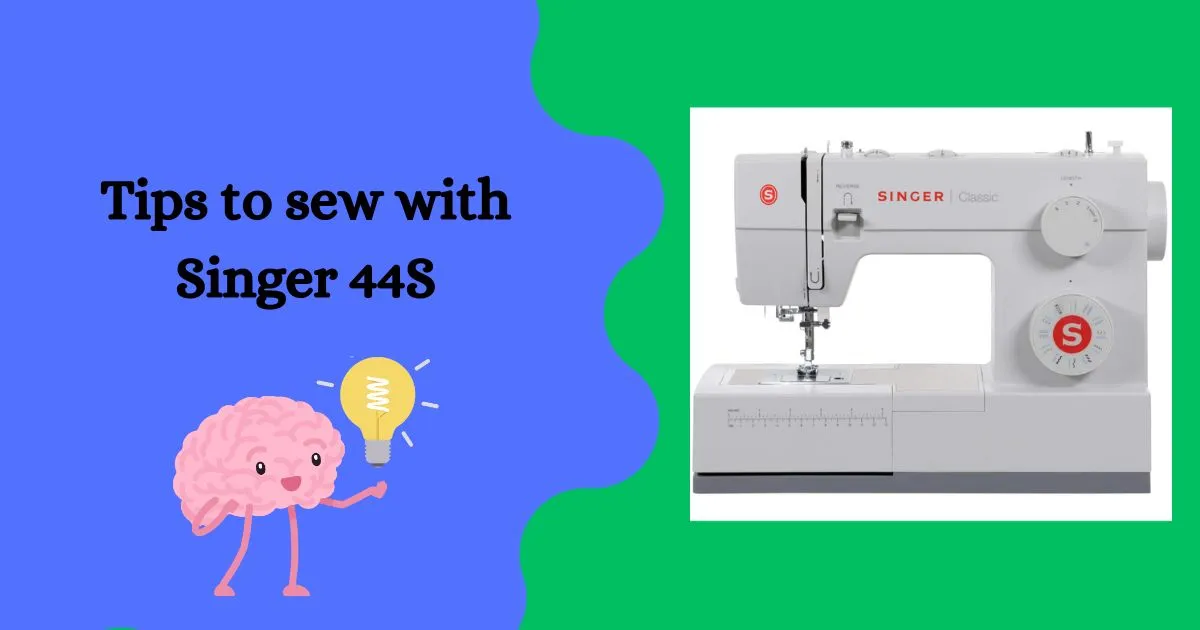 Conclusion – Singer 44S Review
In conclusion, after our team's thorough review, the Singer 44S sewing machine emerges as a versatile and user-friendly choice. With its powerful performance and diverse stitching options, it caters to both beginners and experienced sewists. We recommend it for the users for future use.