INTRODUCTION TO SUSPENDERS | EVERYTHING YOU NEED TO KNOW ABOUT SUSPENDERS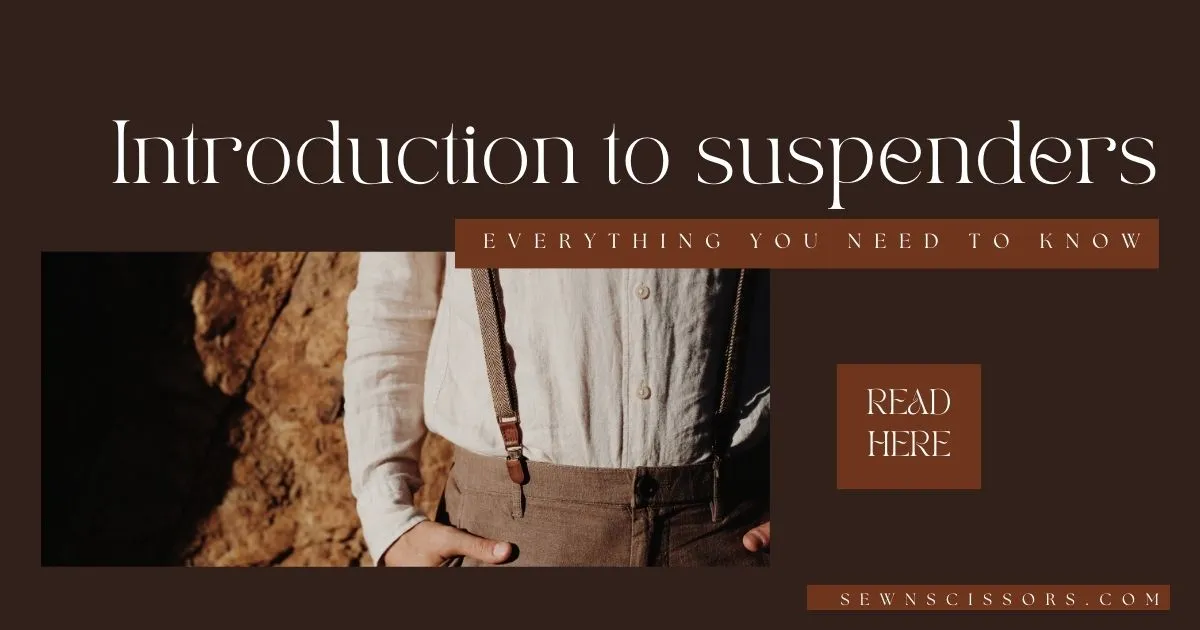 In this introduction to suspenders, we embark on a journey to explore the history, styles, and practical uses of suspenders, shedding light on their enduring appeal in the world of fashion and beyond.
Suspenders, often referred to as braces in some regions, are a classic and versatile fashion accessory that has stood the test of time. These suspenders are adjustable straps, typically worn over the shoulders and attach to the waistband of the pants using buttons or clips., play a dual role in both fashion and functionality.
Types of suspenders
There are several types of suspenders, including clip-on suspenders, button-on suspenders, and Perry suspenders.
Clip-on suspenders utilize metal or plastic clips to secure themselves to the pants, whereas button-on suspenders fasten by attaching to buttons that are sewn into the waistband of the trousers. In contrast, Perry suspenders employ hooks for attachment, connecting to the belt loops of the pants.
Let's explore the key types of suspenders in more detail: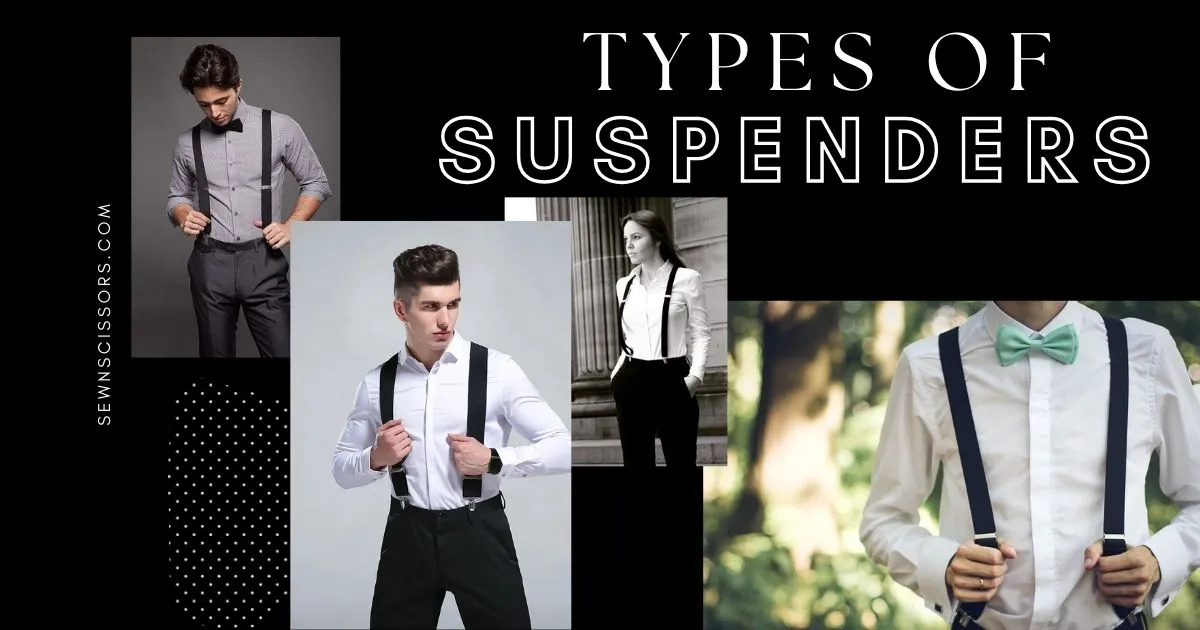 1. Clip-On Suspenders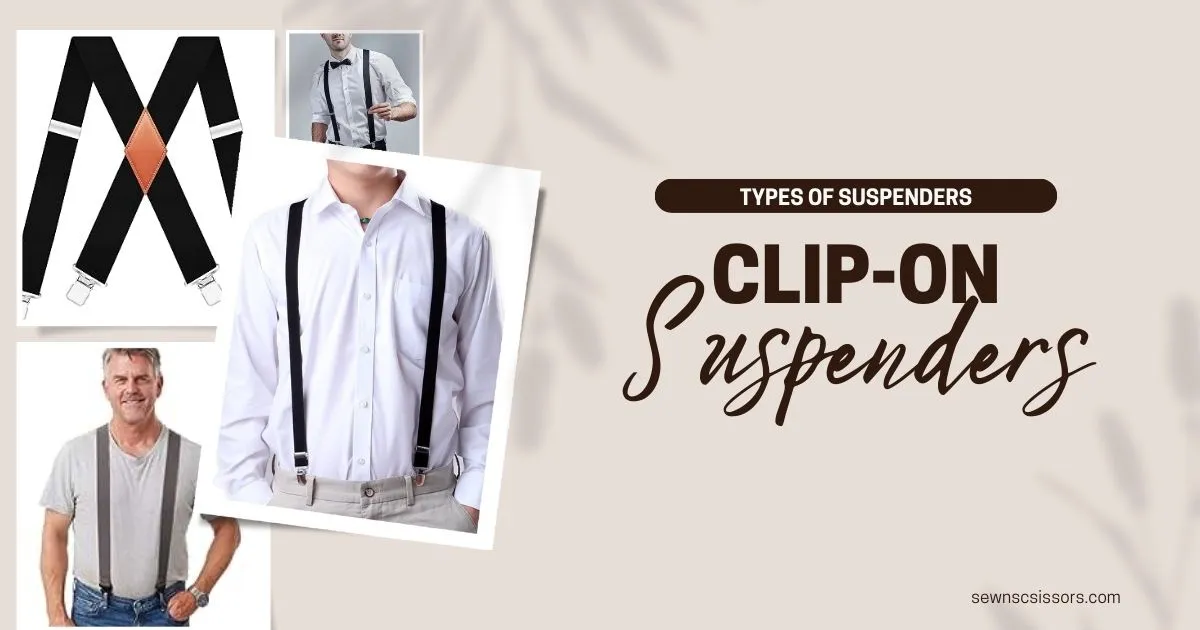 2. Button-On Suspenders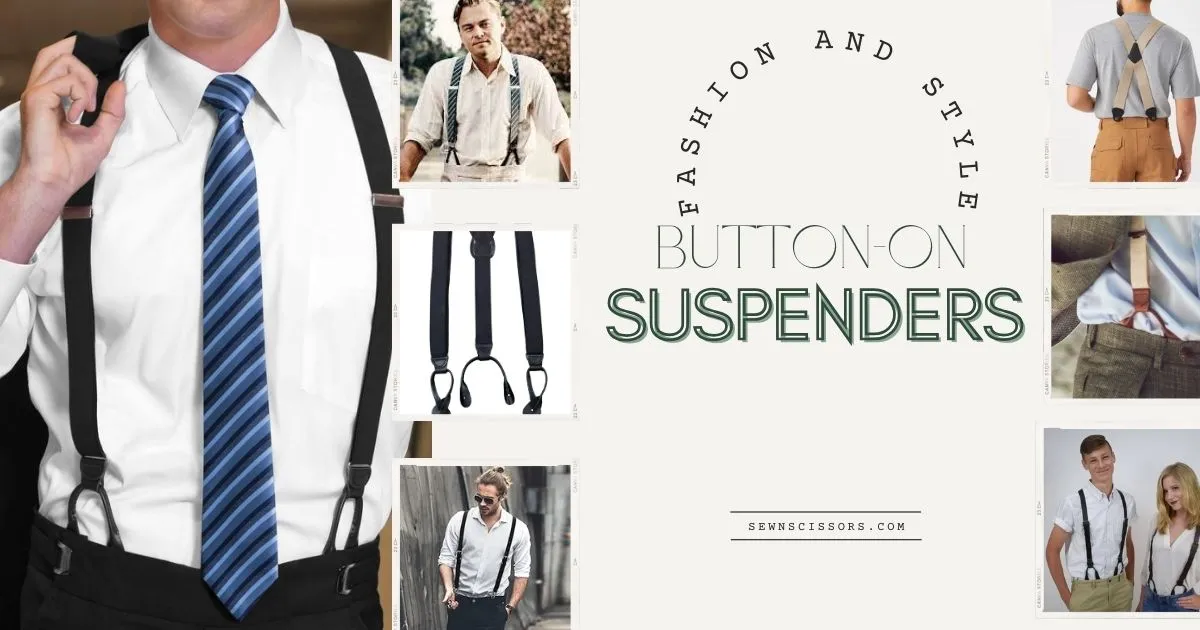 3. Perry Suspenders
Understanding the differences between clip-on suspenders, button-on suspenders, and Perry suspenders allows individuals to choose the style that best suits their needs and preferences. Whether it's for a formal event, everyday wear, or enhanced comfort and security, the right type of suspenders can elevate your outfit while providing the functionality you desire.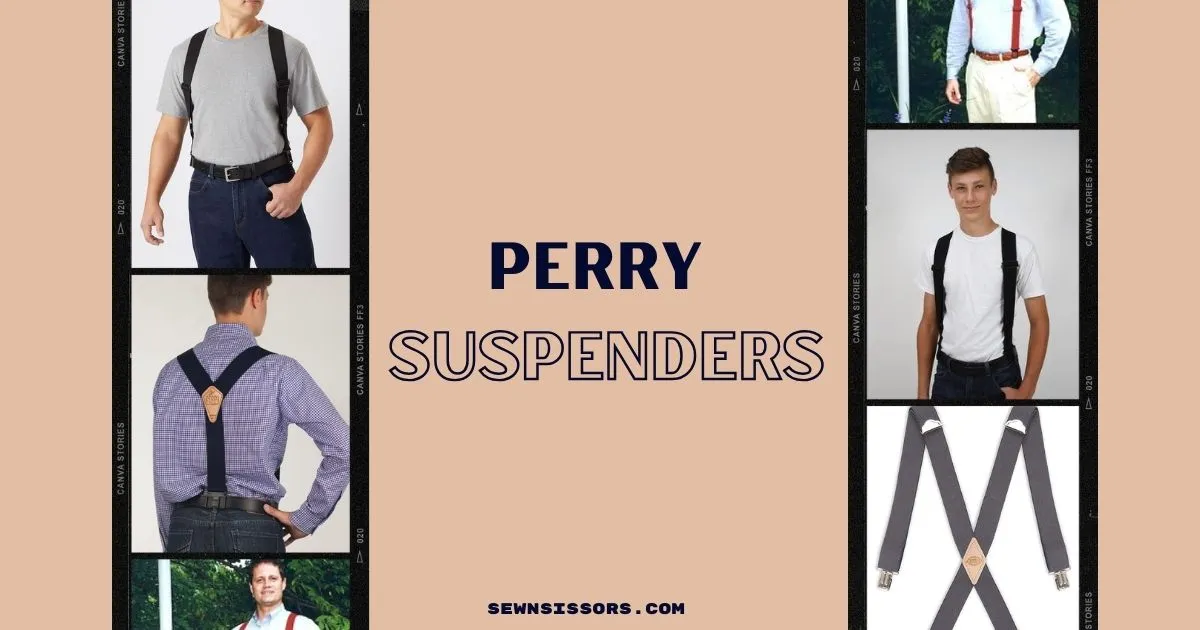 Shirt stays, shirt garters, or shirt holder suspenders
Shirt stays, also known as shirt garters or shirt holder suspenders, are elastic straps that attach to the bottom of a dress shirt and then clip onto the socks or lower part of the leg to keep the shirt tucked in and prevent it from bunching up or coming untucked throughout the day.
By ensuring that your shirt remains perfectly in place, shirt stays contribute to a clean and professional look, especially in formal or business settings. They not only enhance one's overall appearance but also offer comfort and confidence, allowing wearers to move freely without the constant need for readjustment. In essence, shirt stays are a reliable ally for individuals who value a crisp and put-together appearance, helping them maintain a tidy and confident image.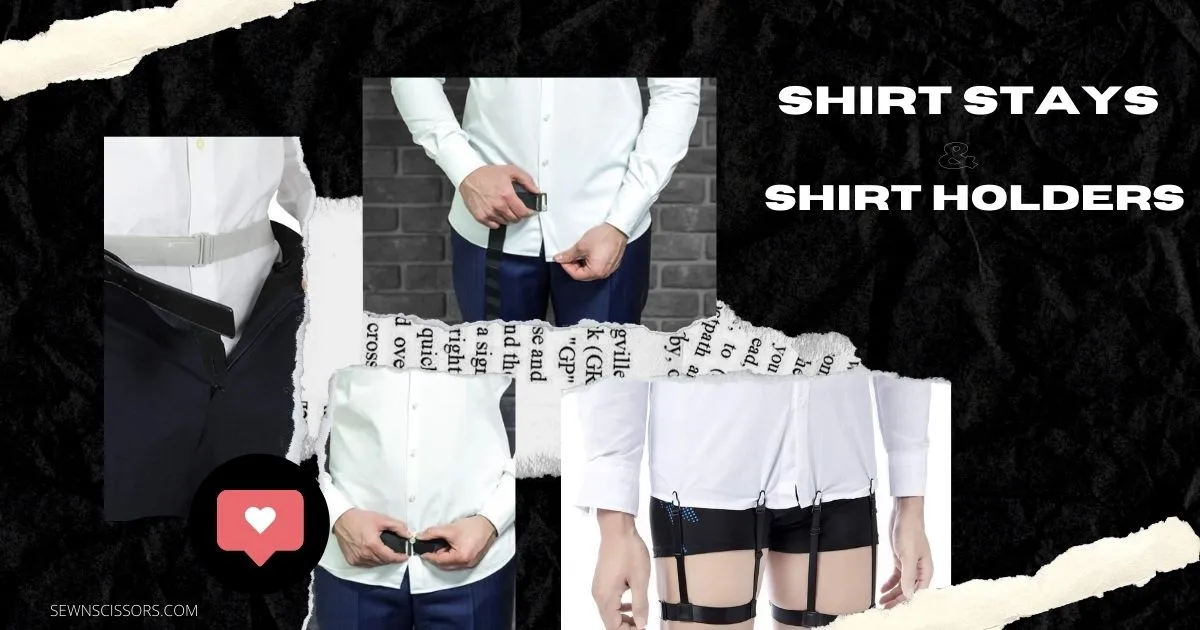 Read more: How to wear suspenders
Who invented suspenders
The invention of suspenders can be attributed to the early 18th century in France when a practical solution was sought to secure trousers without the use of constrictive belts. During this period, suspenders were initially conceived as discrete strips of fabric or ribbon that were affixed to the waistband of pants and subsequently draped over the shoulders. These early suspenders displayed a simplistic and utilitarian design, primarily serving a functional purpose.
However, it wasn't until the 19th century that suspenders as we recognize them today began to take form. Albert Thurston, a prominent British haberdasher, is acknowledged for significantly advancing the concept of modern suspenders. His contributions included the incorporation of elastic materials and the utilization of button attachments. These innovations greatly enhanced the comfort and convenience associated with suspenders, marking a notable evolution in their design.
As the years progressed, suspenders continued to undergo refinements, both in terms of design and the materials used. This evolution transformed them into a distinct fashion accessory. In the contemporary context, suspenders remain a versatile embellishment, expertly balancing functionality and sartorial sophistication, exemplifying the enduring appeal of this ingenious creation.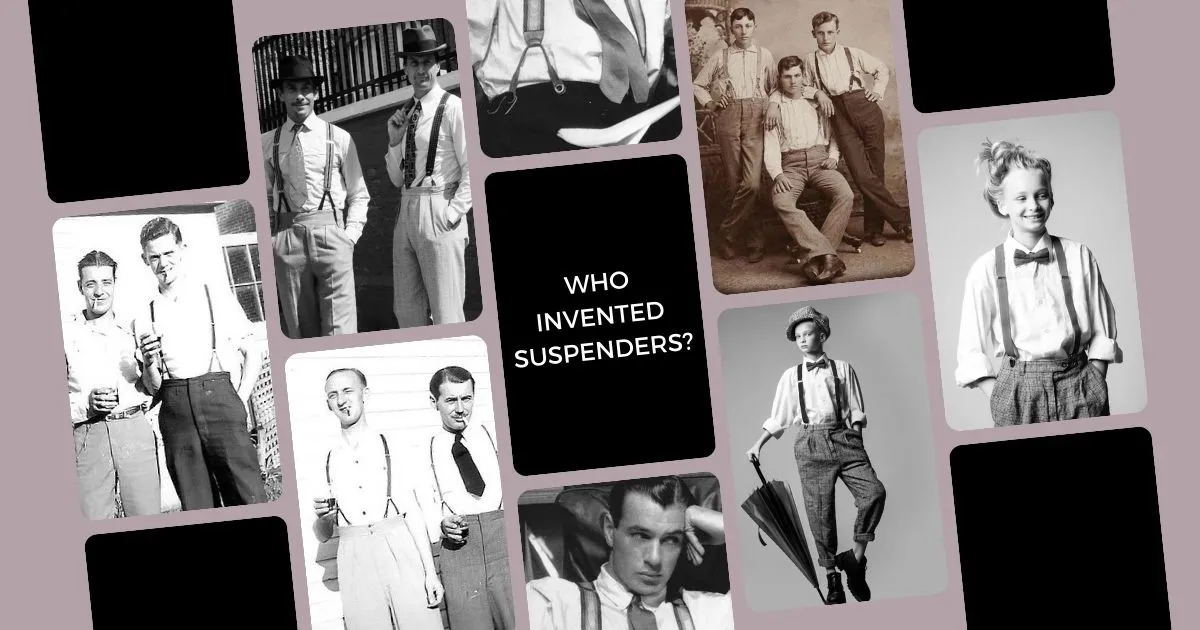 When were suspenders invented
Suspenders, as a garment accessory designed to support trousers and keep them in place, have a history dating back to the early 18th century. Their invention can be traced to France during this period. These early suspenders were relatively rudimentary, consisting of separate strips of fabric or ribbon that were attached to the waistband of pants and worn over the shoulders. Over time, suspenders evolved in design and functionality, becoming a practical and fashionable addition to men's and women's wardrobes. The 19th century saw significant advancements in suspenders, including the introduction of elastic materials and button attachments, which contributed to their enduring popularity and utility in modern clothing.
Importance of suspenders
Suspenders, often regarded as a subtle yet impactful accessory, hold a unique importance in the realm of style. Their significance lies not only in their practicality but also in their ability to elevate one's overall look. Here's a glimpse into the importance of suspenders in the realm of fashion and style: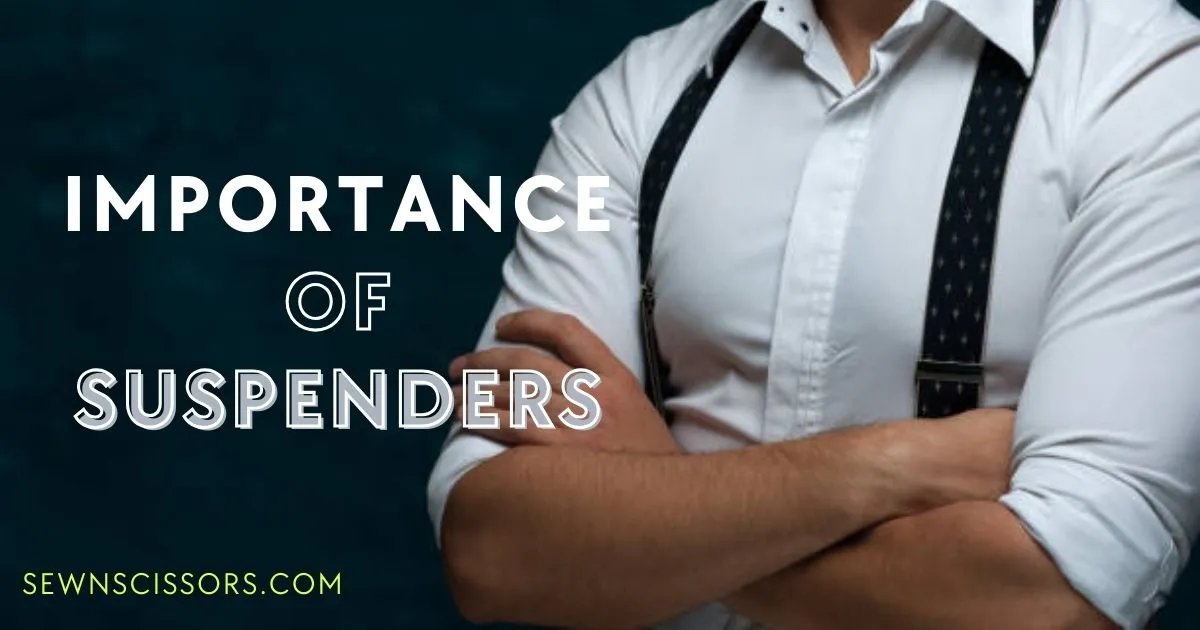 Read more: How to use sewing patterns
Conclusion – Introduction to suspenders
In conclusion, suspenders offer much more than just a practical solution to keeping pants up. They are a versatile style accessory that adds sophistication, individuality, and comfort to one's attire. Whether chosen for their elegant charm or as a nod to vintage fashion, suspenders remain a timeless and important element in the world of style.
FAQ