HOW TO SEW LEATHER? – AN EXPERT GUIDE- 5 MAGICAL STEPS FOR BEGINNERS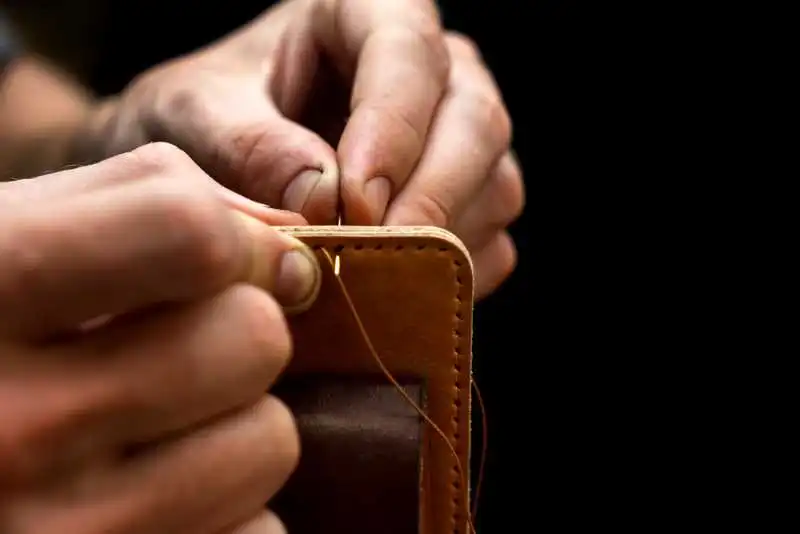 Whenever sewing of leather is discussed there is an important question in our mind how to sew leather? Leather sewing is an art that has been around for centuries, and it is still extensively used today to create beautiful, crafty and heavy-duty leather goods. Stitching leather is a flexible craft that is used to create a broad range of products such as leather bags, leather wallets, leather belts, leather shoes, and more.
Learning how to stitch leather can unlock endless possibilities for creativity and self-expression. Sewing leather also has a sense of nostalgia and authenticity as it is a traditional craft that has been passed down from generation to generation. With the right techniques and tools, you too can master the art of how to sew leather and bring your creative visions to life. By using Best Leather Sewing Machines, you will easily learn to sew leather.
History of sewing leather
The skill of tanning leather, which demands preparing of animal hides to make them acceptable for use in a number of applications, was one that the ancient Egyptians were proficient at. To make strong, resilient leather, they used a range of natural tannins, including those present in tree bark and leaves.
As with the passage of time, the cultural societies of man have evolved so is the use of leather that has evolved with human being. The usage of leather has increased in leather shield, leather boots, leather bags, leather camps etc. and many other items and even it has become a status symbol at one point in the societies.
Leather was also widely used in daily life by the ancient Greeks and Romans. They employed it to create a variety of functional and decorative things, including clothes, boots, and weapons. Romans were renowned for their exquisitely produced leather items and were particularly proficient at dealing with leather.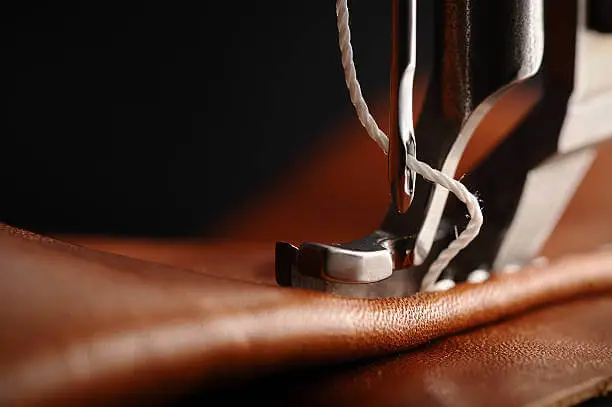 Tools for sewing leather
Sewing with leather can be a challenging task, but having the righteous tools for leather sewing can make all the difference. Specialized tools for leatherwork can help you create awful and durable leather products. Here are the following tools that are required for stitching leather,
How to sew leather by hand?-Step by step
In earlier times, before the sewing machines for leather were made, the man would sew leather by hands. Specially designed tools were used to sew leather by hands.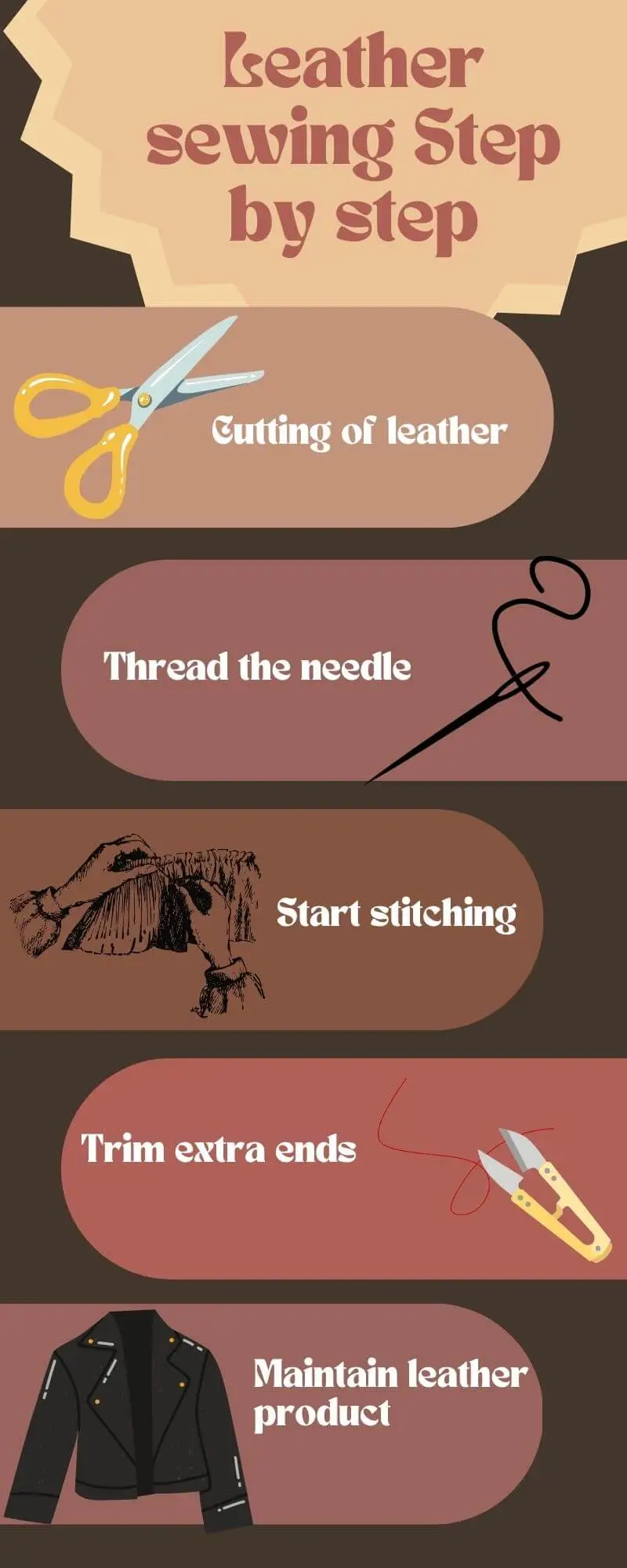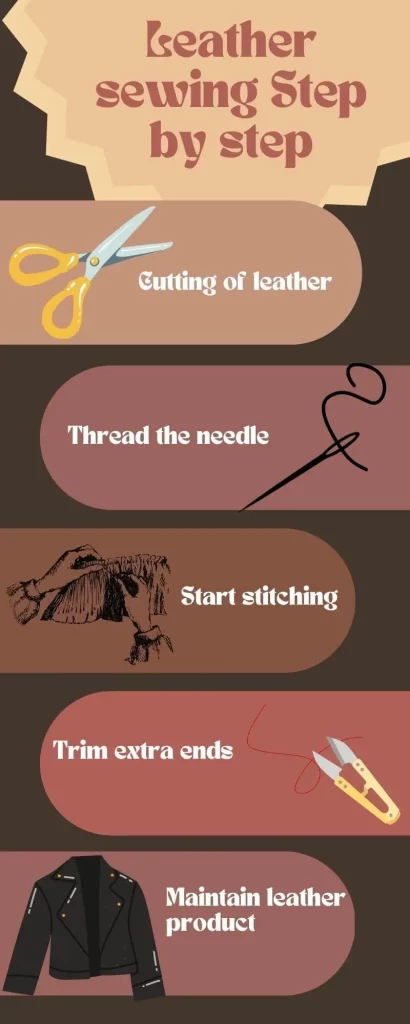 Materials required
Materials that required to stitch leather are,
How to sew Leather in 5 Steps
1. Cutting of leather
For the preparation of leather cut it to the correct size and form, then use a leather puncher to make holes where you wish to sew along the corners.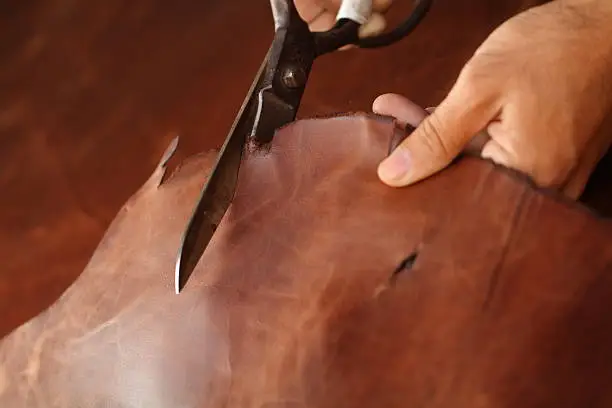 2. Thread the needle
Cut a piece of waxed thread to the desired length for leather preparation, and thread the leather needle twice.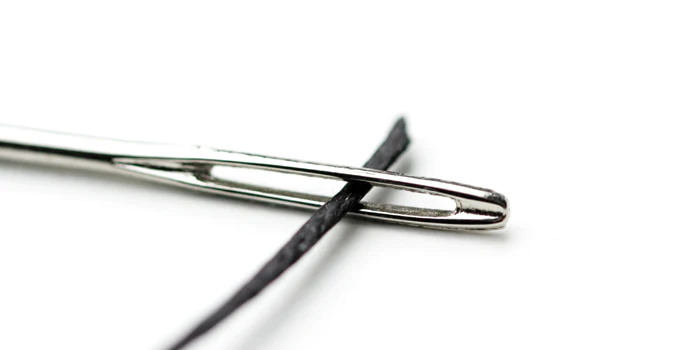 3. Start Stitching
Begin sewing leather by inserting the needle in the first hole from the rear to the front and start at one end of the leather. Leave a brief tail of thread on the other side as you pull the thread thru. Next, from front to back, insert the needle and pull the thread through. Continue doing this while making sure the stitches are tight and even.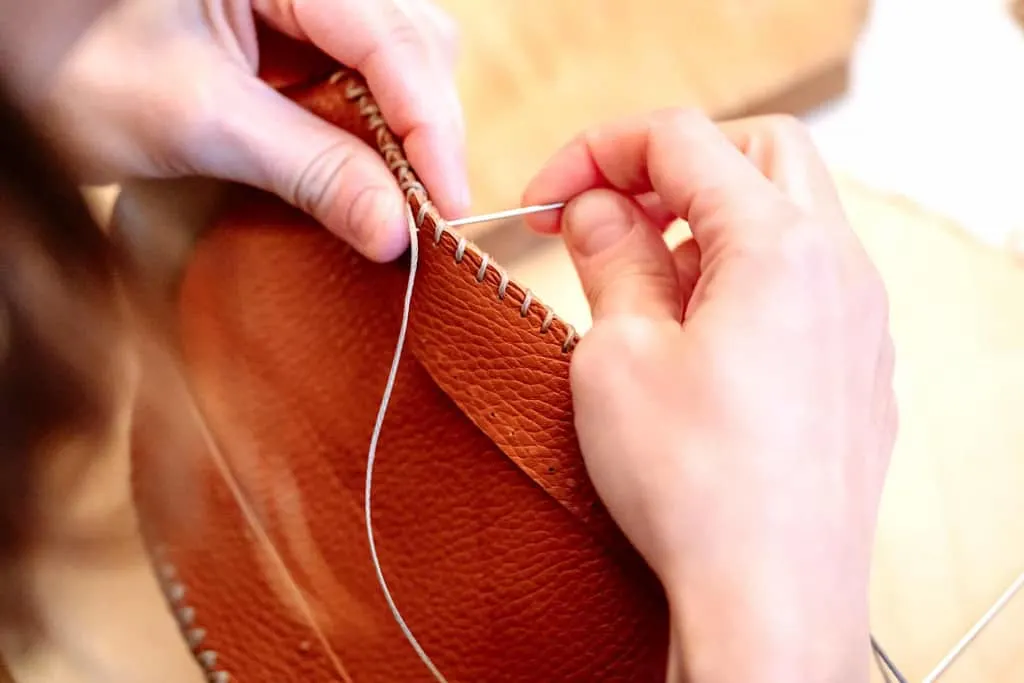 4. Trim extra ends
Finish the stitching by removing the surplus thread after tying off the thread with a little knot. For even more security, if desired, you may even add a drop of leather glue to the knot.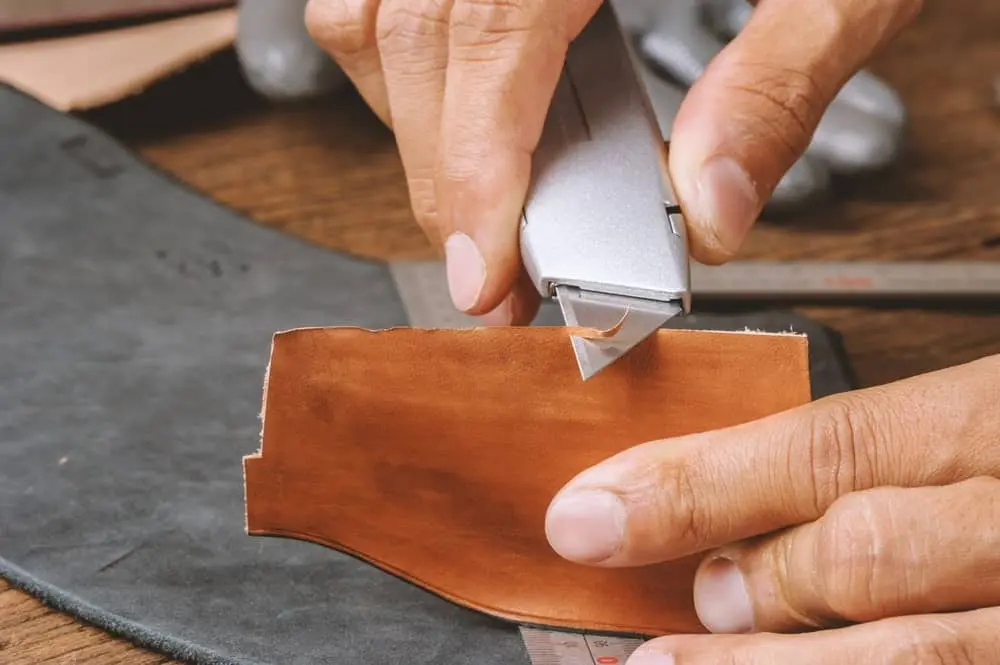 5. Maintain Leather product
Maintaining leather requires conditioning and protection. To keep leather soft and smooth, use a high-quality leather conditioner, and keep it out of direct sunlight and extreme heat.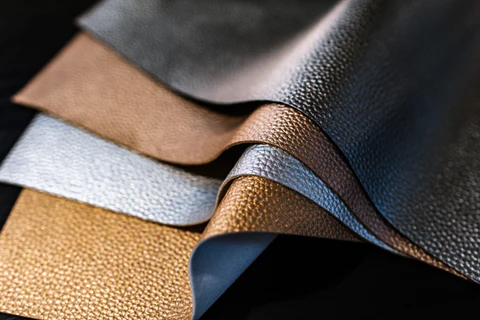 How to sew leather by hands- Saddle Stitch Tutorial, Beginner Leatherwork
Importance of hand stitched leather products at present
Due to the quality of the leather fabric it has never got out of date. Still at present many items of leather are preferred that are sewn by hand. These include hand sewn leather football, leather purse, leather wallet, leather panniers, hand sewn archery side leather quiver, hand sewn saddles, and many more.
Manual leather sewing machines
If you're looking to learn how to sew leather, investing in a sewing machine specifically designed for leather sewing can make the process much easier than sewing by hand, which is why the introduction of manual sewing machines for leather was such a game-changer for leather sewers everywhere.
The use of manual leather sewing machines like Singer treadle leather sewing machine, little wonder riveter, Master Tool club manual leather sewing machines and others are very helpful while sewing leather. These portable leather sewing machines are able to sew leather fluently with a hand crank design. The smooth and continuous movement of hand wheel keeps a continuous and dis-interrupted line of stitching. These are capable of stitching four inch per stitch with any speed you want since the motion is hand controlled.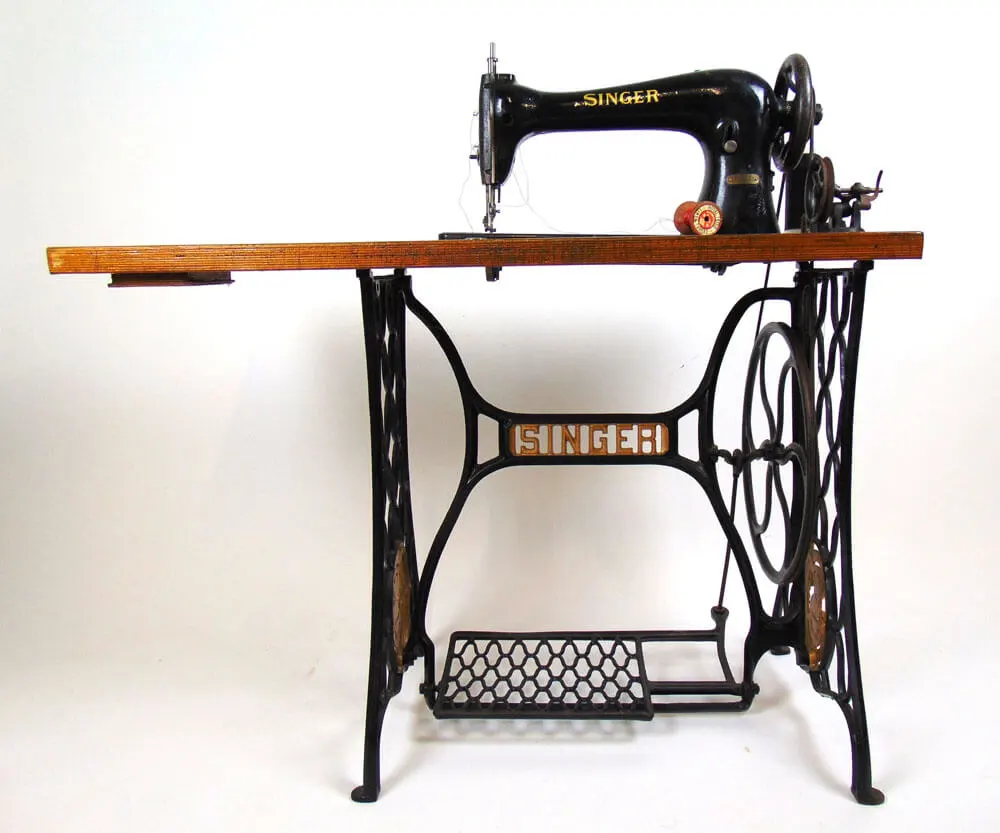 Automatic Leather Sewing Machines
Now a days computerized leather sewing machines have taken place that would provide an excellent option for those looking to learn how to sew leather with ease. These automatic leather sewing machines like Singer 4411 Heavy duty, Brother ST150HDH, Brother PQ1500SL, JUKI TL-2000Qi are capable of sewing multiple layers of leather without any hesitation and would perform this job with more speed and less time. These sewing machines can work efficiently and there is minor chance of errors in stitching so you can be care free!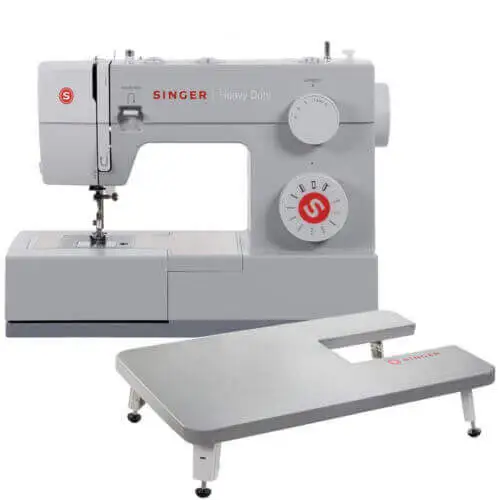 Electronic Leather Sewing Machines
If you are eager to learn about how to sew on leather, use the electronic leather sewing machines that mostly have a more powerful and a strong motor and more reliable construction as compared to regular sewing machines for handling the thick and tough materials like leather. These include Singer 4423, Brother PQ1500 SL, Cobra 5550 BB, Cobra class 17, Cobra 51 10, Cobra class 20, Cowboy CB3200 and many more are of great importance and each one has specific and different features of own.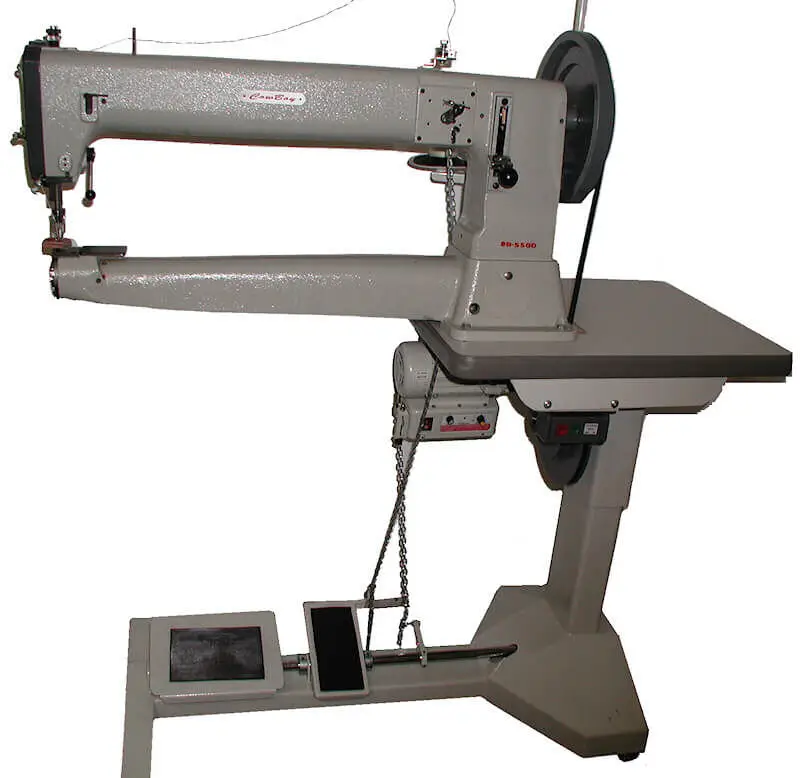 Sewing leather jackets
Leather jackets never get out of choice whatever the season may be. They are always in trend. If you are a bike rider or a sports person or even you are a fashion stylist and you have a great sense of style you would always prefer to select the leather jackets.
Even in old times, leather jackets were a symbol of pride and status. Leather jackets can be stitched by any one the sewing machines that know how to sew leather. Sewing leather jackets is a technical job. Specific steps must be followed when to sew leather jackets. Specialized sewing skills are required when you sew a leather jacket and you have to be clear that how would you sew sleeves and how would you be able to sew leather jacket easily? Some few specific methods and equipment are needed to sew leather jackets successfully. It is crucial to correctly set up the leather prior starting by washing it and preparing it to make it more malleable.
As a result, it is advised to practice on leftover leather before beginning the actual project because sewing leather jacket can be challenging to deal with due to its thickness and hardness. Sewing a leather jacket is a difficult task but profitable task that needs perseverance, patience, practice, and the appropriate equipment and methods. By using proper techniques you will be able to make a jacket that is durable and will last with you for years.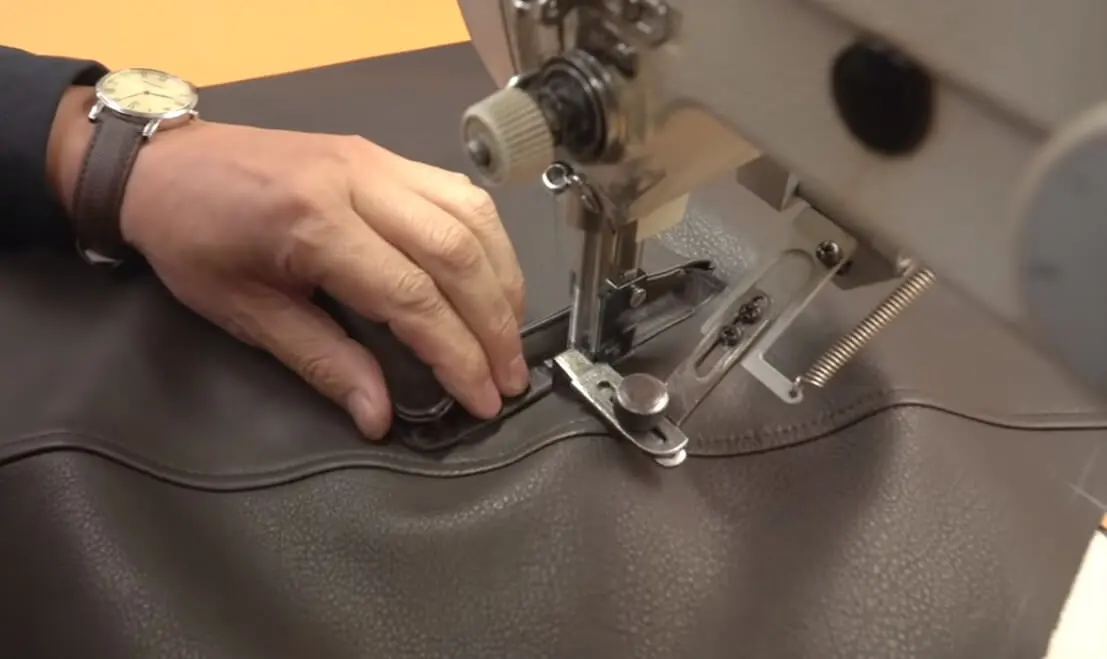 Sewing leather shoes
The conventional and skillful craft of sewing leather shoes is significant for a number of reasons. Hand stitched leather shoes produce a long-lasting, sturdy product since it allows for a high degree of accuracy and care for every minute detail. In addition to being more elastic and convenient to wear, the stitches that are used in sewing leather shoes by hand are stronger than that used in machine-stitched footwear.
Leather shoes that are hand stitched rather than sewn by industrial leather sewing machines are frequently thought to be more visually stunning. A hand stitched leather shoe stitching is typically more noticeable and can provide artistic appeal. Maintaining of conventional art and assisting artists who have this precious expertise are both crucial aspects of hand stitching leather shoes. Instead of huge factories, tiny, family business firms or lone artisans frequently produce hand-sewn leather shoes.
Handmade leather shoes are thought to be more environmentally beneficial than leather shoes sewn by machine. The components used in leather shoes are frequently of a higher quality and are acquired from sustainable sources, and their production requires less energy and resources.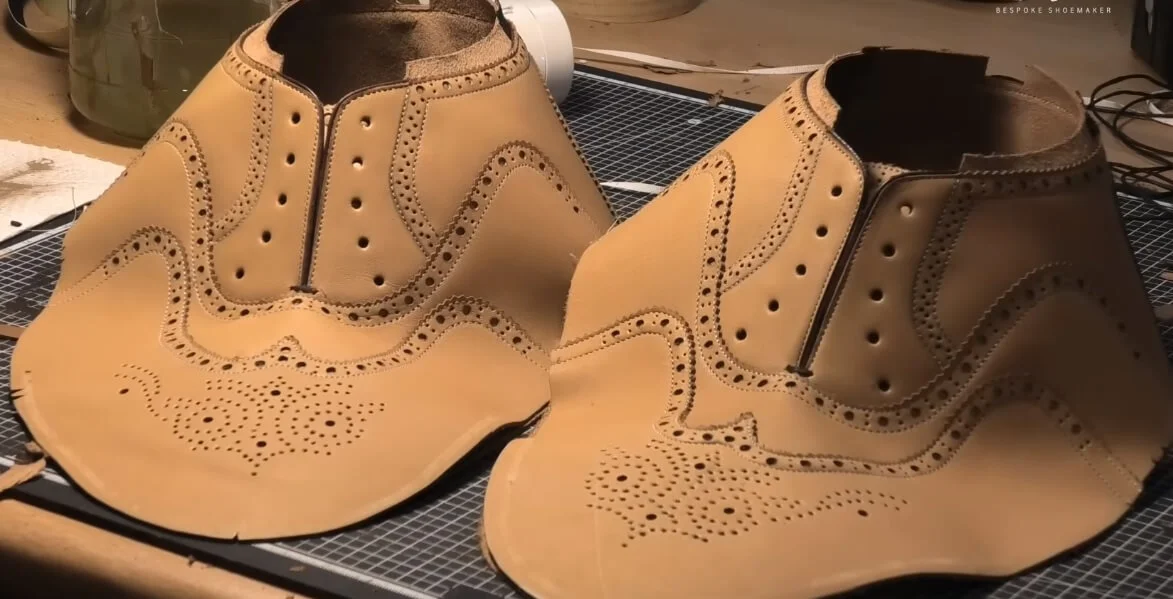 Sewing Leather football
Hand sewing a leather football is a technical procedure since it involves time factor. It has the potential to be fulfilling experience that will give you significant autonomy and accuracy over the finished result. To protect your workplace when cutting out the pattern pieces, use a cutting mat and either a sharp pair of scissors or a rotary cutter. Use leather-specific thread, such as nylon or polyester thread, to sew the football.
The saddle stitch is a conventional and durable way of stitching leather footballs by hand. Two threads, one for every needle, are used in the two-needle technique. The leather is pierced by the two needles from different angles, and they are then tightly pulled together. As a result, the seam is exceptionally robust and long-lasting.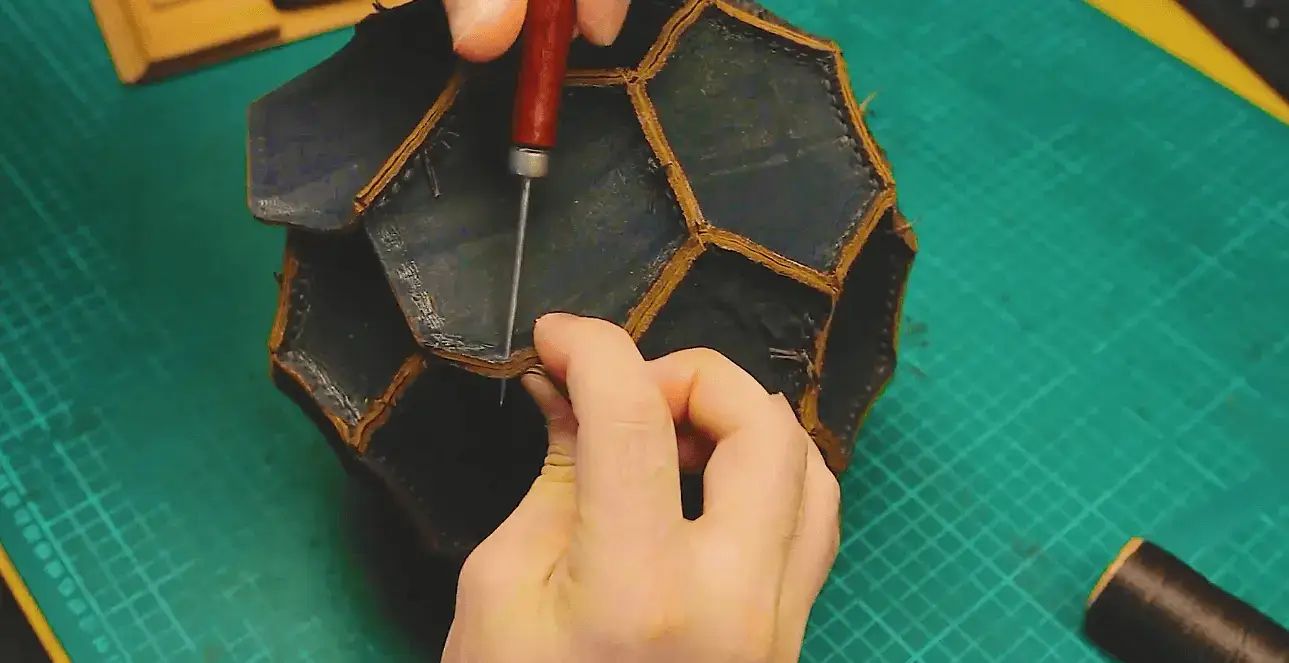 A football's leather must be specially tanned for sport purposes since it needs to be able to endure the strains that is has to bear like kicks, throw and catches etc.
Sewing leather bags
In terms of style, leather bags can be selected to complete an ensemble or add a dash of unique style. These can be dressed both with casual and formal outfits and are available in a range of shades, fabrics, and designs. Additionally, leather handbags can be a prestige, power, or status statement. They may be embellished with priceless metals, gems, or other elaborate patterns.
As a purse, shoulder bag, cross bag, or backpack, leather bags are very adaptable and may be used for a variety of circumstances. They are appropriate for a variety of ages and lifestyles and can be used by both men and women.
Carrying a leather bag is much easy as compared to sewing. But a few key steps must be kept in mind while sewing a leather bag. Therefore consider the size and shape, and any pockets or sections you wish to add while creating a design or pattern for your handbag. According to the design or template, use the scissors to cut the leather parts for your bag. Now, put in place your sewing machine with a leather needle and specific thread for leather fabric. Thread the needle and knot the end of the thread before stitching by hand.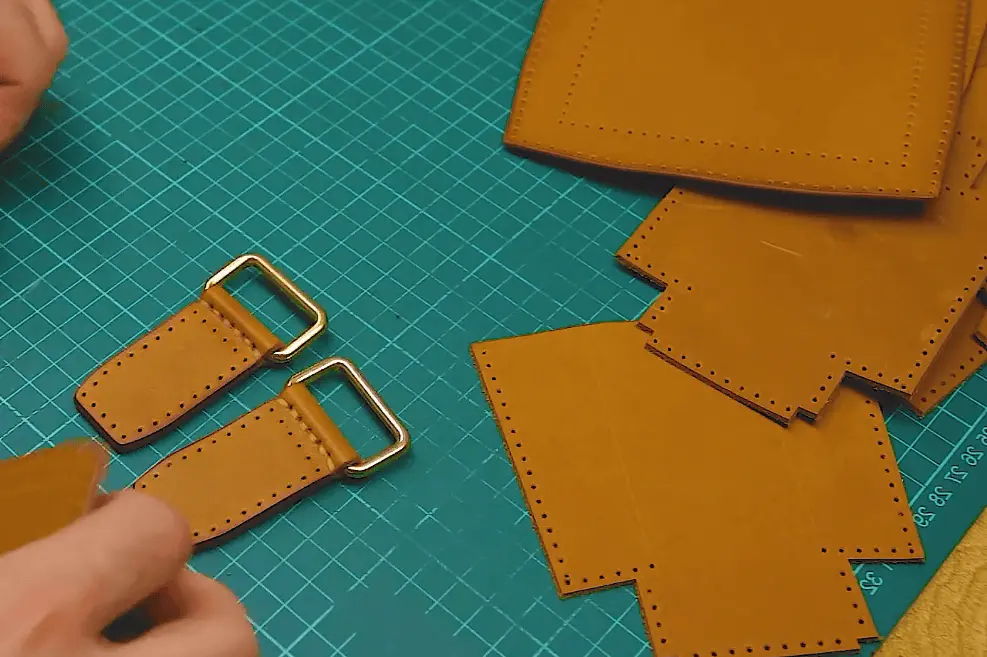 Now, start stitching the bag's components together. Use a leather-appropriate straight stitch or zigzag stitch when stitching with a leather sewing machine. Use a saddle stitch, which is best for leather, if you are sewing with hand. Once the bag is put together, use a puncher to make the holes for any handles or straps in hand bag. Attach the straps to the bag and trim the extra ends of thread. Your leather bag is ready to wear. You may embellish with any stone you want.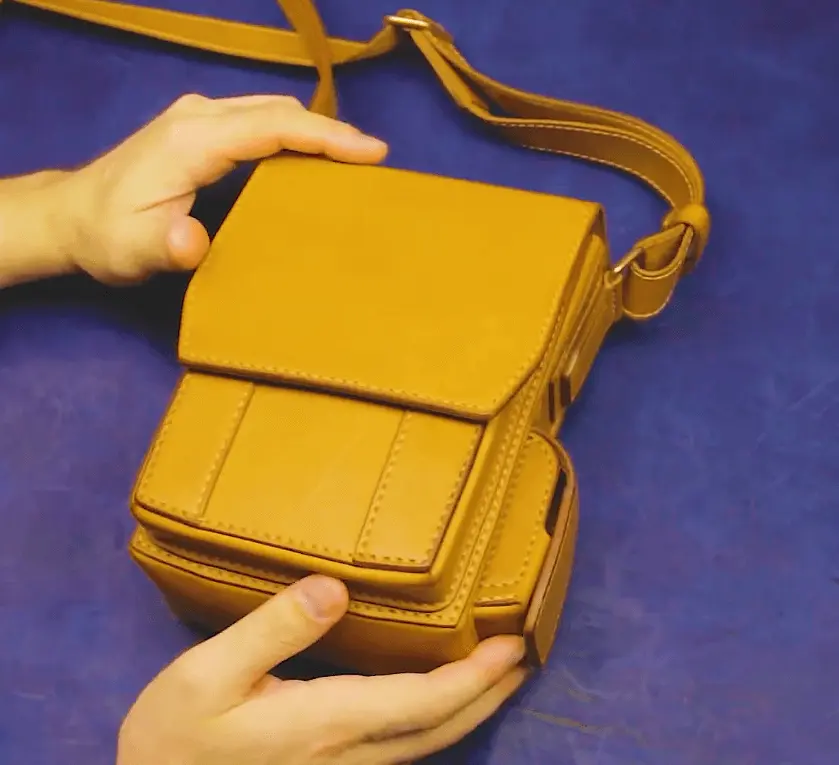 Sewing leather belts
A belt is normally used to hold or withstand your pants but from fashion view point the leather belts are used to add a personal touch. Whenever you have to sew a leather belt some considerations you must have to keep in mind before sewing it. First of all, start by measuring the desired belt's length and cutting the leather appropriately. Make holes using the puncher for the belt buckle and any other decorations you choose to use. Then take the leather needle and particular thread.
The leather needle and thread should then be threaded onto the sewing machine. In order to check the strain and stitch length, run the machine through a test on a waste leather piece. Then, stitch all along edges of the belt pieces with a leather sewing machine. Place the pieces of leather belt with the opposite site facing inward.
To make the belt more robust, it's crucial to move slowly and employ reinforce stitch at the end of the belt. The leather belt is finished once the buckle and any further decorations are connected. Although sewing leather belts takes some time and tolerance, with the correct equipment and methods, you can make a gorgeous, long-lasting leather belt. Stitching of a leather belt is a bit technical work but by doing practice you will get a finished and polished look.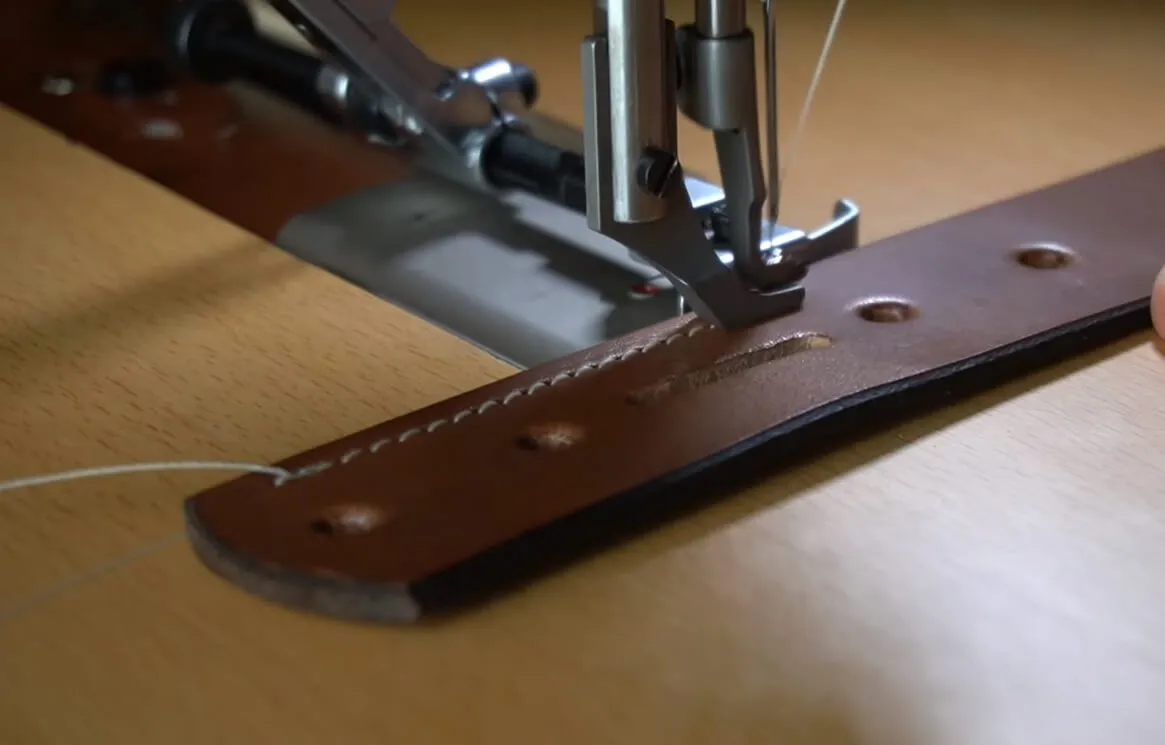 Conclusion – How to Sew Leather – Final verdict
In my opinion, sewing leather is a very useful and technical skill. Hand sewn leather items are still preferred these days due to the aesthetic touch they produce. The leather sewing machines have made our task much easier today. Leather products like leather jackets, leather belts, leather footballs, leather bags and leather shoes are of great importance as they are helpful in daily usage. These products are sewn by the help of sewing machine or by hand and in both aspects they have different looks. Therefore stitching leather is an art of creation and is very helpful in making money.
FAQ