HOW TO USE SEWING PATTERNS: 10 BASIC TIPS FOR BEGINNERS
If you are eager to learn about "how to use sewing patterns", remember that the blueprints for making lovely and fashionable clothes that perfectly suit your body are the sewing patterns. We'll walk you through the steps of how to use sewing patterns in this article so you may craft your own handcrafted clothing with assurance. Using sewing patterns may be a rewarding and enjoyable experience if the appropriate equipment and methods are used.
Sewing is a wonderful activity that provides you the chance to show your creativity in addition to allowing you to make lovely and one-of-a-kind clothing. And the best approach is to learn how to use sewing patterns.
How to use a sewing pattern – Steps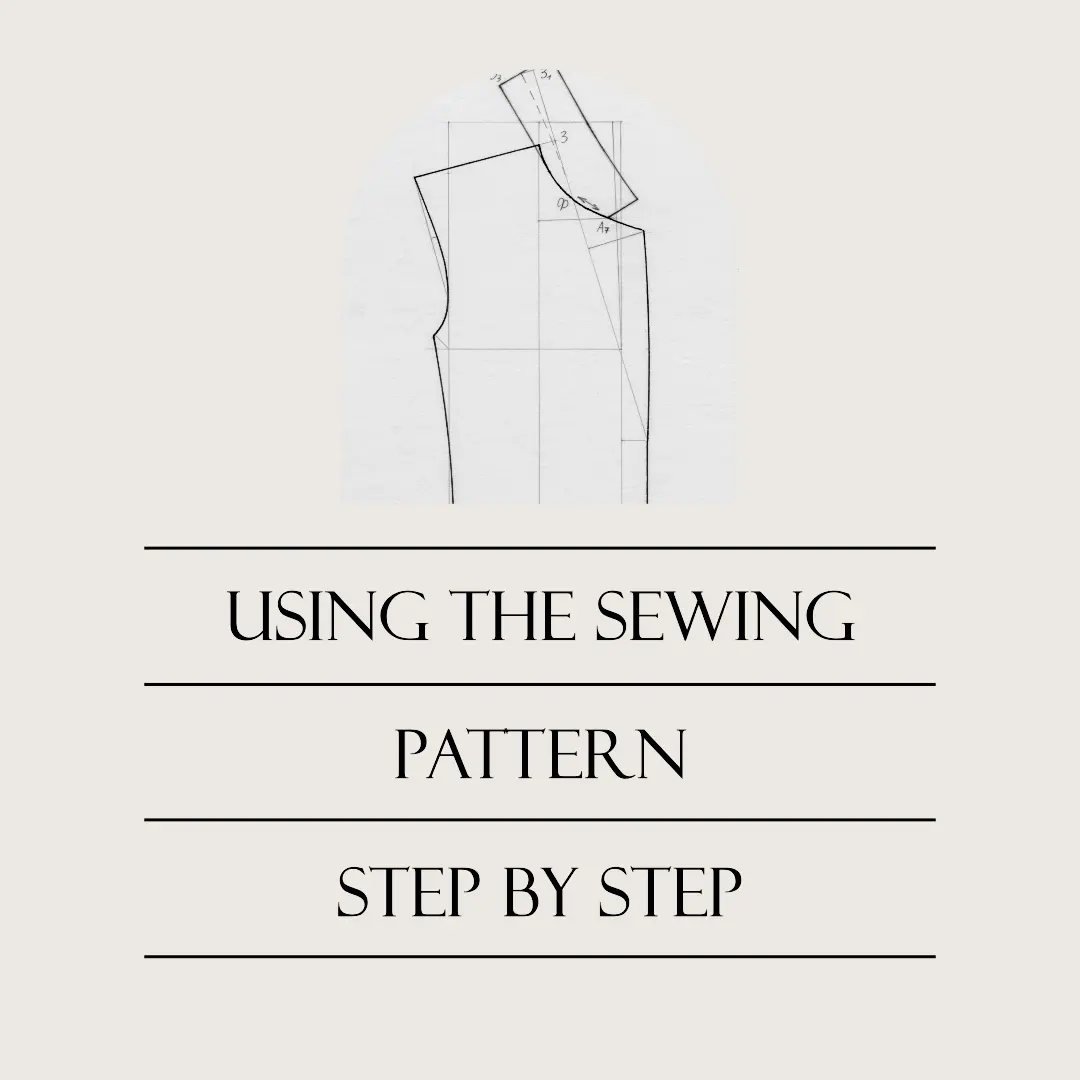 Choose the sewing pattern size
For a garment to fit well, the sewing patterns size selection is crucial. Start by measuring your body in accordance with the pattern's measurement chart, then select the size that most closely corresponds to your dimensions. Consider creating a cotton or test garment to adjust the fit if you are in between sizes before cutting into your final fabric. Additionally, it's critical to consider the fabric type and garment style, as some patterns might call for extra ease or fitting modifications.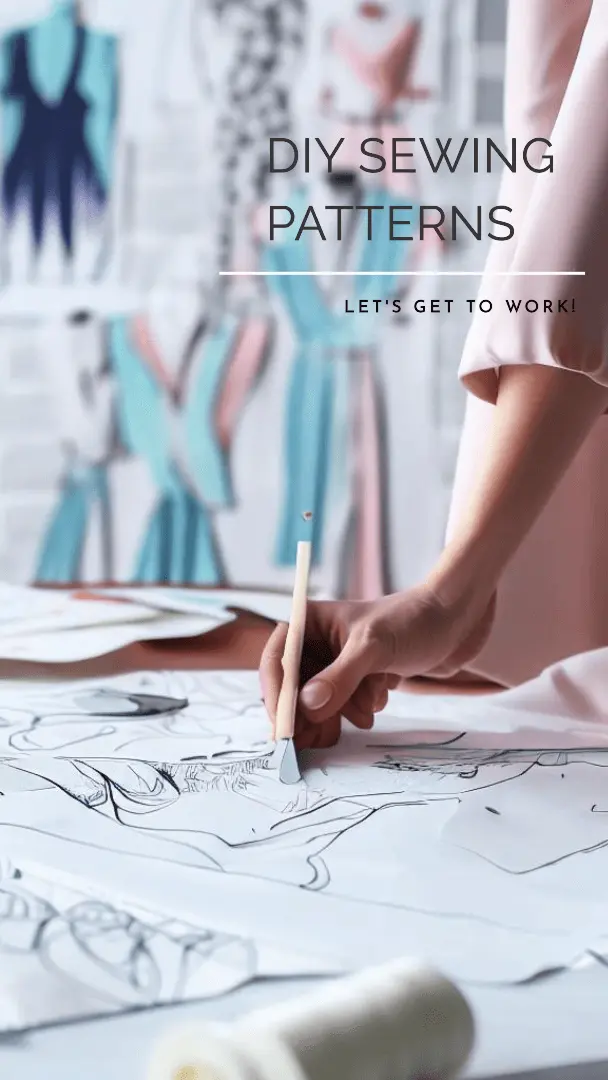 Choose the appropriate fabric and notions
Choosing the appropriate fabric and notions for sewing patterns is key to creating a successful garment. Follow the pattern's fabric recommendations to ensure the desired drape, weight, and stretch are achieved. Choose quality fabrics and matching thread, zippers, buttons, and interfacing to ensure a professional finish. Consider adding extras like piping or trim to add interest. Always prewash fabric to avoid shrinkage or unexpected changes in texture.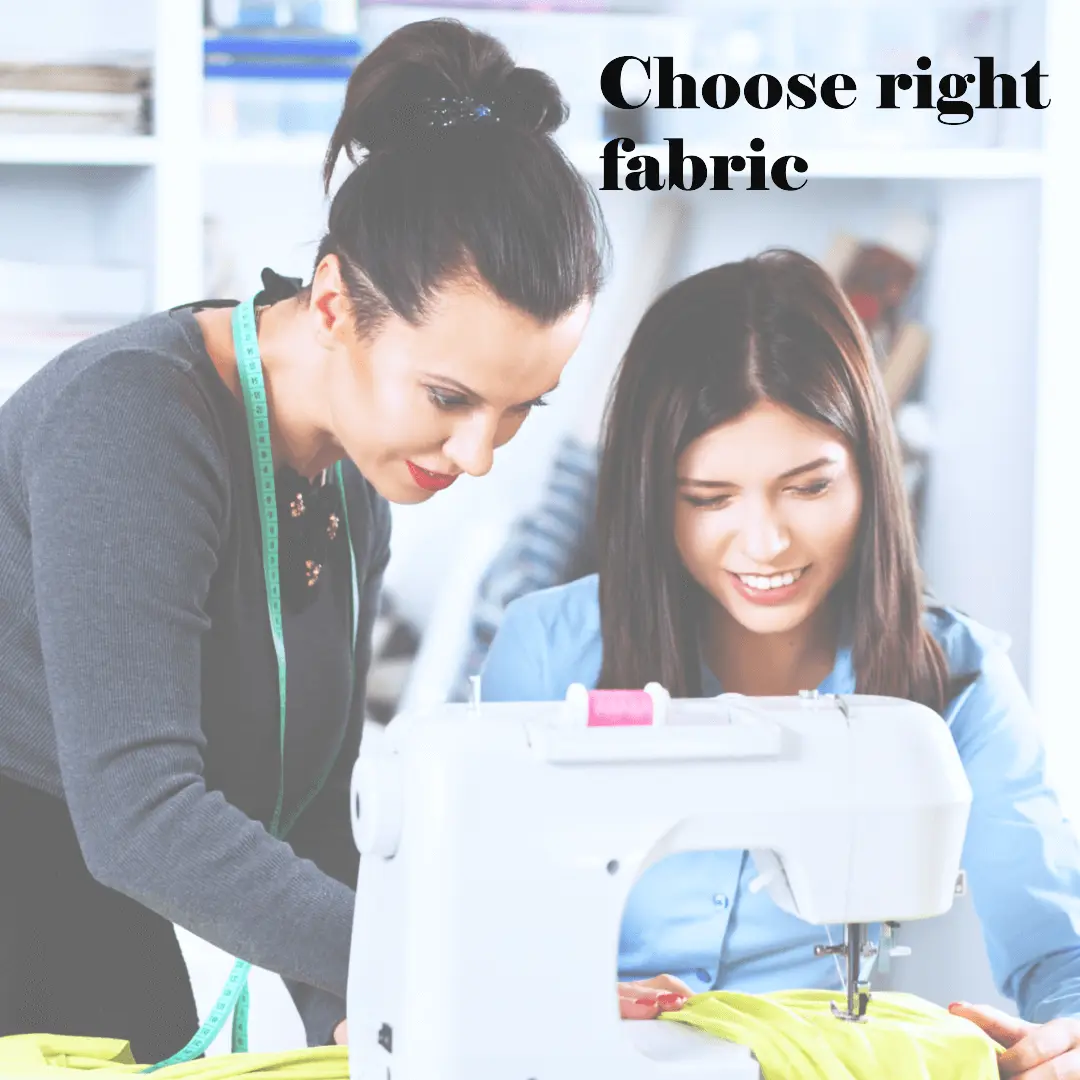 Read the Sewing pattern instruction manual
Reading the sewing pattern instruction manual thoroughly before starting the project is crucial for success. Carefully follow each step and make note of any special techniques or finishing instructions. If the instructions are unclear, consider looking for additional resources, such as online tutorials or sewing books, to clarify any confusion. Take the time to understand the order of operations before starting, and double-check measurements before cutting into fabric to avoid costly mistakes.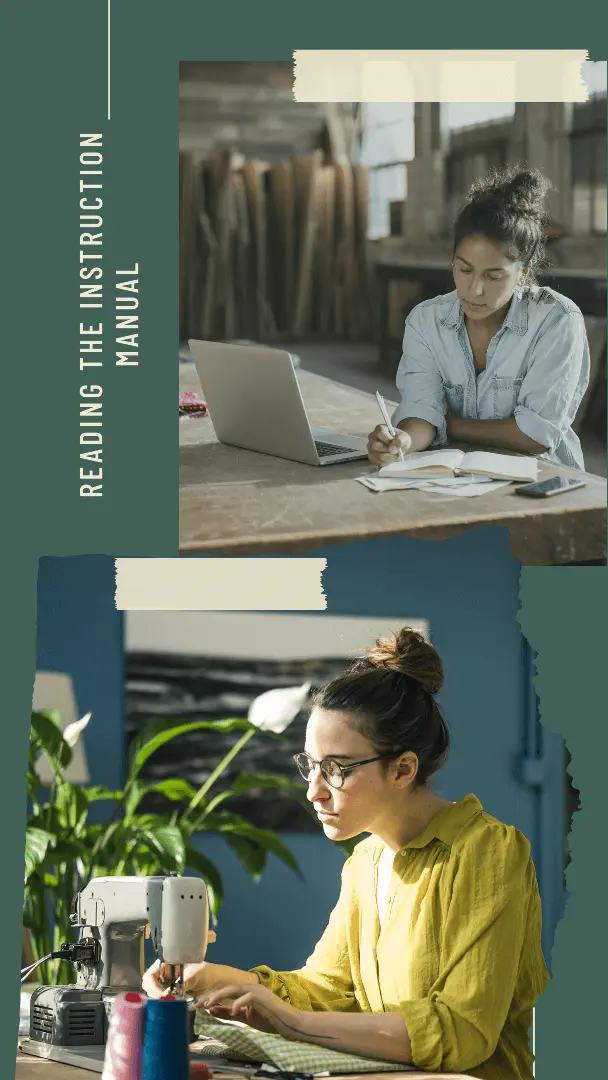 If you want to read about sewing problems and their effective solutions click on the link.
Select the Correct Pattern
Selecting the ideal sewing pattern for your project is the first step in using a sewing pattern. It's critical to spend time reading the description in detail and considering the suggested fabrics, level of expertise, and sizing information. Frustration, lost time, and wasted money might arise from selecting a sewing pattern that is too challenging or not the correct size.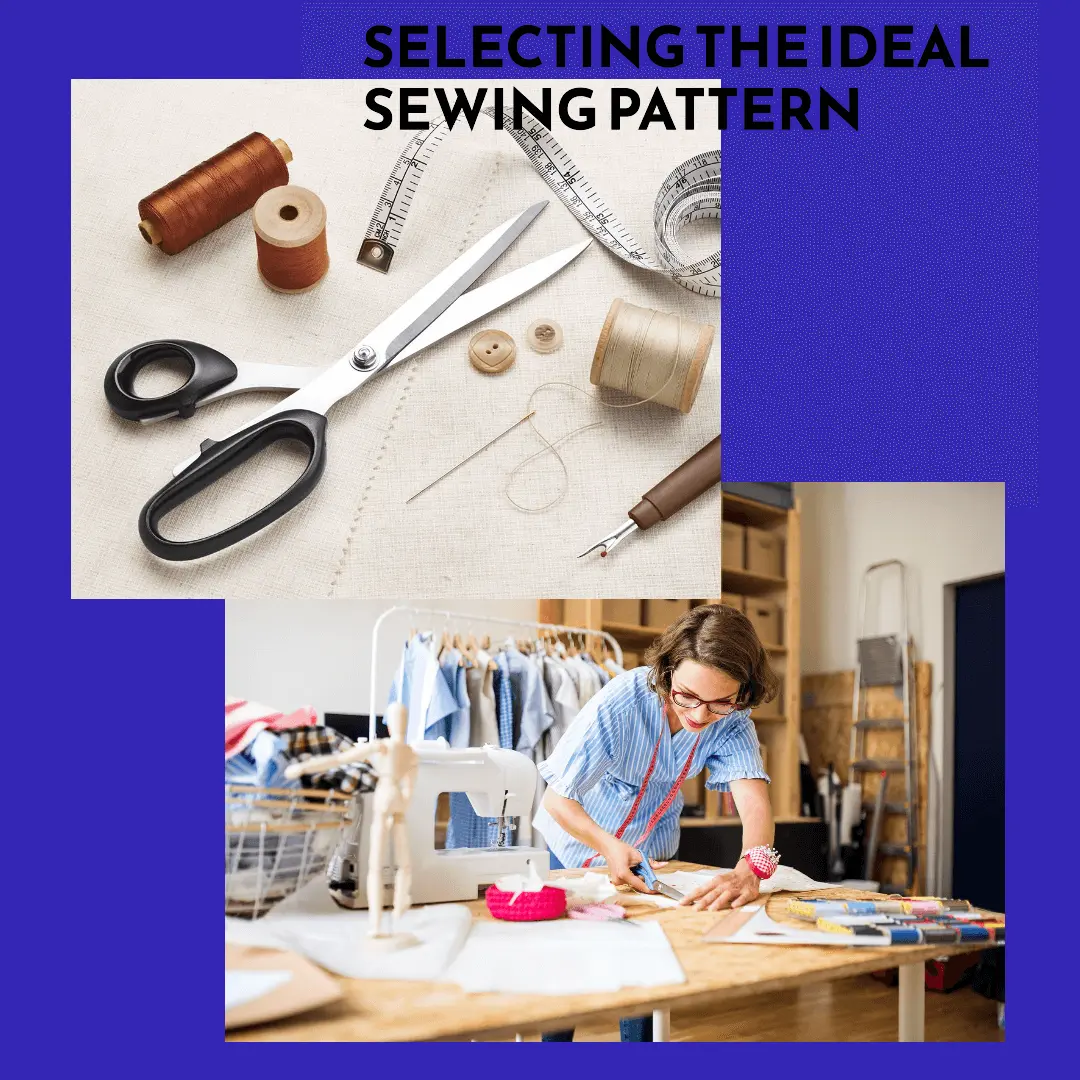 Taking Accurate Measurements
Make sure to take precise measurements of your body before beginning your project. By doing this, you may be confident that the pattern you select will fit you appropriately. Compare your breast, waist, and hip measurements to the sizing chart included in the pattern package. It is typically advised to go with the larger size and make any necessary changes if you are in between sizes.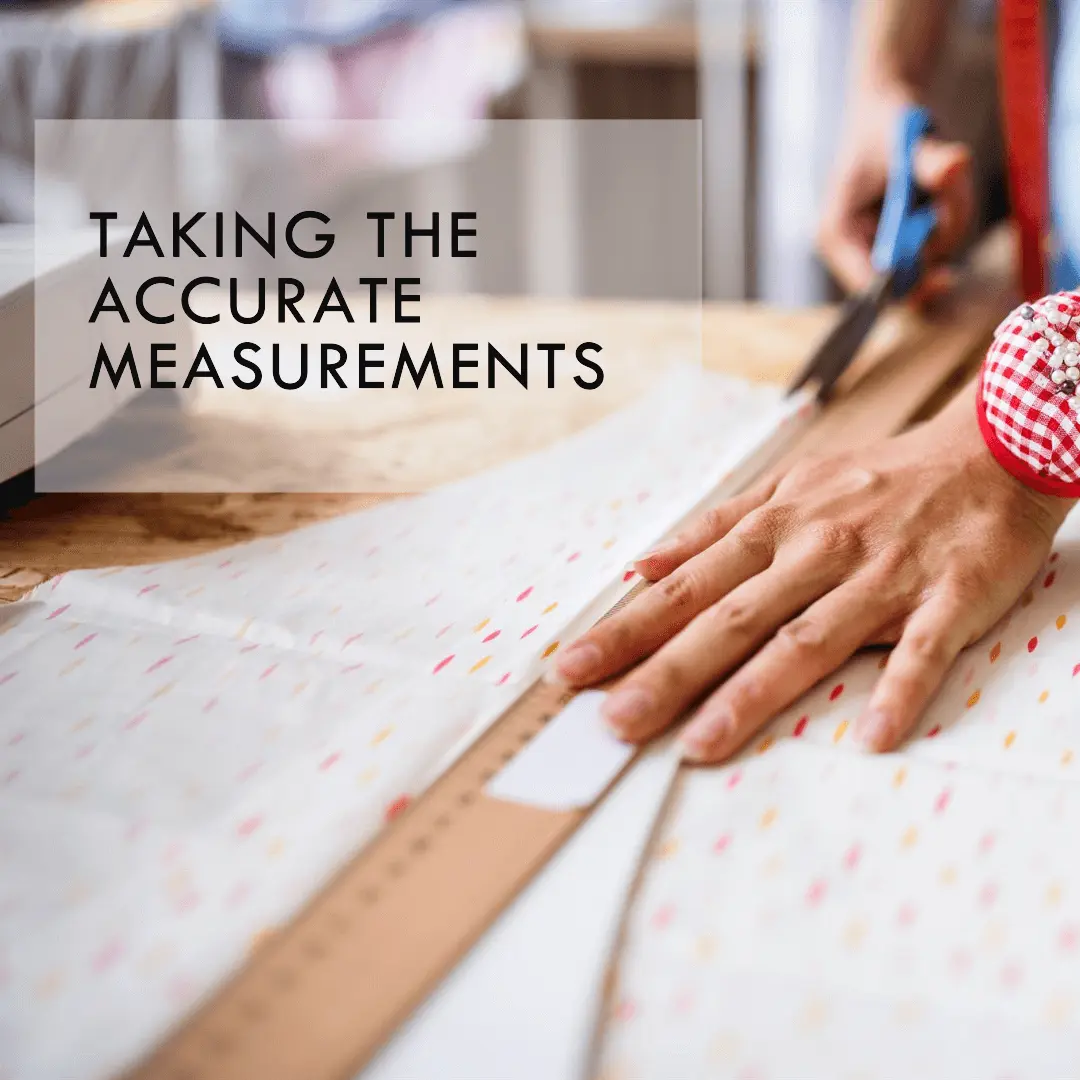 If you want to read about Different measuring tools in sewing, click here.
Precise cutting of the pattern pieces
Cut out your pattern pieces once your fabric has been washed and dried. Lay out the pieces according to the pattern's instructions, paying close attention to the grain line and placement markers as you go. Cut out the pattern pieces using sharp fabric scissors after pinning them down.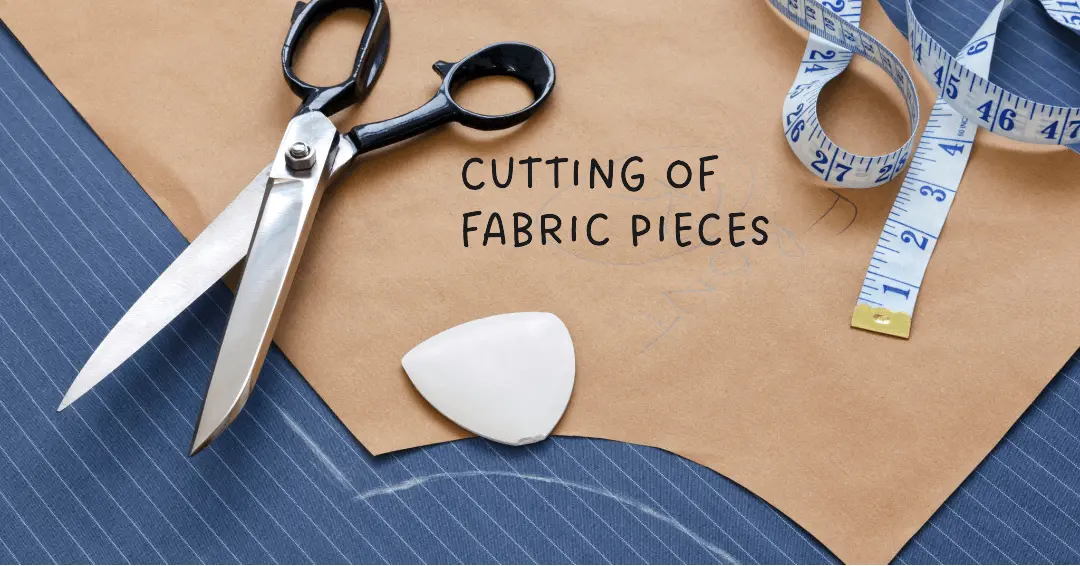 Mark Your Fabric by fabric marker
You must transfer any pattern lines to your fabric after cutting out your pattern pieces. Notches, darts, pleats, and other design features are examples of these markings. These markings can be transferred using a fabric marker or a tailor's chalk. If required, mark the fabric on both sides.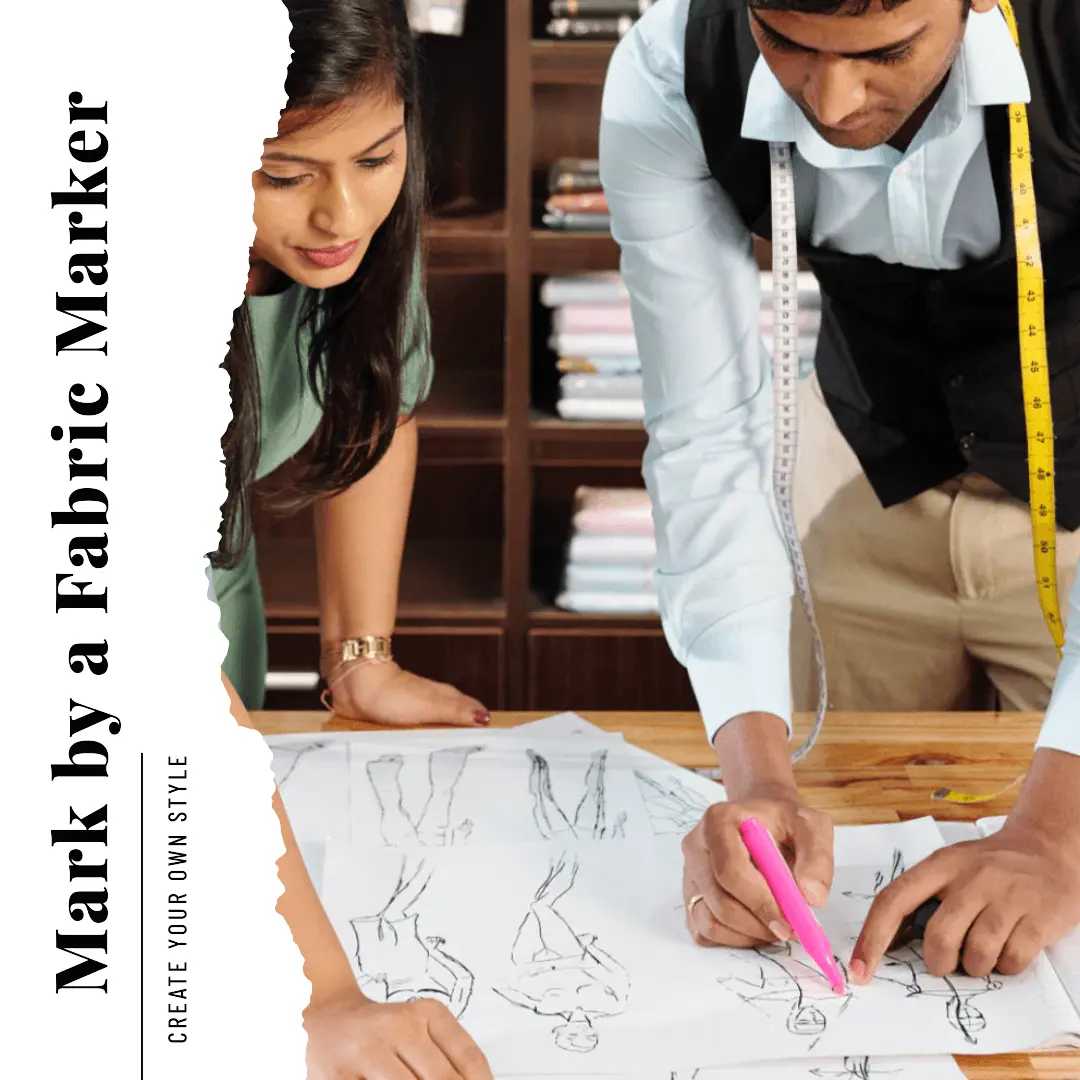 Observe the Instructions carefully
The directions for assembling the outfit are included with each sewing design. Make sure to carefully follow these guidelines by reading them through before starting. Seam allowances, pressing, hemming, and other finishing methods could be covered in the instructions.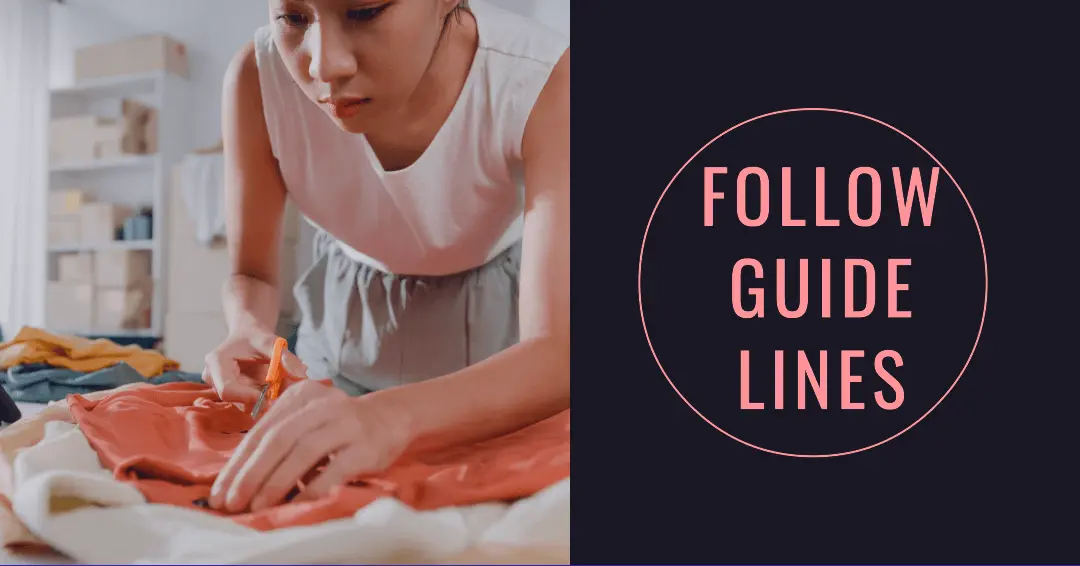 Make appropriate adjustments for fitting
You may need to make fitting modifications if your pattern does not fit properly out of the package. These alterations can involve lengthening or shortening the garment, changing its width, or altering the pattern's shape. You can make these changes with the aid of numerous online and printed materials.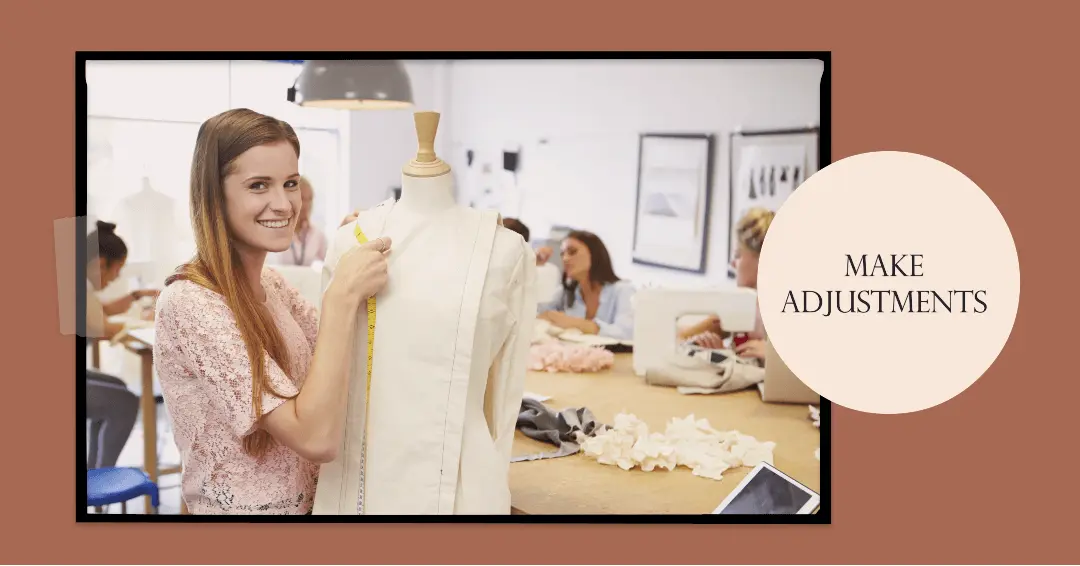 Examine Your Pattern
It's a good idea to test your pattern with cotton or another inexpensive fabric before making your finished item. Before cutting into your final cloth, you can use this to make any necessary modifications. You can start sewing your final outfit whenever you are satisfied with the fit.
Reading the sewing pattern markings
Sewing patterns have various markings that help guide the sewing process. Some common markings include notches, darts, grainlines, and seam allowances. Notches indicate where to match up pieces of fabric, darts are marked to show where fabric should be folded and sewn to create shape, grainlines indicate the direction in which fabric should be cut, and seam allowances show where to sew and how much to trim. To read the markings on a sewing pattern, carefully read the key and legend provided in the instructions, and take the time to study the pattern pieces before cutting and sewing.
Notches
Notches are triangles or diamond shapes cut out of the pattern that are used to help align pattern pieces when sewing. They can be single or double, and often appear on curved or angled edges. To use notches, match up the notches on one piece of fabric to the corresponding notches on the other piece of fabric, and pin or clip them together before sewing.
Darts
Darts are marked on the pattern with a series of dots or lines, and are used to shape fabric to fit the body. They are often found on bodices, sleeves, and pants, and are folded and sewn along the marked lines to create a three-dimensional shape. To use darts, fold the fabric along the marked lines, pin or baste in place, and sew along the fold.
Grainlines
Grainlines indicate the direction in which fabric should be cut to ensure proper drape and fit. They are marked with arrows or lines on the pattern, and should be aligned with the straight grain of the fabric. To use grainlines, place the pattern pieces on the fabric according to the instructions, and make sure the grainlines are parallel to the selvage edge of the fabric before cutting.
Seam allowances
Seam allowances are the amount of fabric that should be left beyond the marked sewing line to allow for a finished edge. They are marked with dashed lines on the pattern, and can vary in width depending on the project. To use seam allowances, cut the fabric along the solid line, and sew along the dashed line, making sure to stay within the marked boundaries.
By carefully studying the markings on a sewing pattern, beginners can ensure accurate and successful results in their sewing projects.
Different types of sewing patterns
There are several types of sewing patterns, each designed for a specific purpose. Here are some of the most common types of sewing patterns.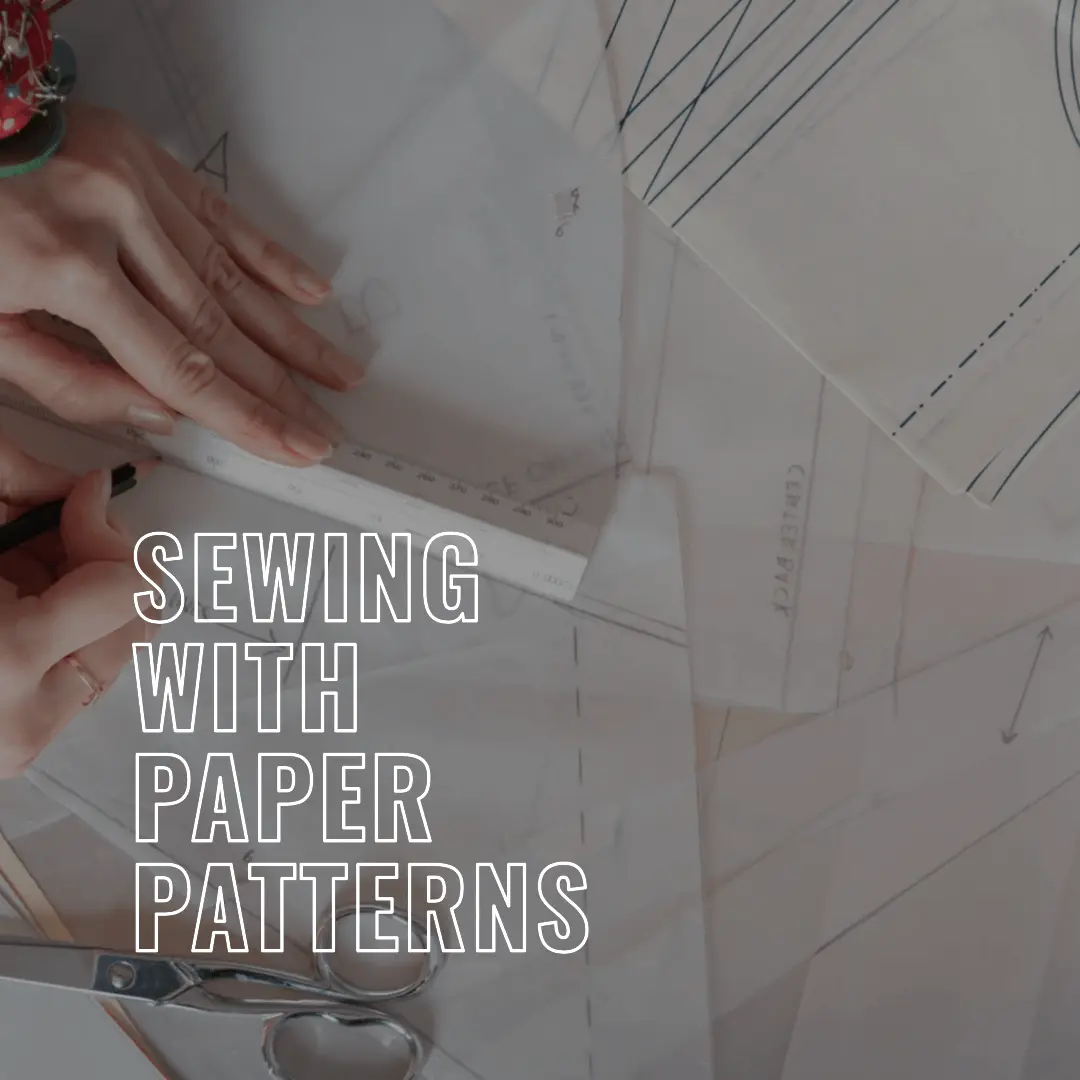 Paper sewing patterns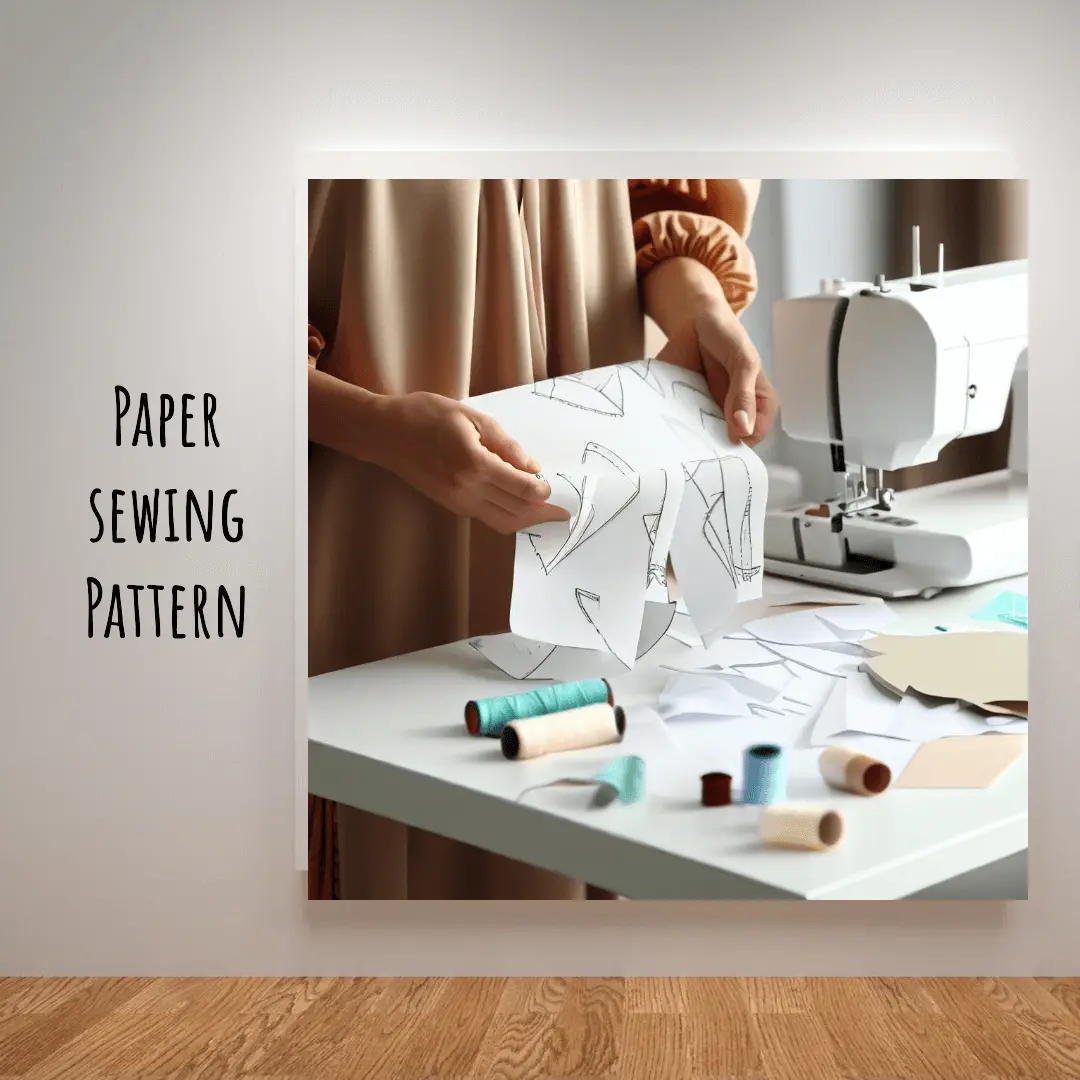 Digital sewing patterns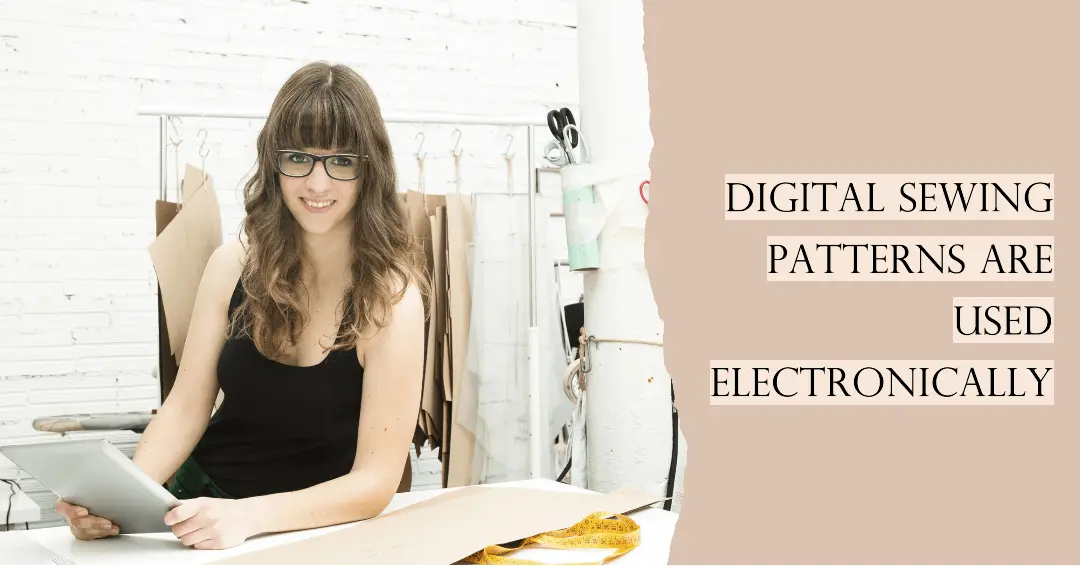 Read more: Introduction of suspenders
Additional types of sewing patterns
Commercial Sewing Patterns
Commercial sewing patterns are the most widely available and are available online and at fabric stores. They come in a range of sizes and designs and are created by expert pattern firms.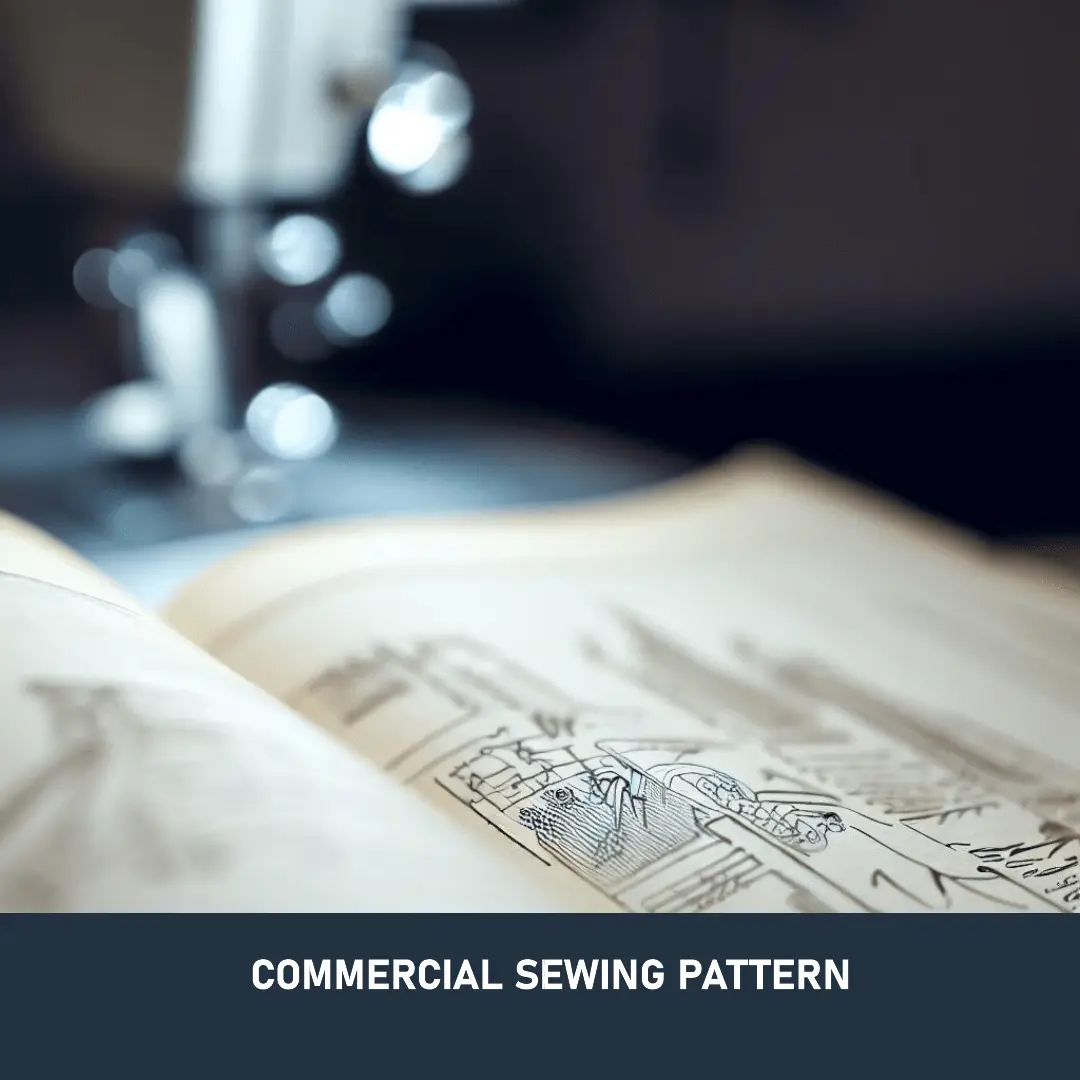 Vintage Sewing Patterns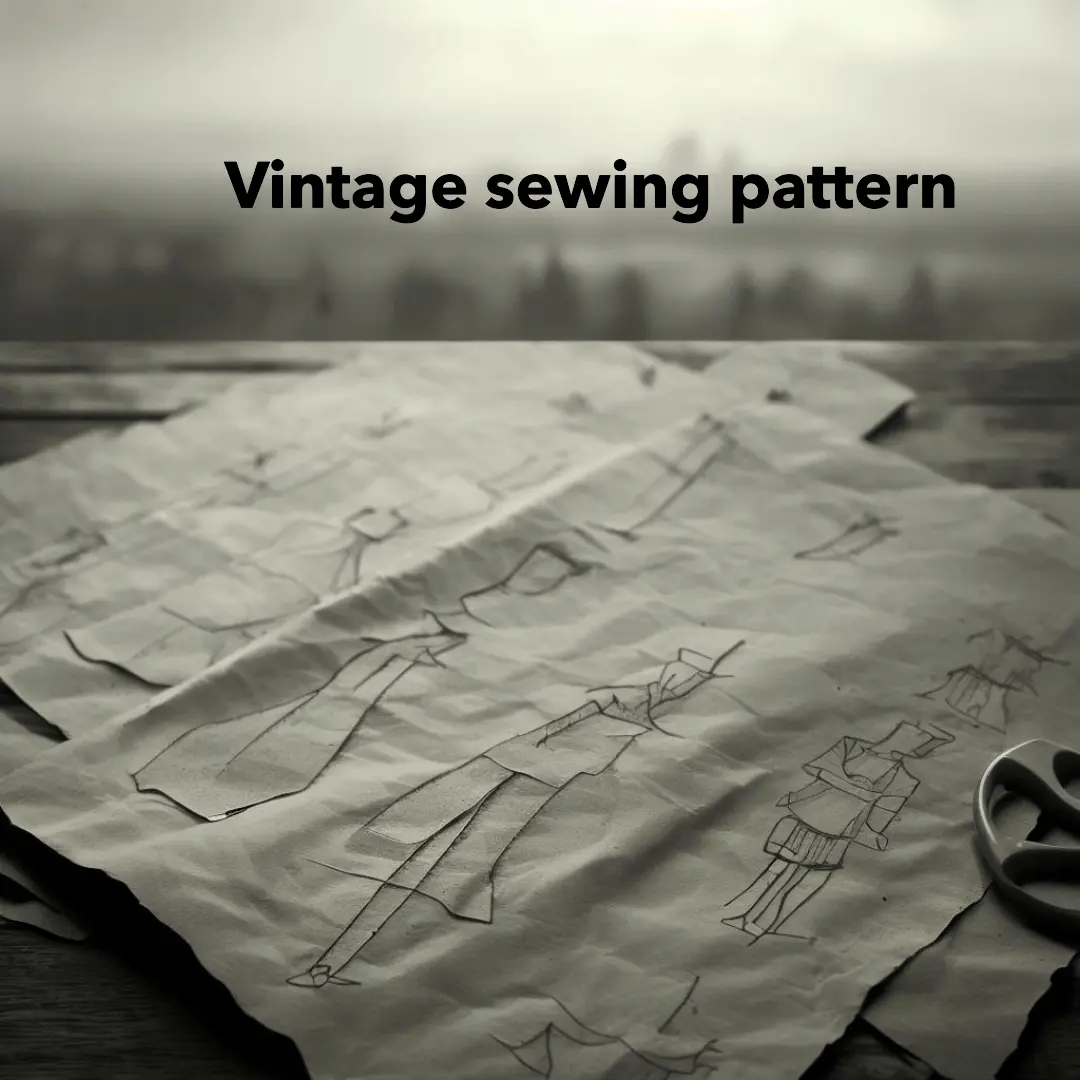 Sewing patterns that were made in the past, typically between the 1920s and 1980s, are referred to as vintage patterns. They are available at estate sales, vintage shops, and online.
PDF Sewing Patterns
These designs are available online for purchase and download as PDF sewing patterns. They can be printed on a home printer and are frequently created by independent designers. These patterns are important when learning "how to use sewing patterns".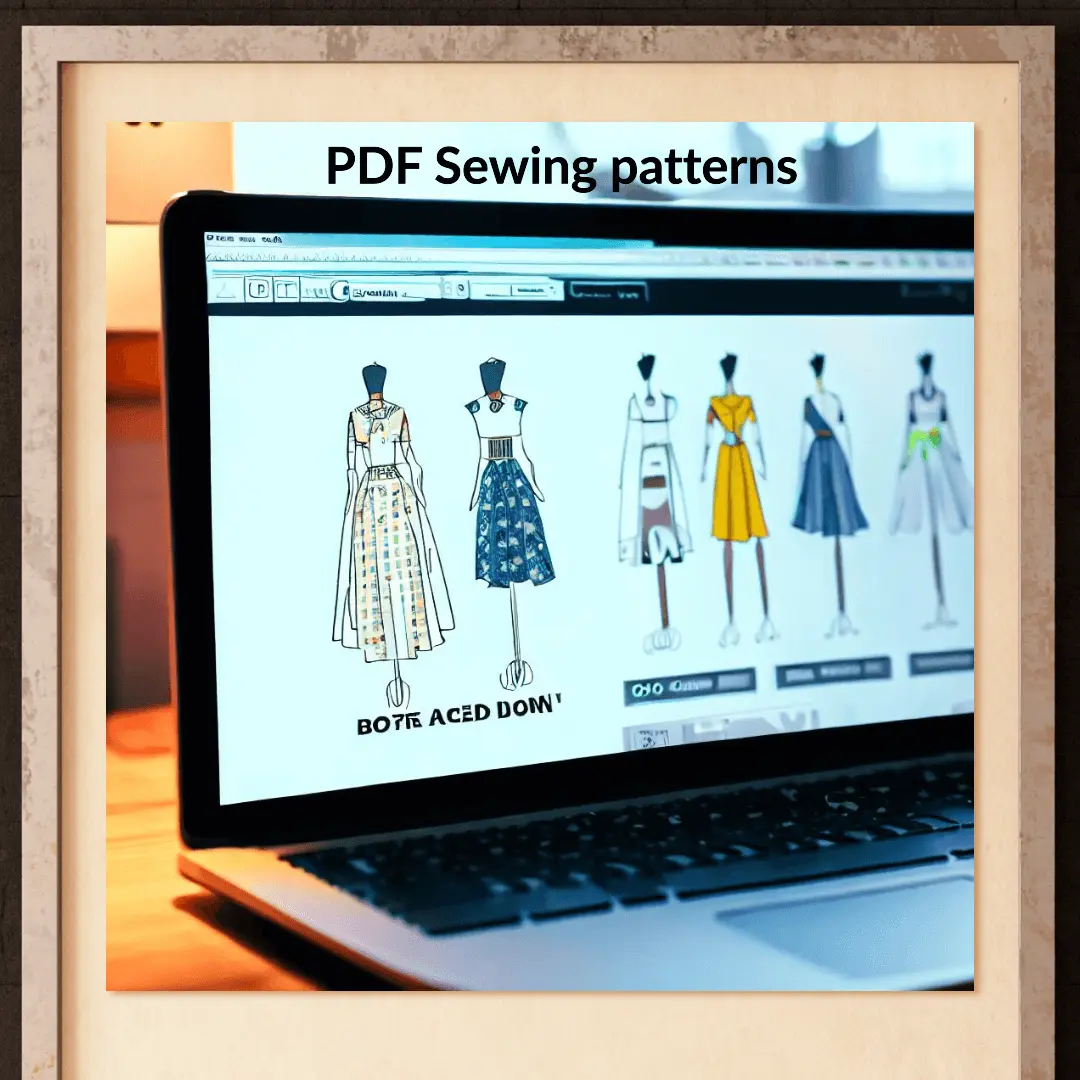 Draft-It-Yourself Sewing Patterns
These sewing designs call for the user to create their own pattern based on their dimensions. A lot of experienced sewers or designers use them.
Costume Sewing Patterns
These patterns are frequently more complex than regular garment patterns and are created expressly for making costumes.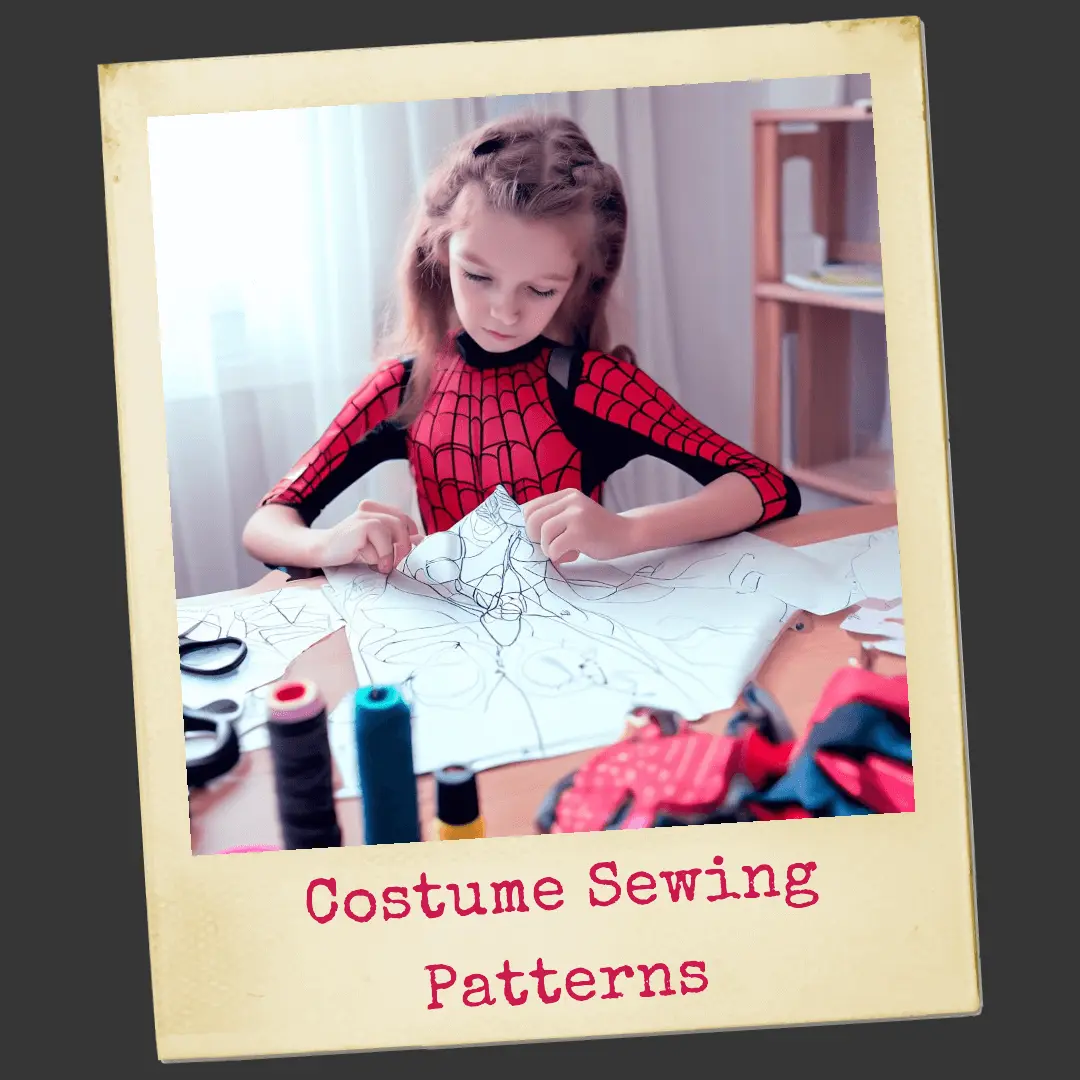 Home Decor Sewing Patterns
These designs can be used to make tablecloths, cushions, and other pieces of home décor like curtains.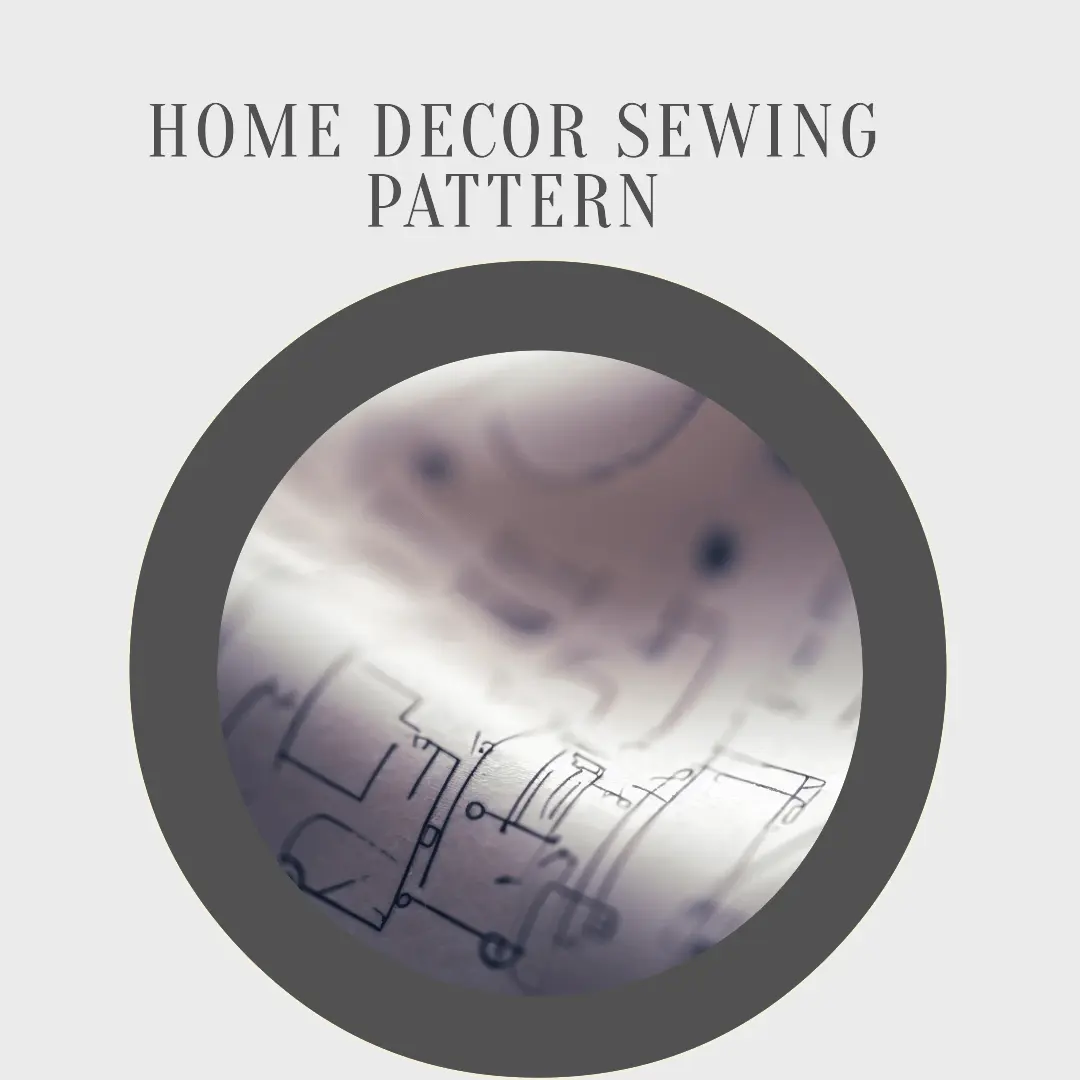 Children's Sewing Patterns
These patterns, which are available in a variety of sizes and designs, are made specifically for children's apparel.
Plus-Size Sewing Patterns
These patterns are available in a variety of sizes and styles and are made exclusively for plus-size figures.
Uses of sewing patterns
When you're eager to learn about how to use sewing patterns, remember that sewing patterns can be used to make a range of clothes and other sewing projects. Here are a few of the numerous applications for sewing patterns:
A broad variety of apparel can be made using sewing patterns, from straightforward tops and skirts to more intricate gowns, trousers, and jackets. They enable you to construct personalized and one-of-a-kind clothing items because they can be used to make clothes in a number of fabrics, colors, and styles.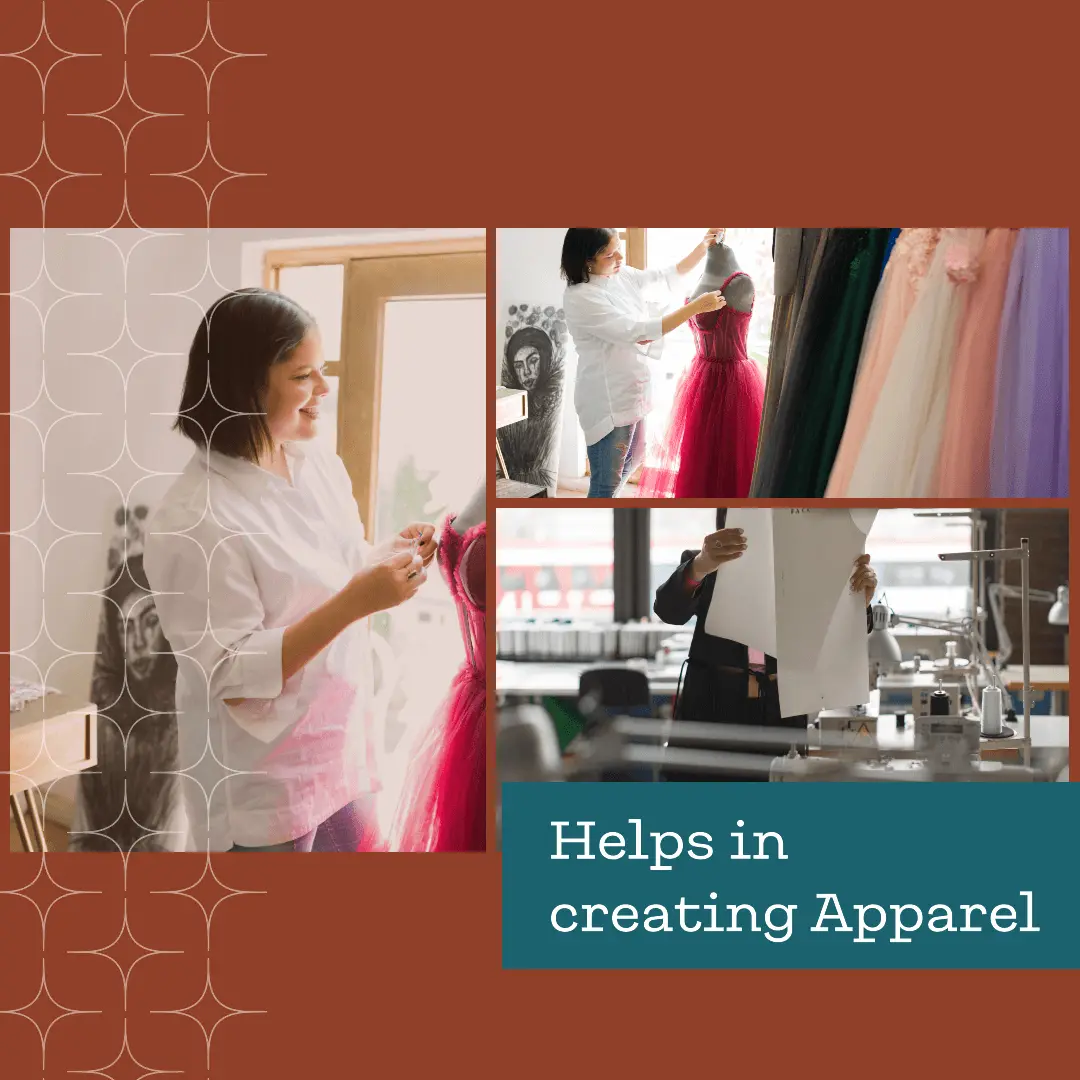 You may utilize sewing designs to make things like bags, hats, scarves, and even shoes as accessories. These crafts can be a terrific way to add unique touches to your clothing while having fun experimenting with different methods and materials.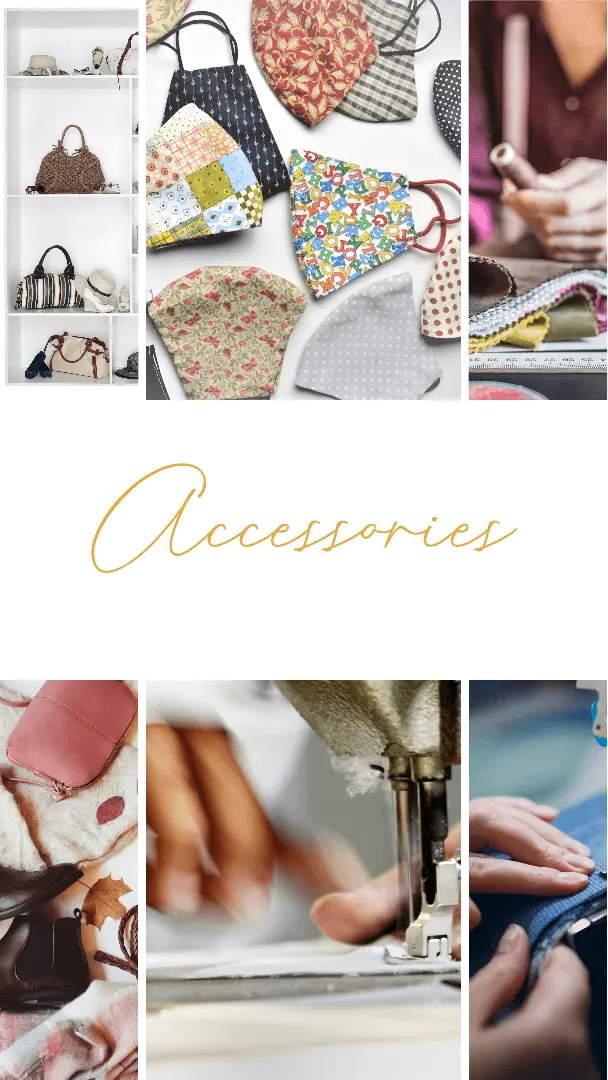 Tablecloths, pillowcases, and curtains are just a few examples of home décor items that may be made using sewing patterns. These DIY projects are a great way to try out new fabrics and colors while giving your home a unique touch.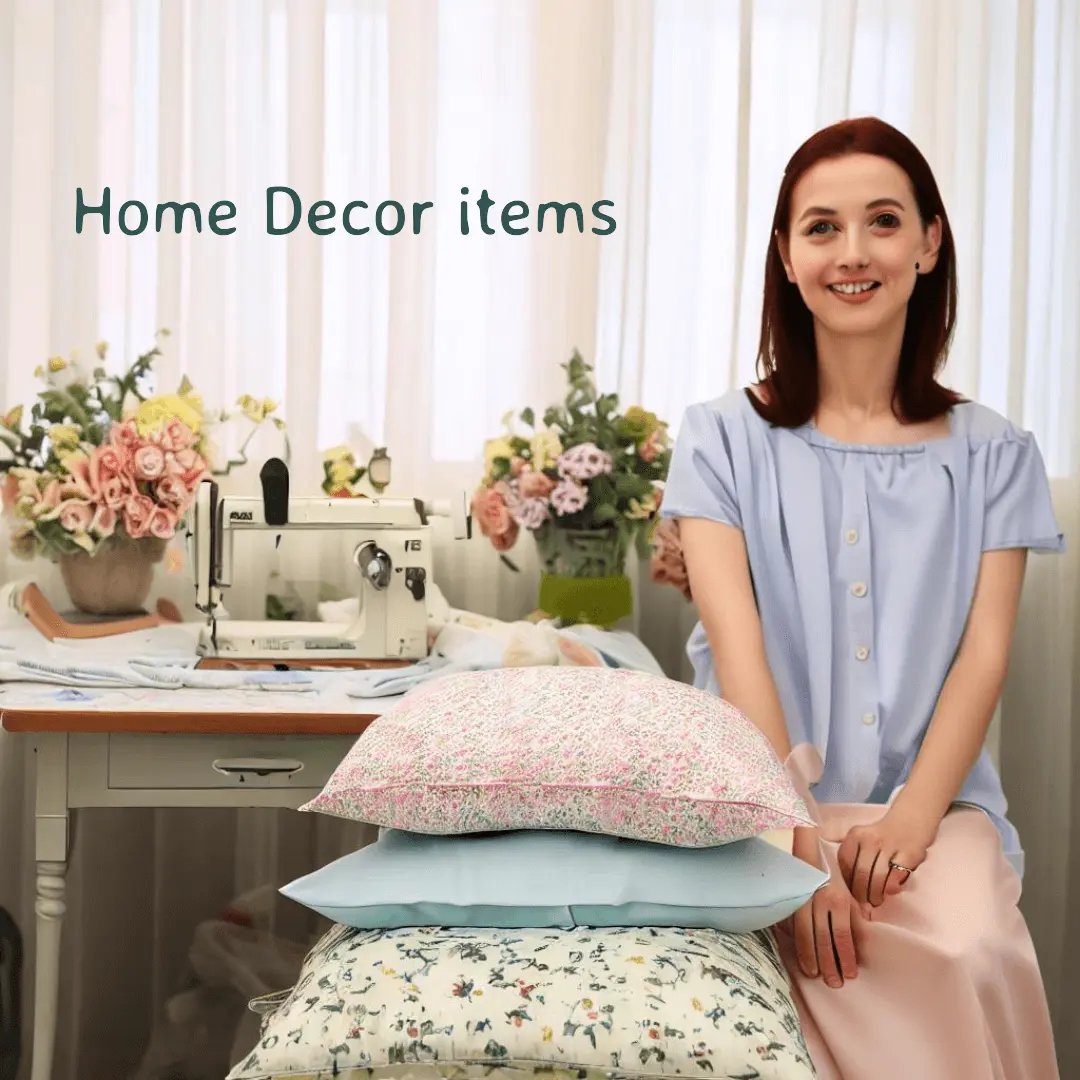 For Halloween, Coplay events, and theatrical performances, sewing patterns are frequently used to produce costumes. They can be utilized to make historically accurate costumes or to make one-of-a-kind, inventive costumes that showcase your distinctive style.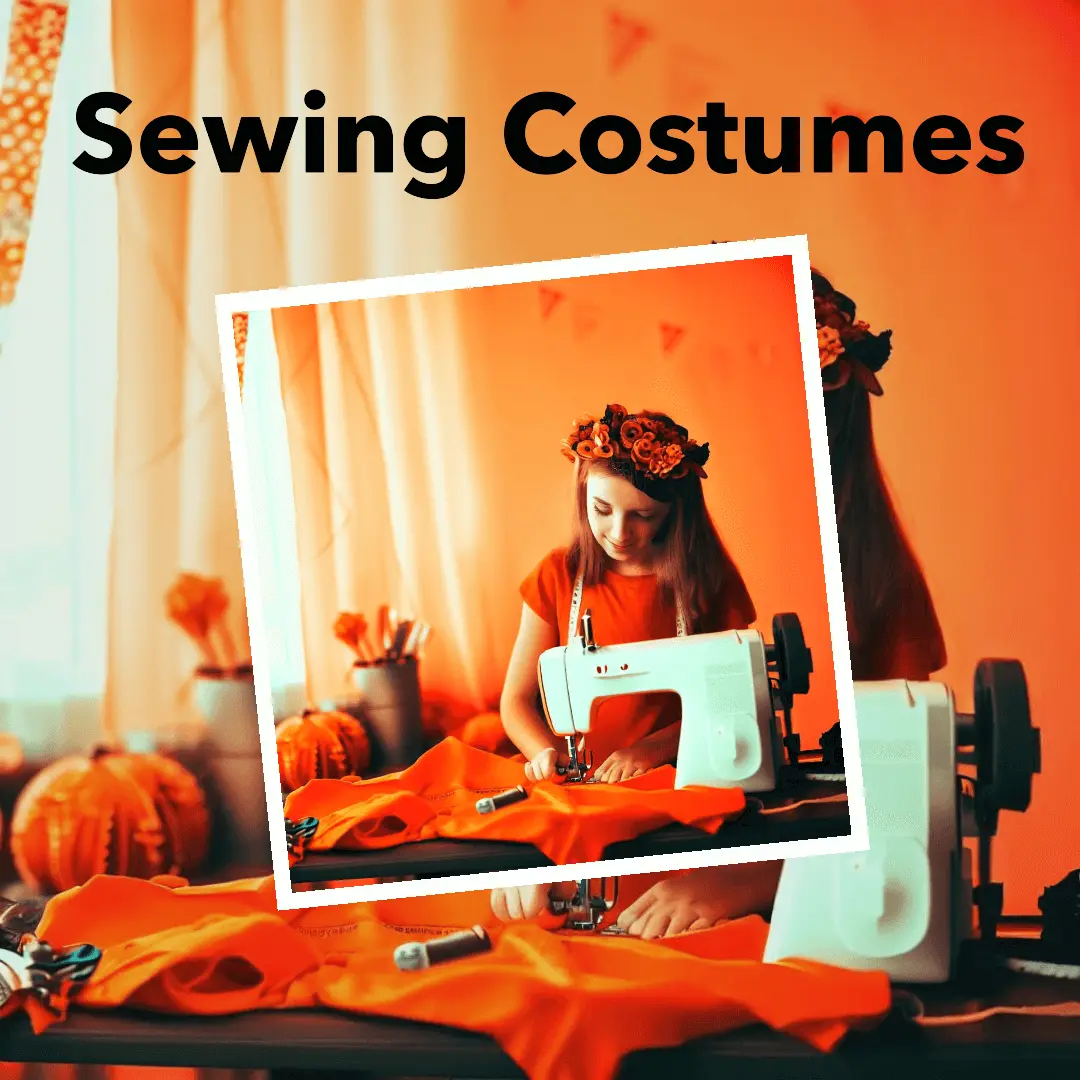 Stuffed animals, baby blankets, and personalized tote bags are just a few examples of handcrafted presents that may be made using sewing designs. These presents might be a considerate and distinctive approach to showing someone you care.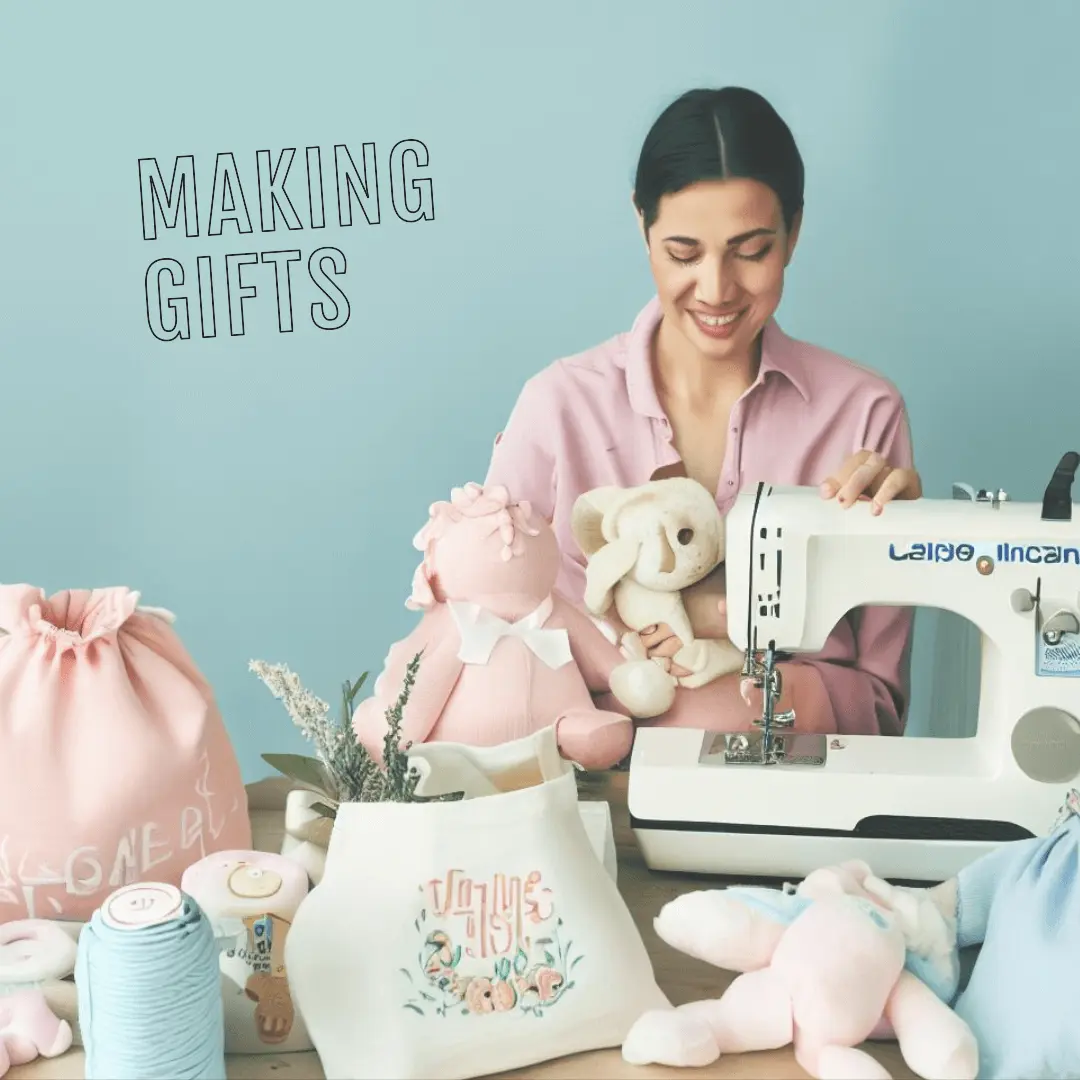 10 Tips for how to use sewing patterns
Here are some mind blowing tips on how to use sewing patterns for sewing: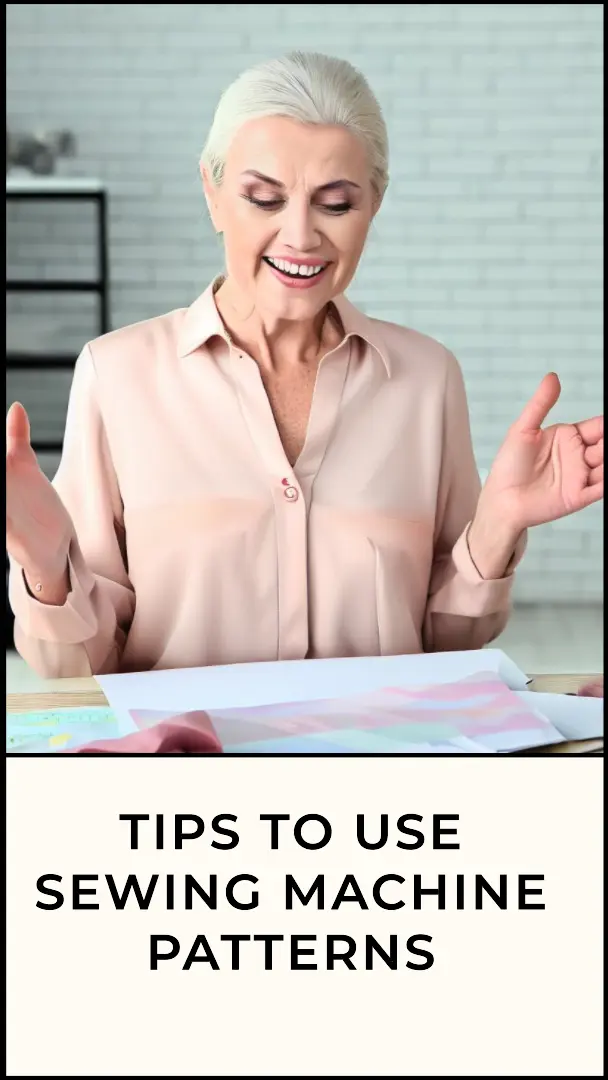 Read the instructions
Prior to beginning your fabric-cutting project, make sure you have carefully read the instructions. Before moving on to the next phase, spend some time understanding the previous one.
Measure precisely
Ensuring a good fit starts with taking precise measurements. Make a note of the size that fits your dimensions after following the directions for collecting measures.
Pick the appropriate fabric
Picking the right fabric is important factor when learning how to use sewing patterns. The fit and general appearance of the garment might be impacted by the fabric you use. Consider the weight, drape, and stretch of the fabric when selecting one that matches the pattern.
Cut precisely
Be cautious to cut precisely the sewing patterns and pay attention to the cutting arrangement described in the instructions. Make sure to use rotary cutters or scissors that are sharp to ensure the wrinkled-free fabric.
Mark the fabric
To transfer any pattern markings to your fabric, use a tailor's chalk or a fabric marker. You can correctly match up parts when stitching with the aid of this.
Pinning and basting, as required
Before sewing, accurate alignment of the pieces can be helped by basting and pinning. To hold parts in place, use basting stitches or pins as necessary.
Carefully and slowly sew, no haste
Take your time when sewing, especially when sewing curves or challenging regions. Sew slowly and carefully. Follow the directions' seam allowance guidelines and use good-quality thread.
Press side by side, as you go
Seams can be pressed as you go to create a finished product that looks polished. To set seams and press them flat and open and set crease, use an iron and a pressing cloth.
Make necessary modifications
Adjustments should be made as necessary if the clothing doesn't fit perfectly. To modify the pattern, use the offered instructions or ask a sewing guru for guidance.
Sewing patterns requires practice, so have some patience with yourself. As your skills advance, go on to more complicated projects starting with simpler patterns.
Knowing how to use sewing patterns can be a rewarding experience with the right approach and some helpful tips. Take the time to read instructions carefully, measure accurately, choose the right fabric, cut accurately, mark your fabric, pin and baste as needed, sew slowly and carefully, press as you go, make adjustments as needed, and practice and be patient. With these tips in mind, you can successfully develop a skill for how to use sewing patterns and create beautiful garments and other sewing projects.
Conclusion
In conclusion, sewing patterns are a flexible tool that may be used for a number of sewing projects, including apparel, accessories, home decor, and gifts. Sewing patterns can be used to make specialized and one-of-a-kind objects that exhibit your individual style and originality by carefully choosing the proper pattern and materials, as well as paying attention to every cut and stitch.
If you to enhance your interest in quilting then read an article ! Easy quilt blocks that look difficult
How To: Read & Understand Sewing Patterns?
FAQ