HOW TO SEW PATCHES ON LEATHER- ULTIMATE GUIDE FOR BEGINNERS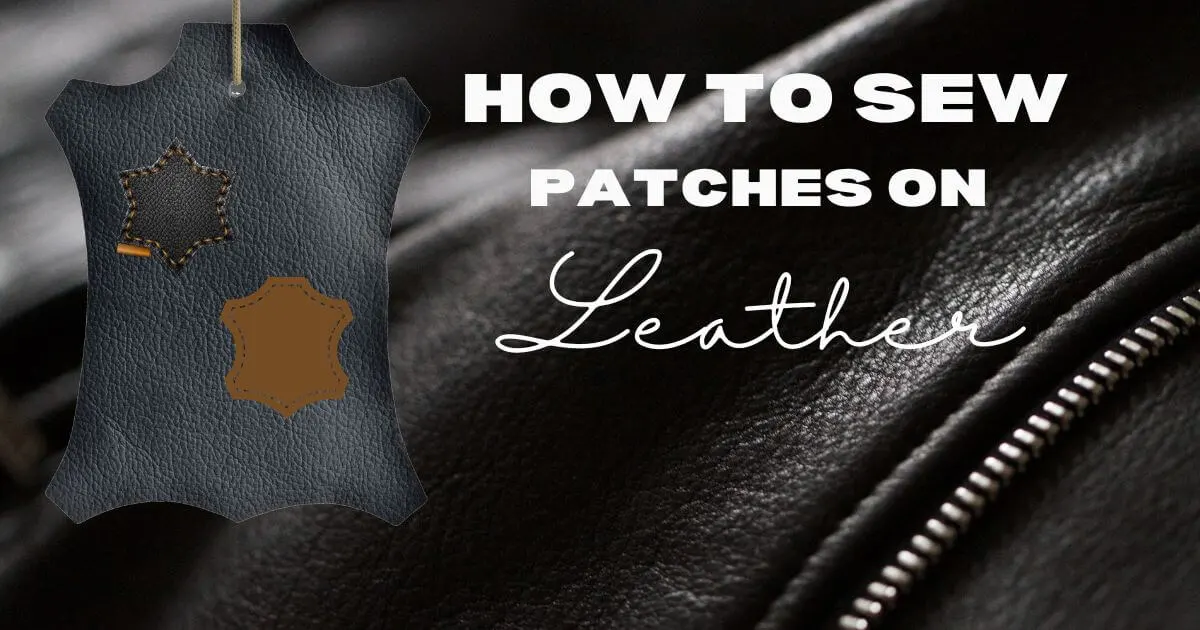 Erudition how to sew patches on leather manually offers an opportunity to elevate ordinary leather items into distinctive, customized creations. With meticulousness and precision, one can acquire proficiency in this craft, adding a touch of personalization and uniqueness to their leather goods. It is essential to select high-quality materials and adhere to the step-by-step instructions provided, ensuring the desired outcome is achieved with finesse and attention to detail. By embracing this skill, individuals can imbue their leather items with an elevated sense of style and individuality, creating lasting impressions with their hand-sewn patchwork.

When I was unable to sew patches on leather, rather than being frustrated, I felt motivated to explore alternative methods for personalizing and repairing my items by learning how to sew patches on leather. While sewing patches on leather offers a creative and practical way to express my style and extend the life of my leather goods, I embraced the opportunity to discover other creative avenues for customization and maintenance of my leather items.
I made my mind open to new possibilities and look forward to finding innovative solutions to achieve my desired outcomes. Let us dive into the ocean to find out how to sew patches onto leather.
How to sew patches on leather – By hand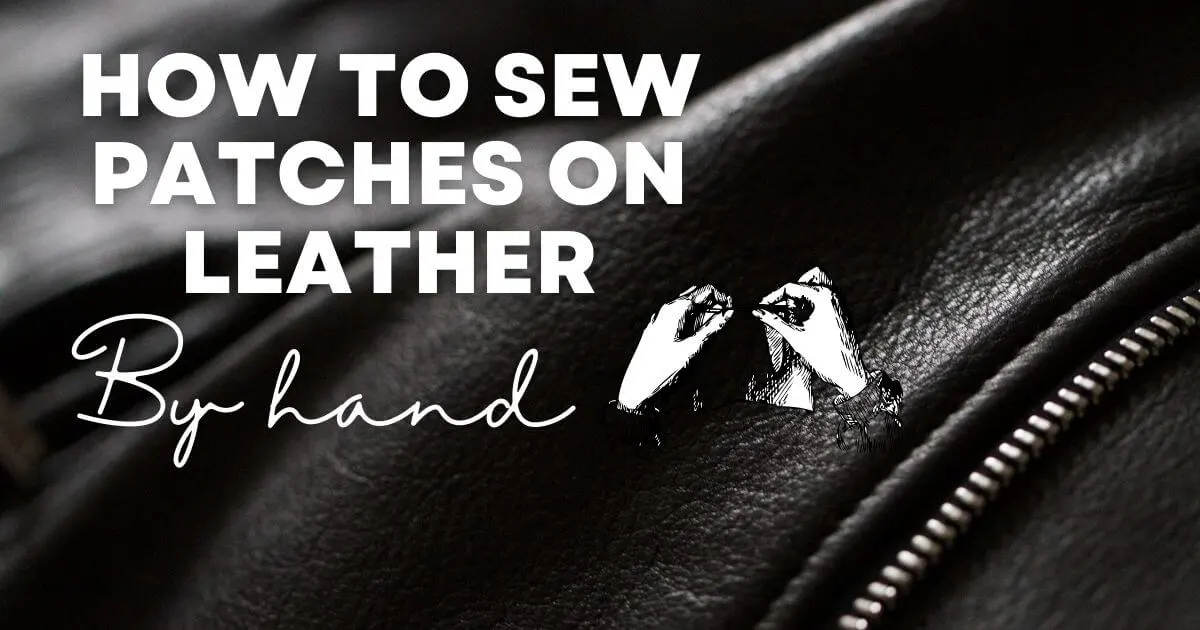 Materials Needed
When learning sewing patches on leather by hand, following materials would be required:
Step 1: Preparing the Leather Patch and Item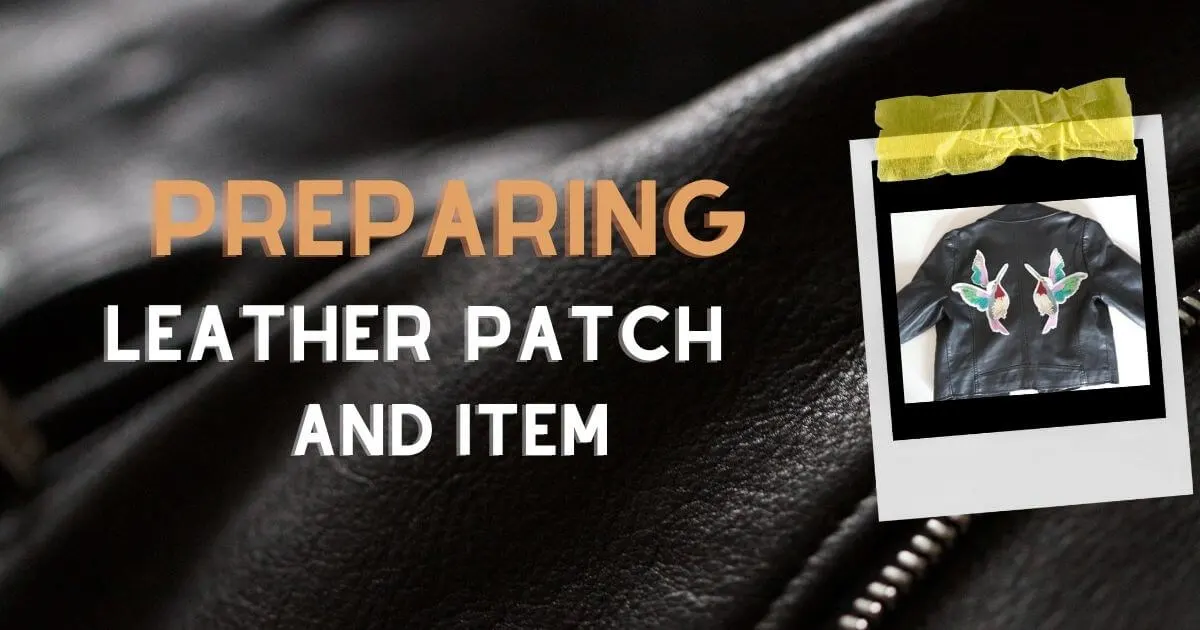 Step 2: Threading the Needle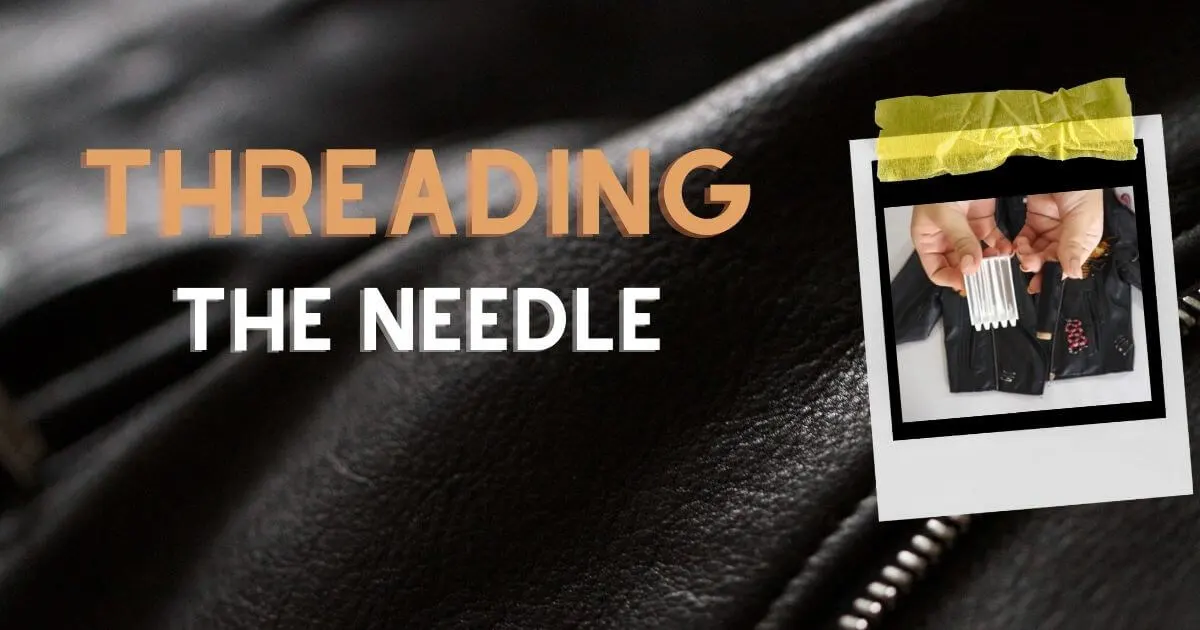 Step 3: Preparing for Sewing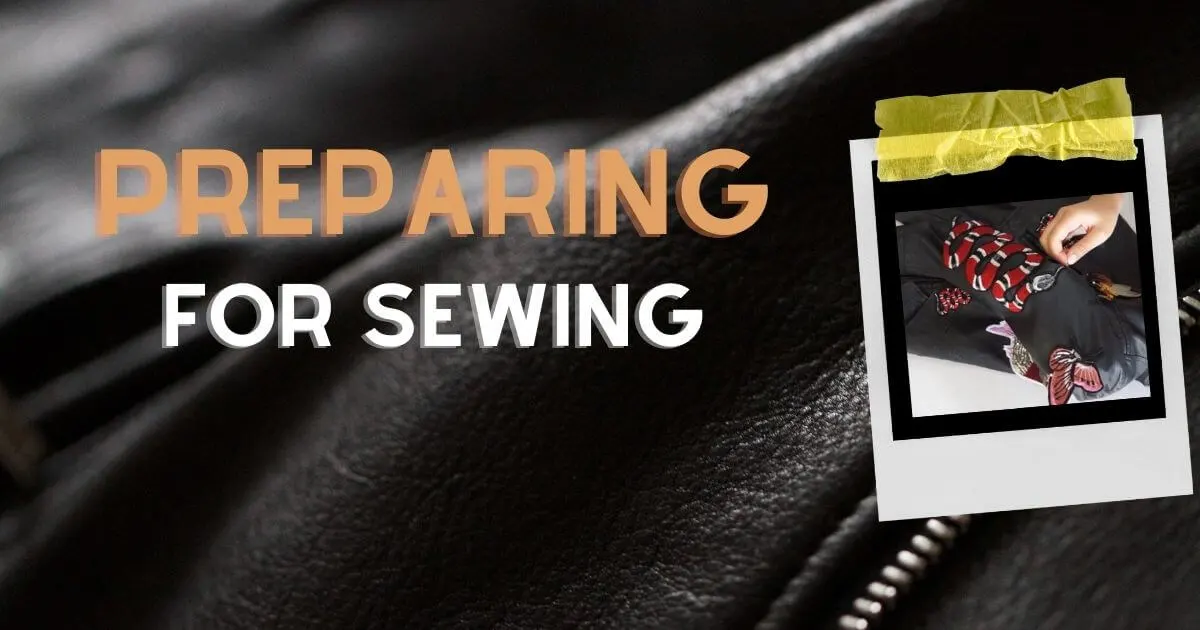 Step 4: Initiating the Sewing Process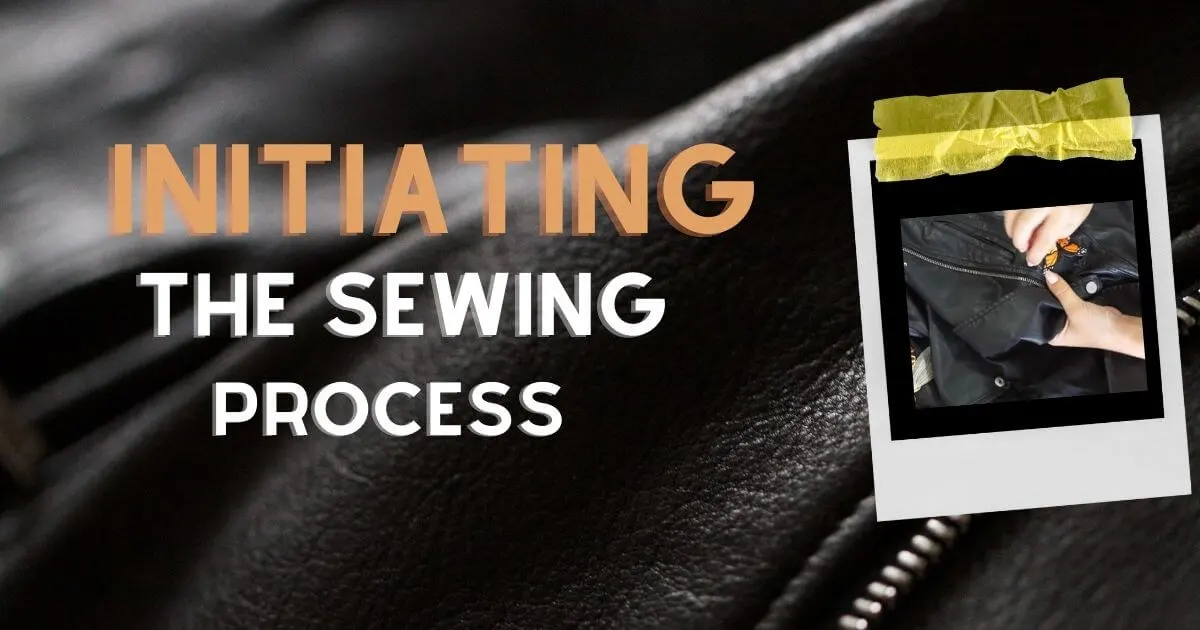 Step 5: Executing the Sewing Technique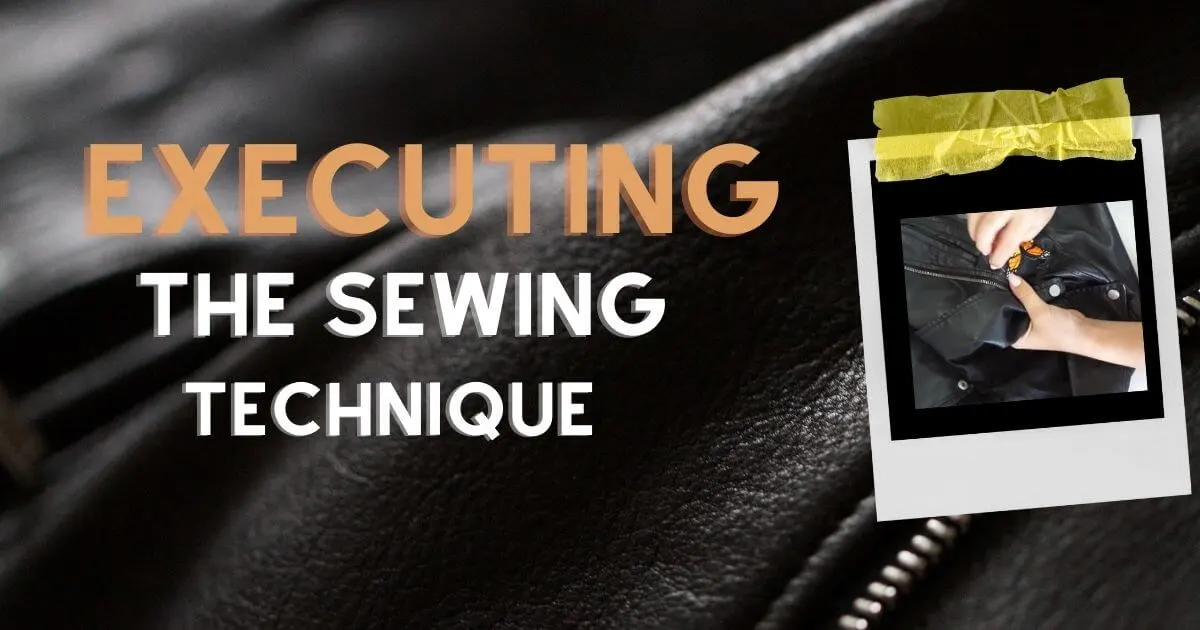 Step 6: Removal of tape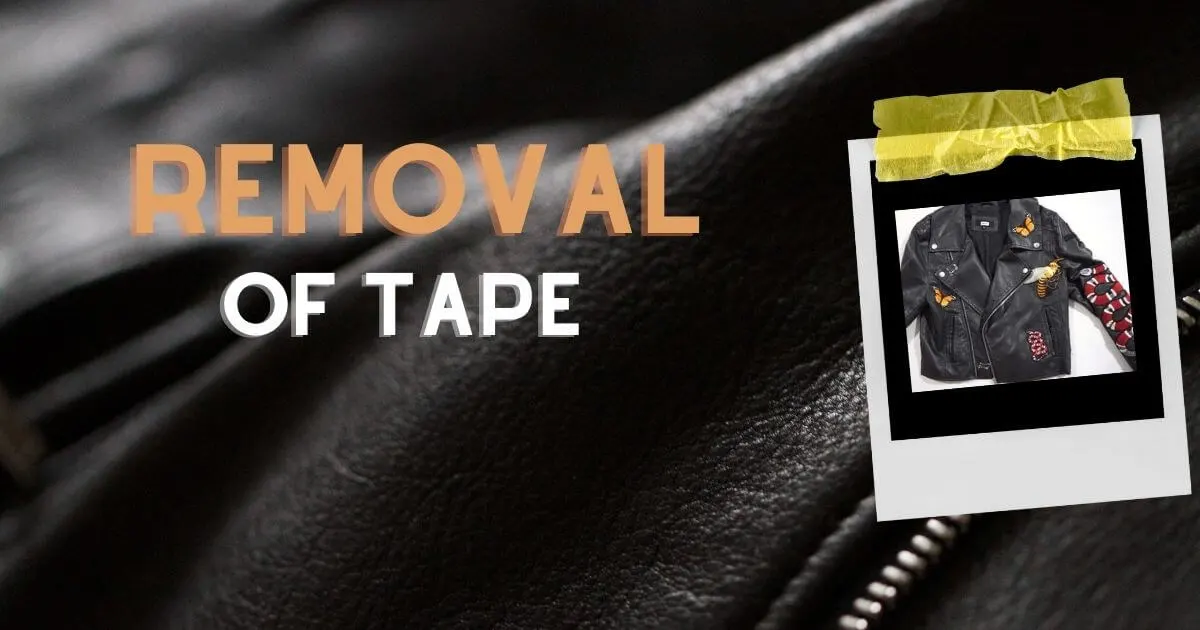 Step 7: Finishing of sewing patches on leather
By following these steps, you can successfully complete learning how to sew patches on leather item by hand easily and effectively, ensuring durability and a professional finish.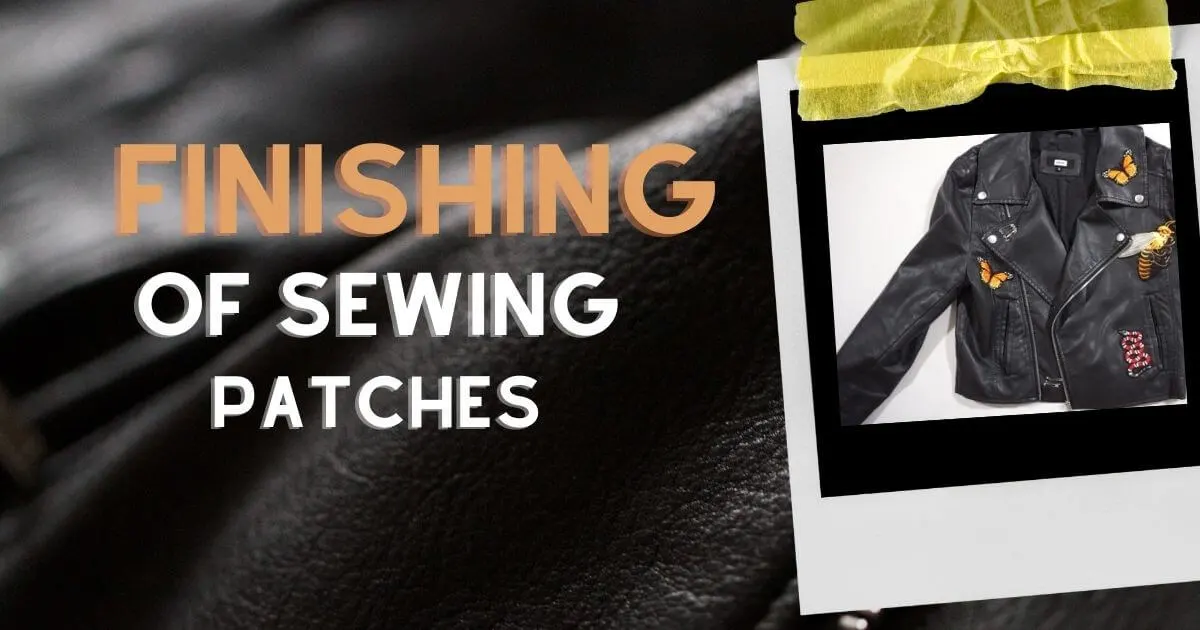 How to sew patches on leather – By sewing machine
Now, when you have learnt how to sew patches on leather by hand, embark on a journey of creativity and finesse as you embrace the art of sewing patches onto luxurious leather using the elegance of a leather sewing machine. Unlock the secrets to seamlessly embellishing your cherished leather items with precision and grace by sewing patches onto leather.
With every stitch, you'll bring forth a harmonious fusion of style and craftsmanship, transforming your leather goods into captivating works of art. Let your imagination soar as you embark on this enchanting quest to adorn your world with patches that exude elegance and charm. So we will take a look at steps on how to sew patches on leather by a sewing machine.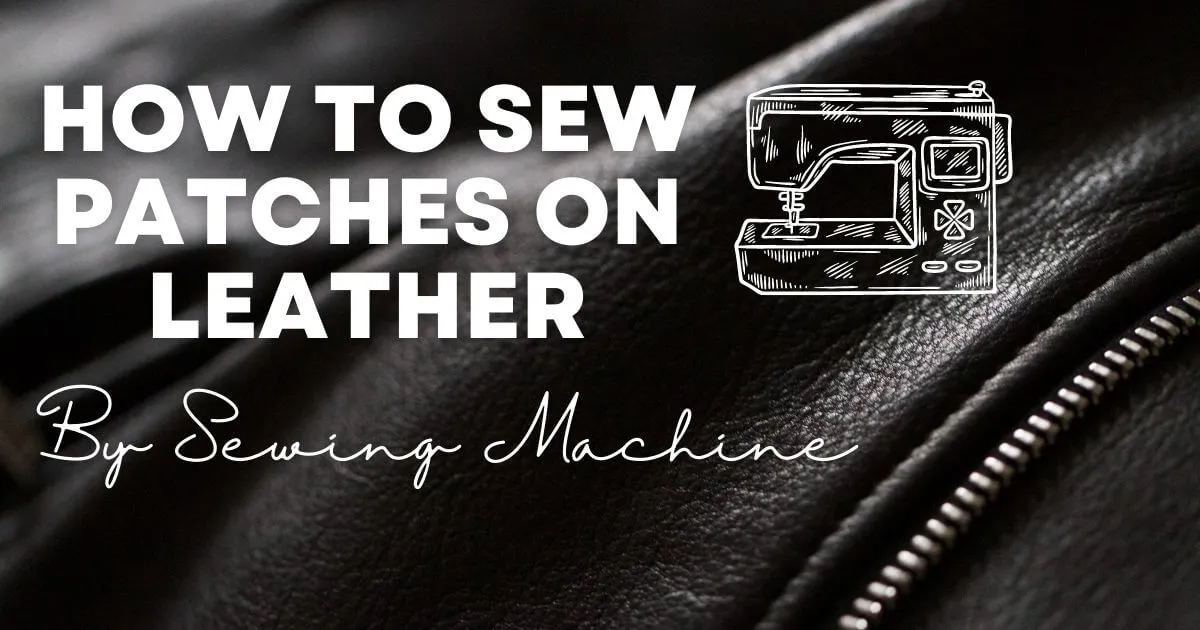 Step 1: Prepare the Leather Patch and Item
Select a suitable leather patch that matches the item's style and dimensions. Inspect the patch for cleanliness and flawlessness. Ensure the patch's size is appropriate for the desired placement. Mark the position on the leather item using a fabric marker or tailor's chalk for precision.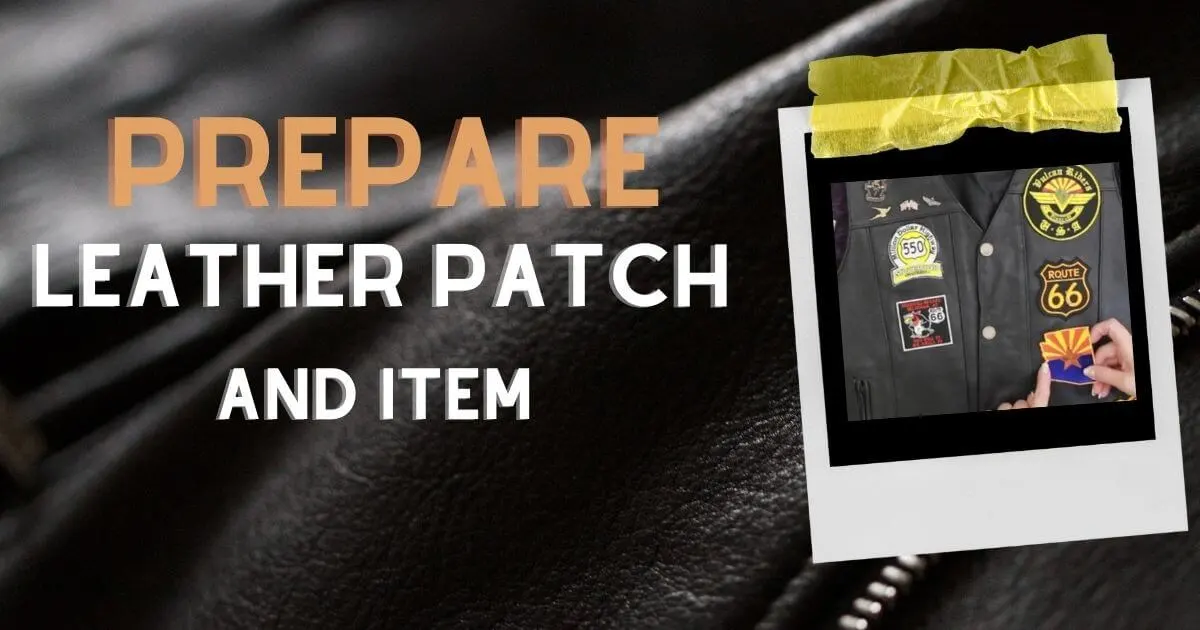 Step 2: Prepare Your Sewing Machine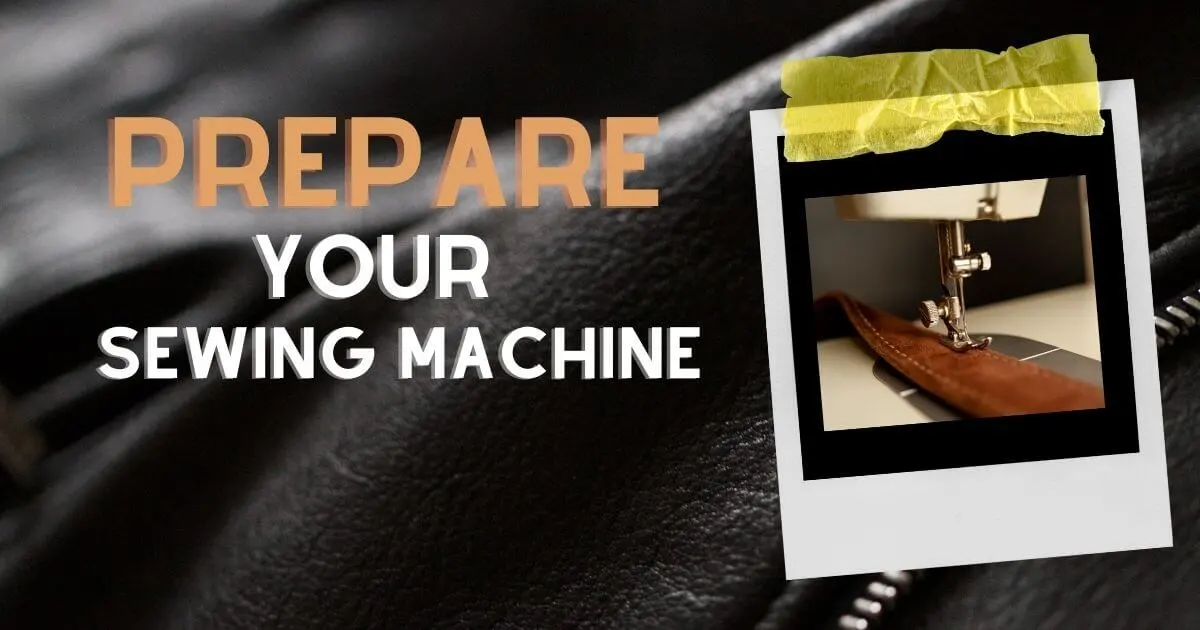 Step 3: Patch placement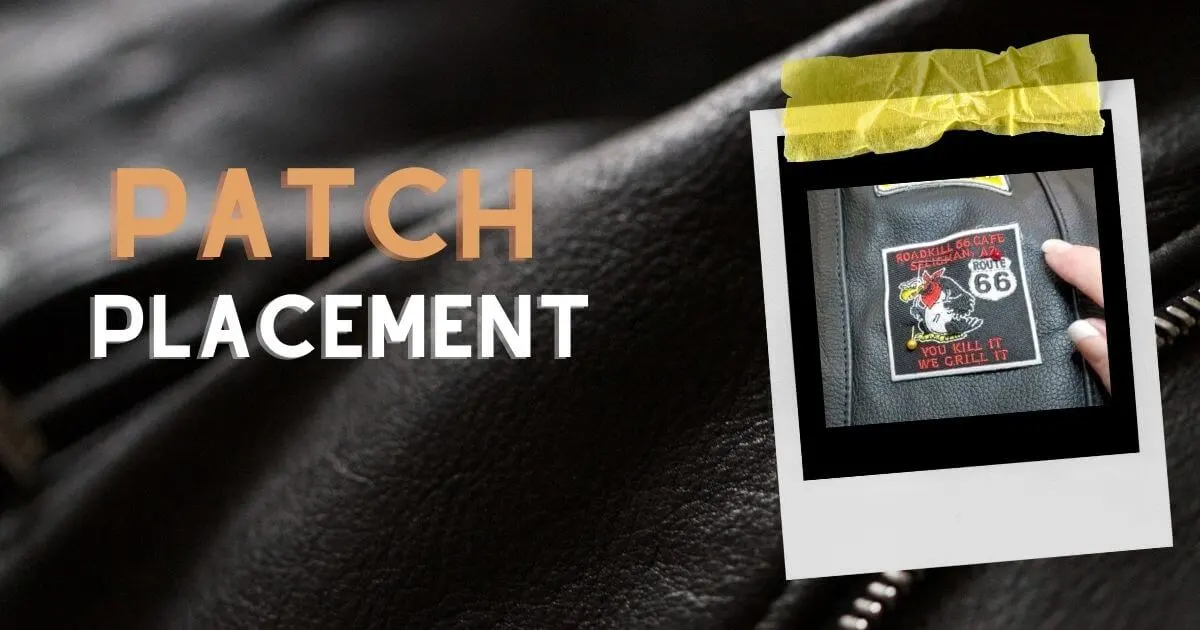 Step 4: Test and Adjust Stitching
Prior to sewing on the leather item, conduct a stitching test on a scrap piece of leather to evaluate the stitch length and tension. Make appropriate adjustments to the machine's settings to achieve the desired outcomes.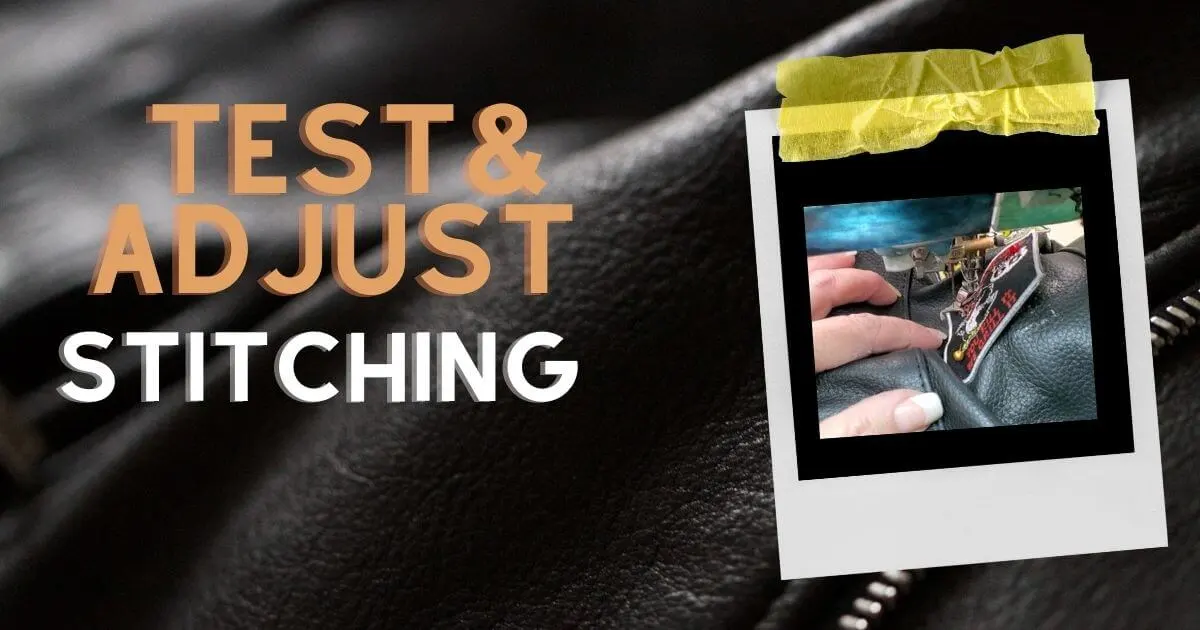 Step 5: Begin Sewing
Position the leather item under the sewing machine foot, starting from one edge of the patch. Lower the foot and commence sewing along the marked line or patch edge, employing either a straight or zigzag stitch based on preference and patch design.
Ensure smooth guidance of the leather item through the machine, maintaining even stitching. Overlap the first and last stitches by 1 to 1 1⁄2 inches (2.5 to 3.8 cm) to create a secure finish without the need for backstitching, preventing unraveling and minimizing additional effort.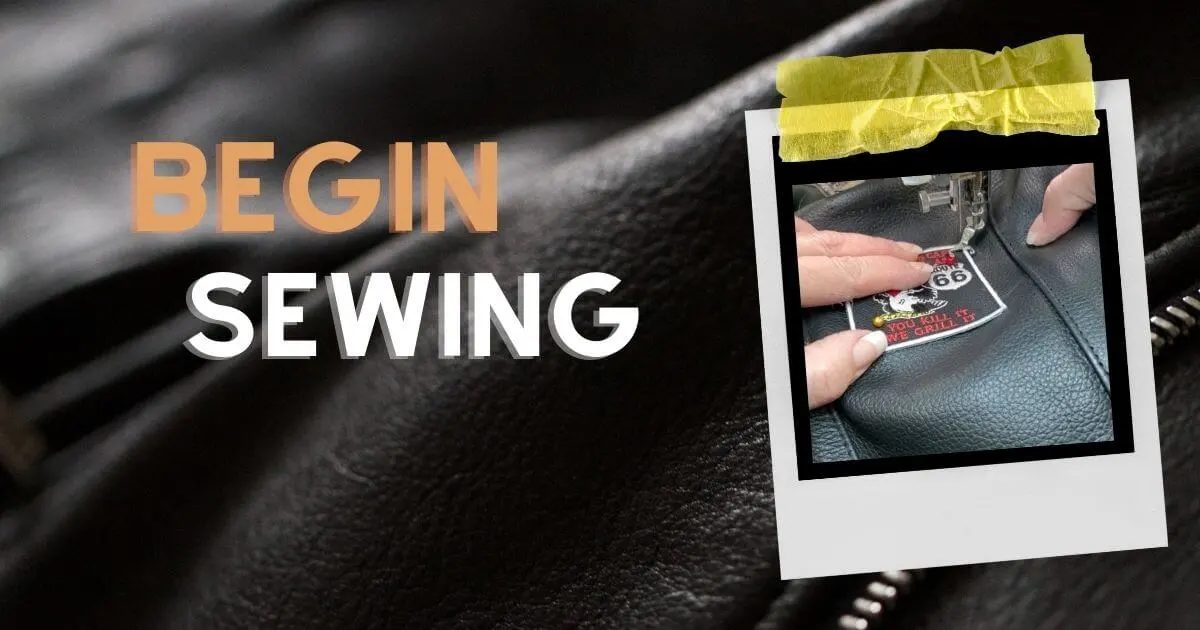 Step 6: Secure the Patch
Proceed to sew around the patch, slightly overlapping the stitches to enhance durability. Upon reaching the starting point, reinforce the stitching by sewing a few backstitches. Trim the thread, leaving a small tail. For additional reinforcement, consider repeating the stitching process near the outer edges of the patch if desired.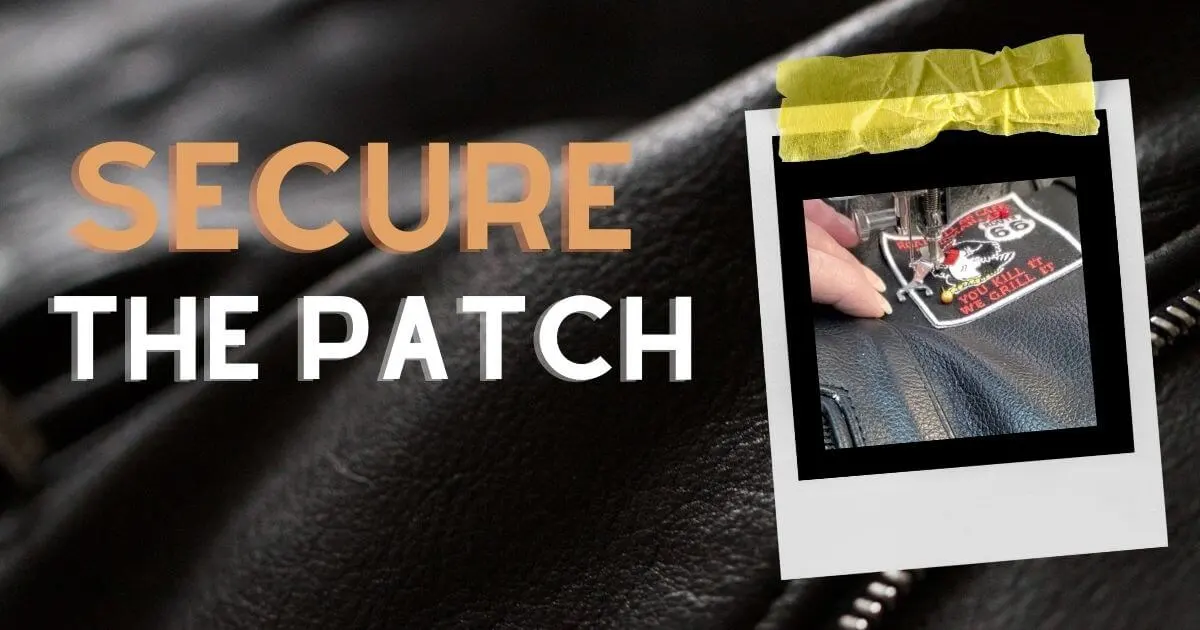 Step 7: Finishing Touches
To complete the process, carefully trim any excess thread and eliminate visible marker or chalk lines. Conduct a thorough inspection of the patch to identify and rectify any loose threads or imperfections. Utilize a seam ripper to delicately remove any temporary pins or clips that were used during the sewing process.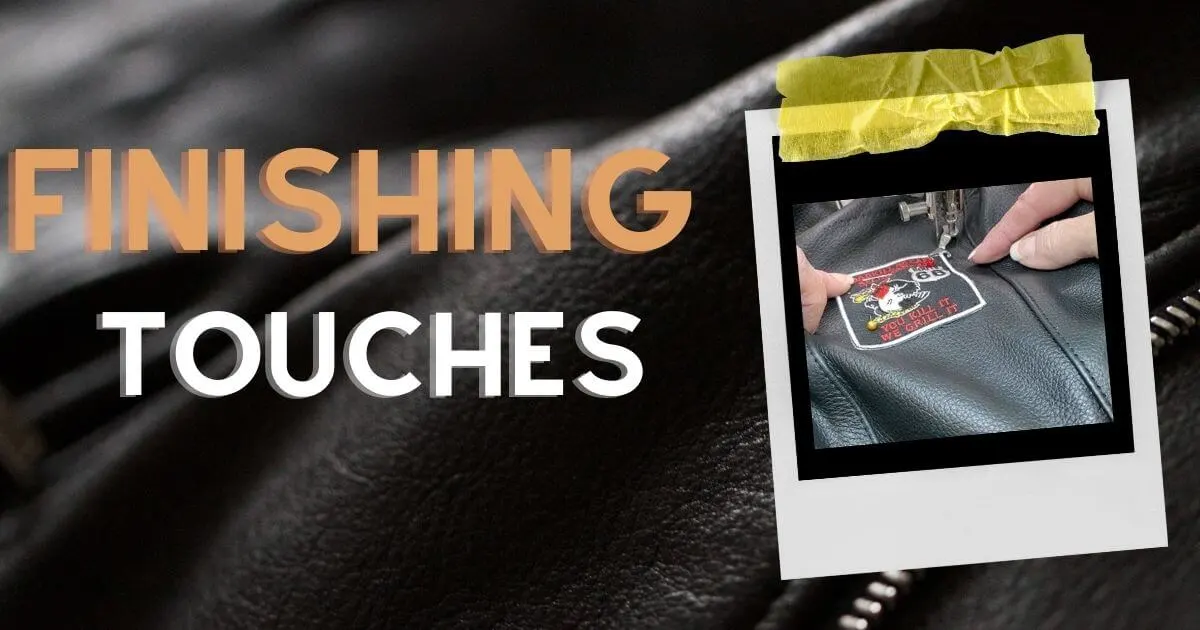 If you're also interested in leather sewing machines here is an article that can provide you complete detailed list of best leather sewing machines.
Tips for how to sew patches on leather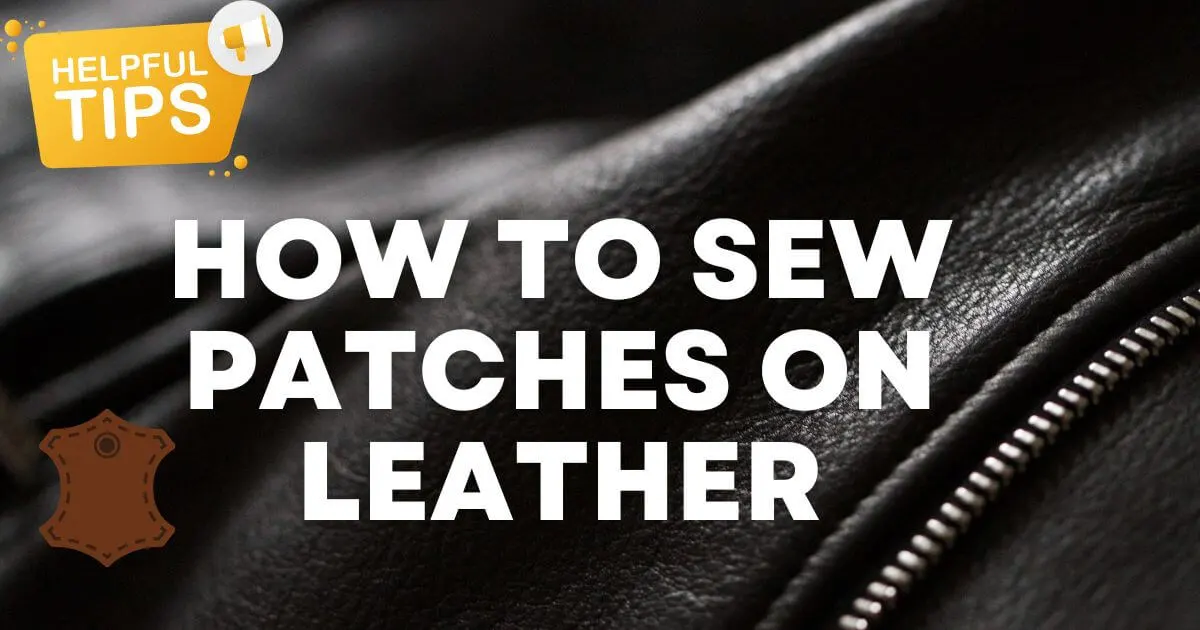 How to put patches on a leather jacket?
The question "can you put patches on a leather jacket" is a common one among those looking to personalize their outerwear. Patching a leather jacket is a popular way to add personality and style to your outerwear. Whether you want to showcase your favourite bands, express your creativity, or commemorate special events, adding patches can create a unique and customized look.
Basic Steps for Applying Patches on a leather jacket:
How to put a patch on a leather jacket, by following these basic steps for, you can easily attach patches to your leather jacket and make it a true reflection of your individuality and fashion sense.
What is the best glue for attaching patches on leather?
When it comes to attaching patches on leather, choosing the right glue is crucial to ensure a secure and long-lasting bond. The best glue for patches on leather is one specifically designed for leather and fabric applications. Look for a high-quality adhesive that is strong, flexible, and dries clear. It is important to select a glue that is suitable for both the patch material and the leather surface to prevent any damage or discoloration.
Before gluing patches on leather, ensure that the leather surface is clean and free from any oils or dirt. Follow the instructions provided with the glue carefully, applying a thin and even layer onto the patch and pressing it firmly onto the leather. Allow sufficient drying time as recommended by the glue manufacturer. Using the right glue will ensure that your patches stay securely attached to your leather jacket, allowing you to showcase your style with confidence.
Can you iron patches on leather?- Ironing patches onto leather
While iron-on patches are primarily designed for fabrics, applying them directly to leather can potentially damage the material due to the high heat. However, you can still use iron on patches on leather by taking precautions. Place a thin cotton fabric or pressing cloth between the patch and leather to act as a barrier.
Apply heat with an iron on a low setting, following the patch's instructions. It's important to note that this method may not provide the same durability as sewing or using adhesive-backed patches. Consider alternative methods for a more secure and long-lasting attachment when working with leather. In conclusion, while the question "Can you iron patches onto leather?" raises possibilities, it is essential to exercise caution and utilize protective measures when attempting to apply iron-on patches to leather.
Can you put patches on leather?
Patches can be attached to leather items, such as jackets, bags, and wallets, to customize and personalize them. Various methods like sewing, adhesive-backed patches, or careful ironing can be used to attach the patches. It's important to consider the type of leather and choose suitable methods and materials to ensure a secure attachment without causing damage. With proper techniques and care, you can create a unique piece that reflects your personal style.
Conclusion- Sewing patches onto leather
In summary, sewing patches onto leather is a captivating and empowering endeavour that allows you to express your creativity with exquisite skill. By following the steps in this guide of how to sew patches on leather, you can confidently transform ordinary leather items into extraordinary works of art.
Each stitch adds a touch of individuality, breathing life into your leather goods and infusing them with charm. So, embrace the artistry, seize your sewing machine, and let your imagination soar as you embark on the delightful craft of sewing patches onto leather.
How to sew Patches on Leather