HOW TO MAKE A T-SHIRT WITH CRICUT MAKER- 6 BASIC STEPS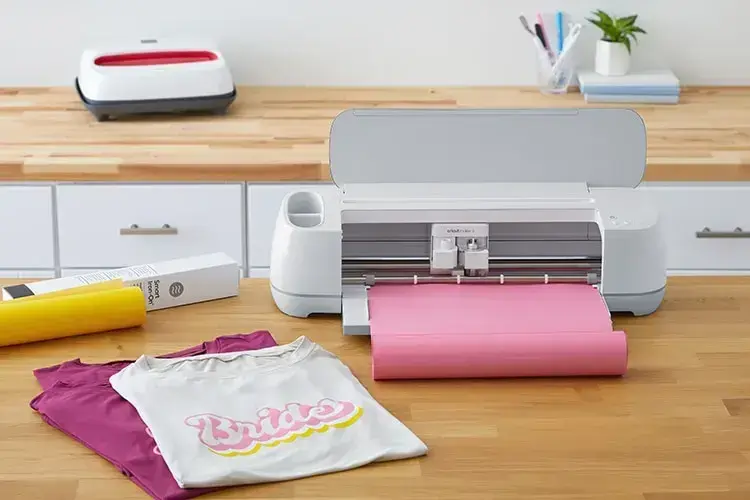 If you're wondering how to make a t-shirt with Cricut Maker, you're in the right place – with the help of this innovative cutting machine, creating custom shirts is easier than ever before! The Cricut Maker is an electronic smart die cutting crafting machine that enables users to precisely and easily design and cut a wide range of materials. It may assist you in apprehending and improving your creative vision regardless of your field. Therefore it is very easy and simple to make a shirt by cricut maker.
What are the features of the Cricut Maker?
Capacity to cut a variety of materials
The Cricut Maker's capacity to cut a variety of materials, including paper, cardboard, vinyl, fabric, even metal and leather, is one of its standout features. The device has a strong motor that can easily cut through even the hardest materials, enabling you to precisely make complicated drawings and patterns therefore the Cricut maker can make designed t-shirts and home décor.
Works with sharp cutting tools
Working with a wide range of sharp and cutting tools, is another fantastic feature of the Cricut Maker. This wonderful cricut machine includes a knife blade for cutting tougher materials like matboard and balsa wood as well as a rotating blade that is ideal for cutting cloth. The fantastic ability to cut a fabric allows you to make a shirt with a cricut maker. You can make a variety of crafts with just one machine thanks to the Cricut Maker's compatibility with a number of various cutting tools, such as scoring wheels, printing tips, and embossing tips.
Works with a creative software
The Cricut Maker also includes a range of creative software, such as Cricut Design Space, which enables you to access a huge library of pre-designed layouts in addition to creating and editing your own designs. You may easily create complex patterns, shapes, and designs using Cricut Design Space.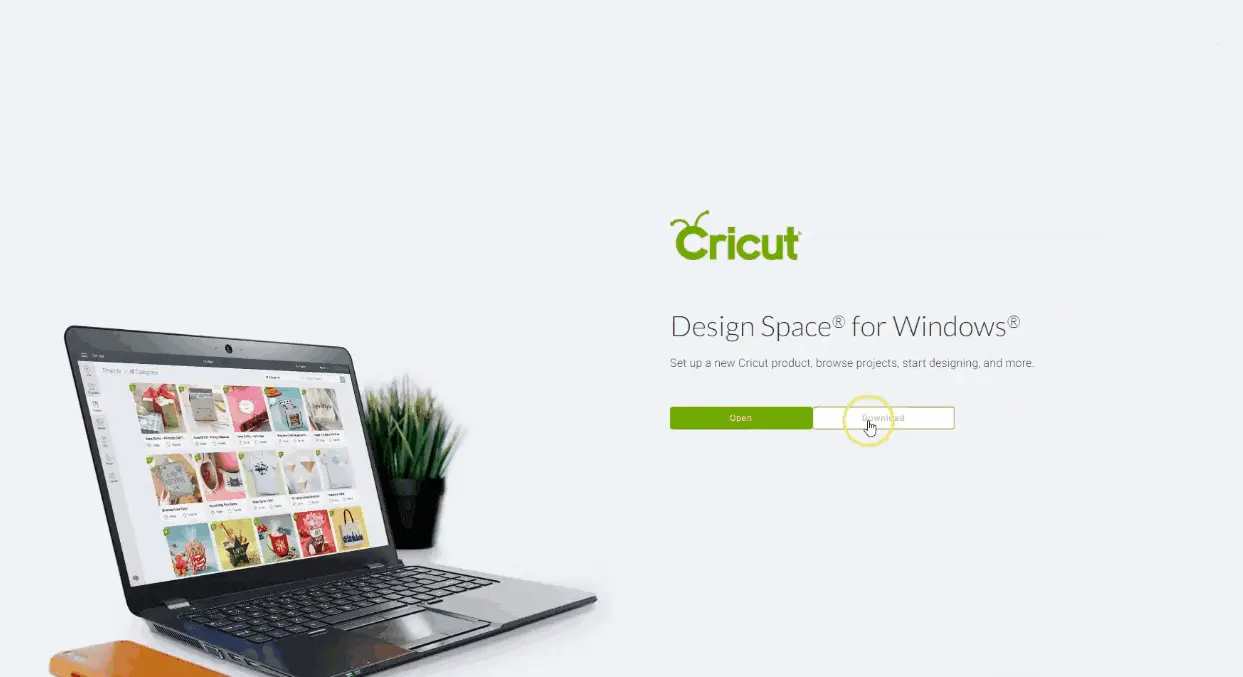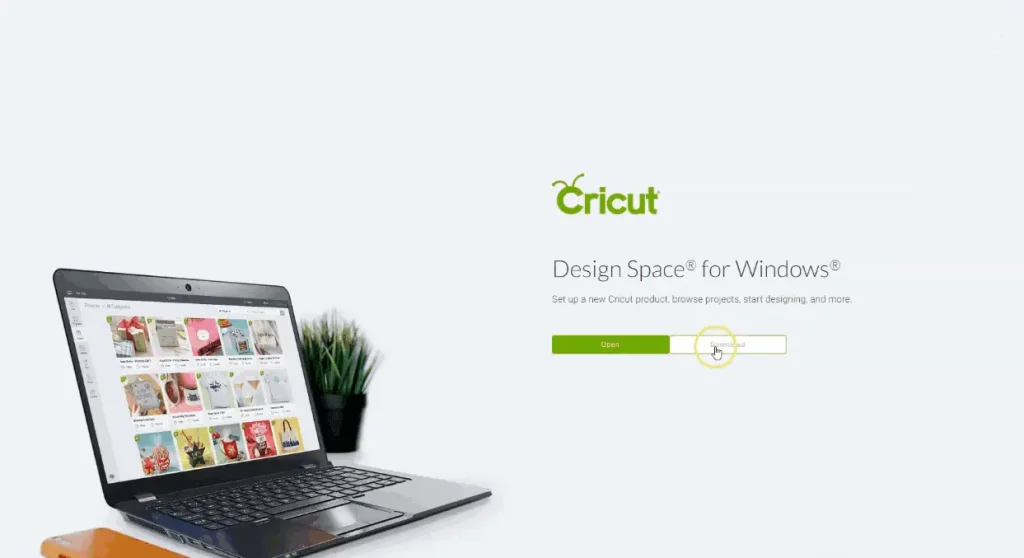 User friendly and consumer display
Furthermore, even individuals who are brand-new to craft making may use the Cricut Maker with ease. To assist you in getting started, the machine has a consumer display and a number of tutorials and online resources.
Best crafting tool these days
The Cricut Maker is a potent and adaptable crafting tool that may assist you in realizing your original ideas. The Cricut Maker is a pretty good investment because it will give you the tools and materials you would need to easily create a wide range of projects including making a shirt with a cricut and many others, whether you're a professional crafter or just an amateur.
How to make a t-shirt with cricut maker?
If you want to learn about how to make a t-shirt with cricut maker, Iron on vinyl, commonly known as heat transfer vinyl or HTV, will be utilized for that purpose. When pressed with a heat source, such as an iron or an EasyPress, iron-on vinyl is a unique kind of vinyl with a heat-sensitive adhesive agent that will adhere and cling to cloth and other surfaces.
Making a Shirt with a Cricut Maker: 6 Easy Steps
Discover about how to make a t-shirt with cricut maker and unwind the satisfying art of making a customized shirt which is a simple and enjoyable method to give your clothing a distinctive look. The nice thing about the Cricut right now is that you can use it to cut out a name or pattern from iron-on vinyl in a variety of colors, designs, and textures to make something that is especially customized. And at the end if you have done it correctly, you can easily wash your shirt up to 50 times before you start experiencing problems. We'll get the answer to the question How to make a t-shirt with cricut maker by walking down through this post.
1. Assemble Resources
You'll need a Cricut machine, a shirt, iron-on vinyl, and a cutting mat to get started. You can select any iron-on vinyl pattern or colour that you like.
2. Create your own design for the shirt
The picture or wording that you wish to put on your shirt must then be designed at first. Utilizing the Cricut Design Space programme, you may accomplish this. You can utilize the Cricut library's ready-made designs or make your own using this software. You can size your design using the layout to ensure that it appears properly on your T-shirt. I advise beginners to stay with one-color, straightforward designs without a lot of minor details.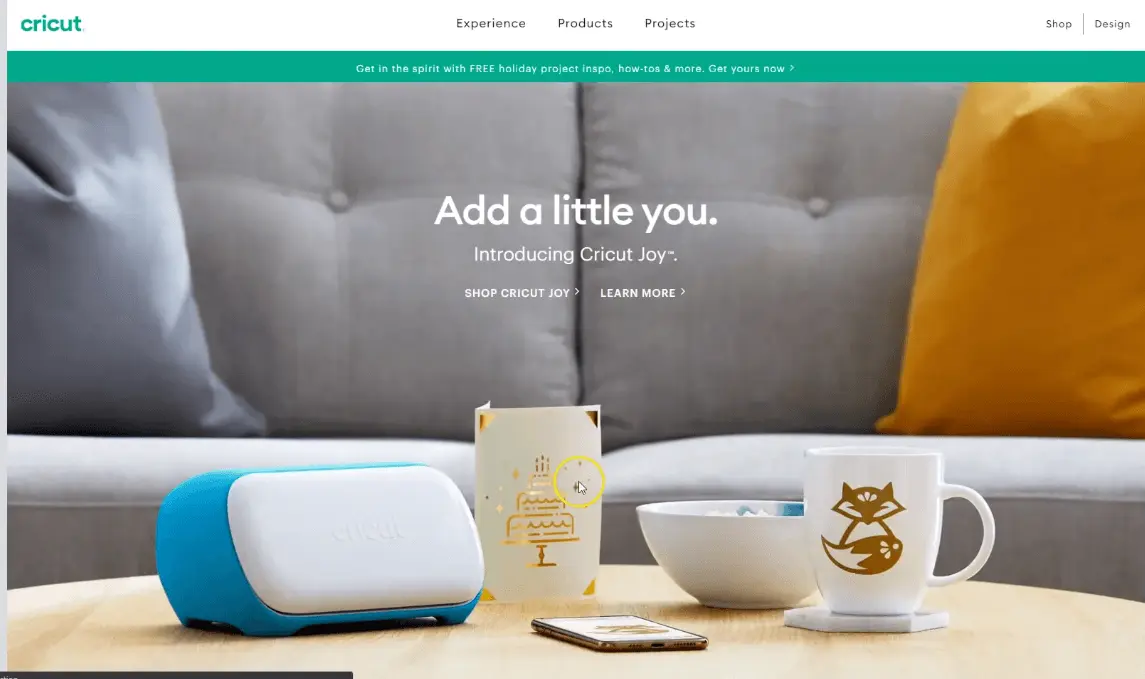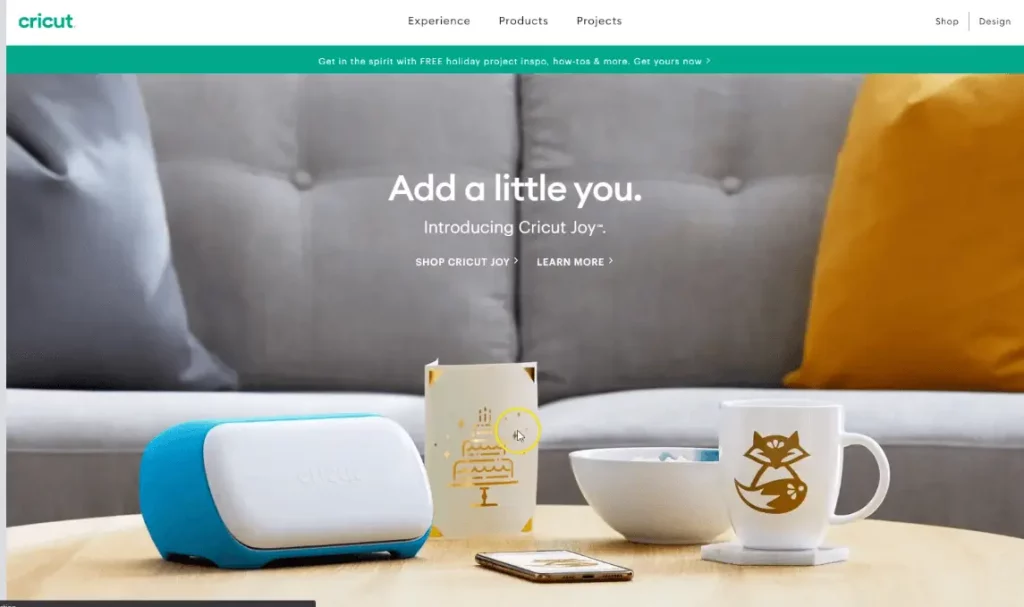 3. Trimming of vinyl
You must cut out your image from the iron-on vinyl after designing it. in order to achieve this, add the vinyl into the Cricut machine with the cutting mat in its place. Press the "Cut" button after choosing the "Iron-On" preset. Now, your design will then be sliced out using the Cricut. It's crucial that you place your iron-on vinyl on your cutting mat Glittery SIDE DOWN!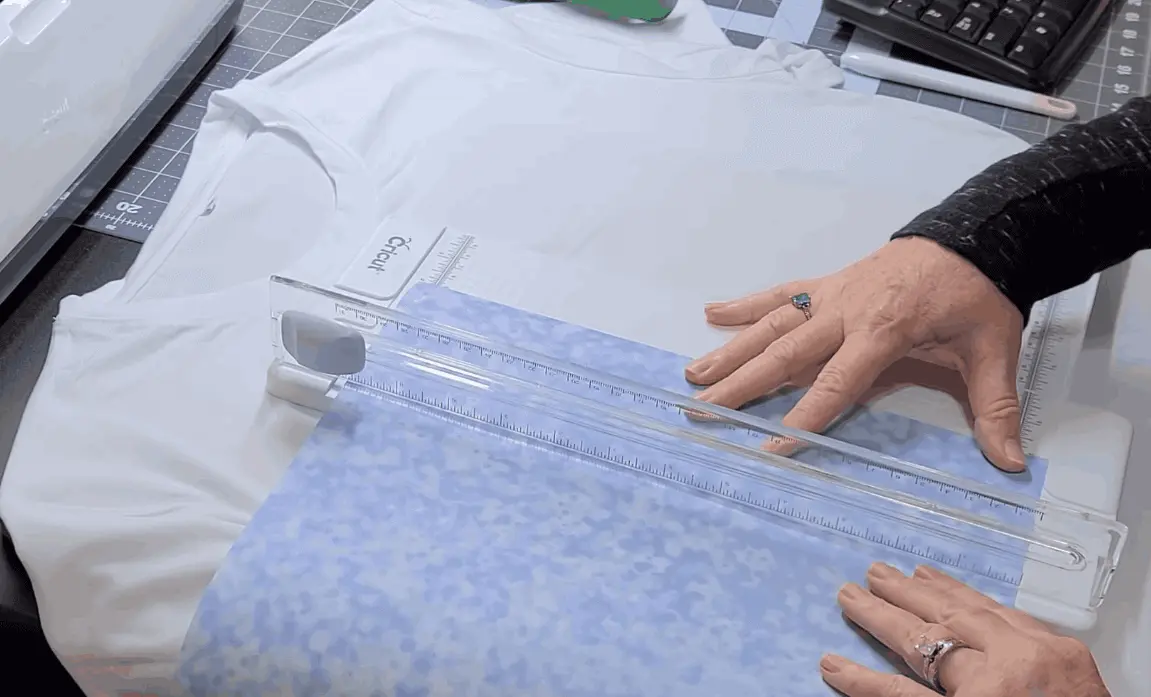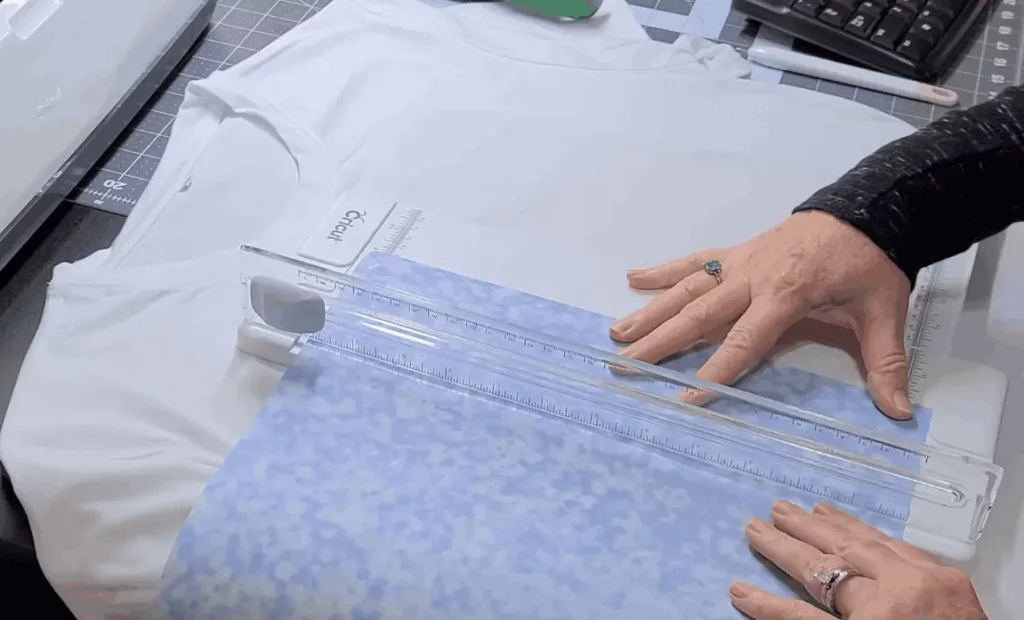 4. Weeding Process
Then, when we iron it on or use a heat press, eliminate all of the surplus vinyl that we don't want to transmit to our shirt that we have made with a cricut. That implies that throughout the weeding phase, we have removed all the superfluous small parts.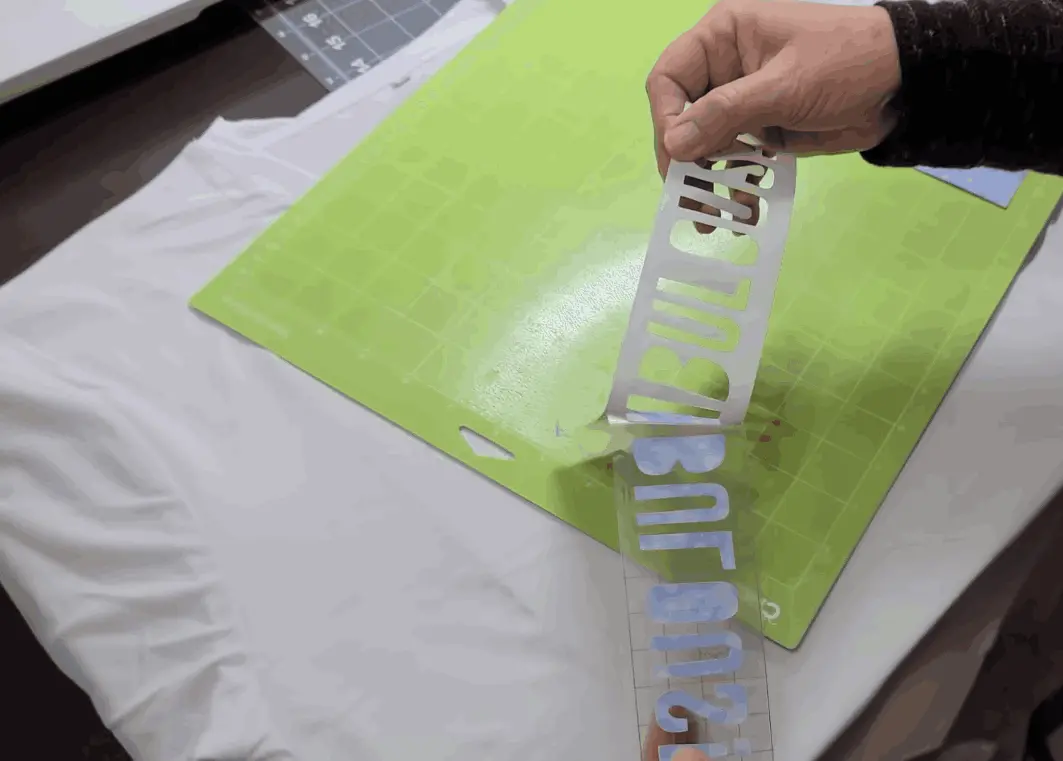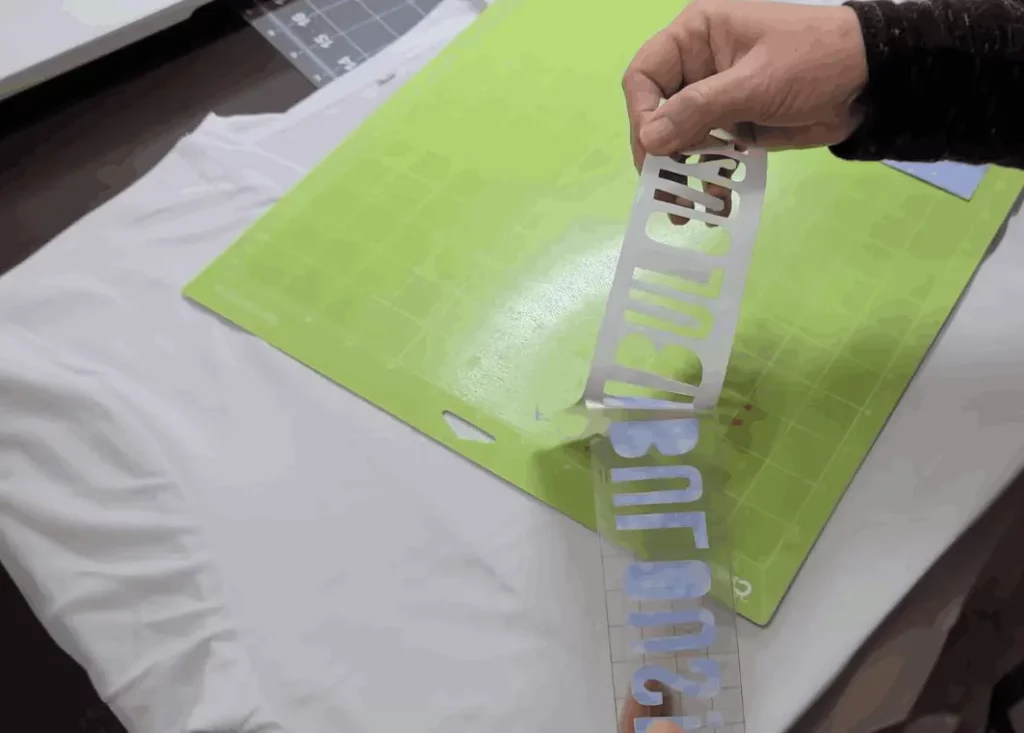 5. Vinyl application
You need to apply your design on your shirt now that it has been cut out by the cricut maker. Start by preheating your iron to the setting recommended for the kind of vinyl you are using. Then, position the design that you have made, where you want it on the shirt and push down firmly with the iron. In order to ensure that the design sticks nicely, make certain that you have pressed firmly on every portion of the design. The heat guide will outline the ideal pressing temperature for the Cricut EasyPress as well as the ideal pressing time.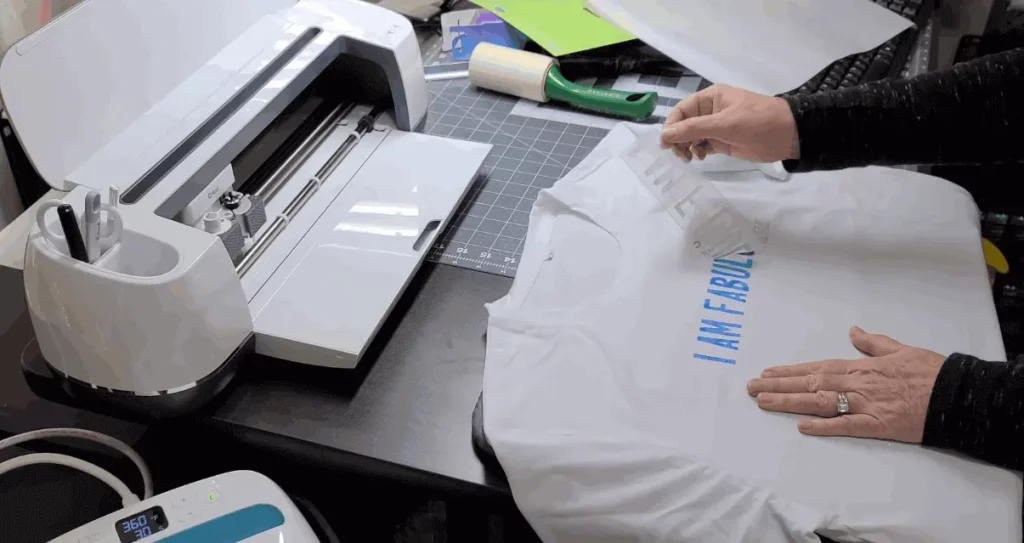 6. Ready to wear
Relish Your Personalized Shirt that you have made with a cricut maker. Congratulations, you've used a Cricut machine to create a personalized shirt with success! Now you can proudly display your new shirt and your artistic talent to the world. Wait 24 hours before laundering your new shirt after adding the vinyl to understand how to properly care for it. Before washing it without bleaching agent, flip your garment inside out. This pattern ought to withstand at least 50 washes.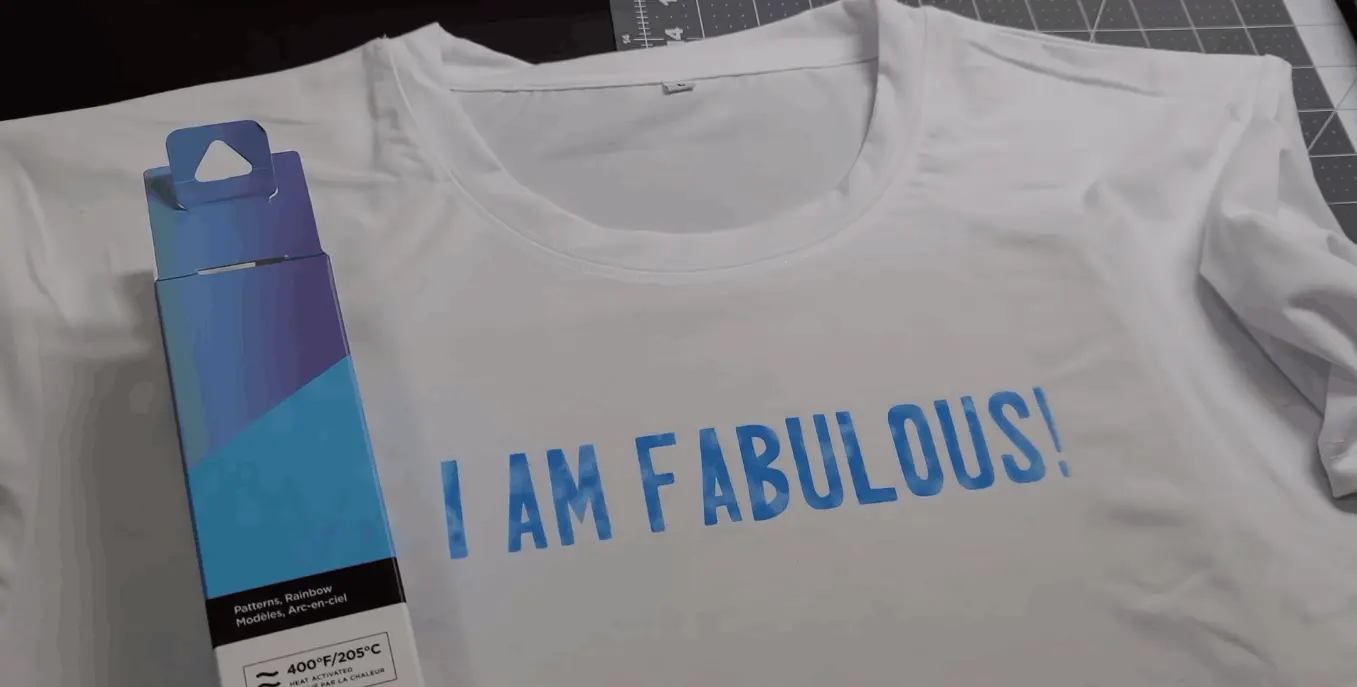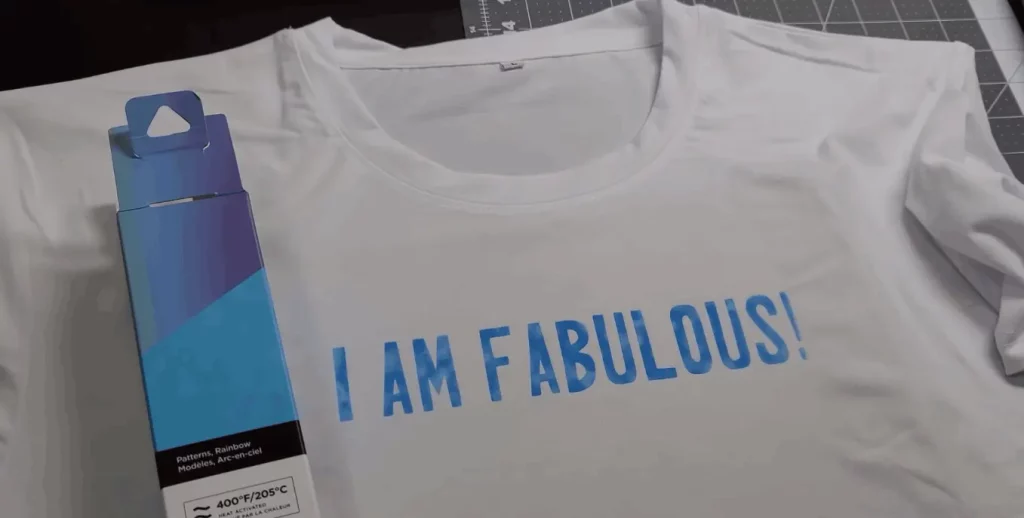 Here is an interesting article read here: Pictorial guide for making an ugly Christmas sweater
Conclusion-How to make a t-shirt with cricut maker
In summary, making a shirt with a Cricut maker is a easy, and enjoyable method to give your clothing a distinctive style. You may make a unique personalized shirt with a little imagination and some inexpensive supplies.
How to make a t-shirt with cricut maker-Tutorial
FAQ